Rotterdam: Club and city agree on Feyenoord City
source: StadiumDB.com; author: michał
63,000-capacity stadium on Rotterdam's southern waterfront will require €135 million in public funding. This represents a third of total stadium spending expected.
Today Feyenoord and the municipality announced agreement on key issues surrounding Feyenoord City, the vast revitalization project of Nieuwe Maas southern riverfront. While there are still elements that require discussion, a more detailed vision of this joint project appears on the horizon, aided by updated renderings.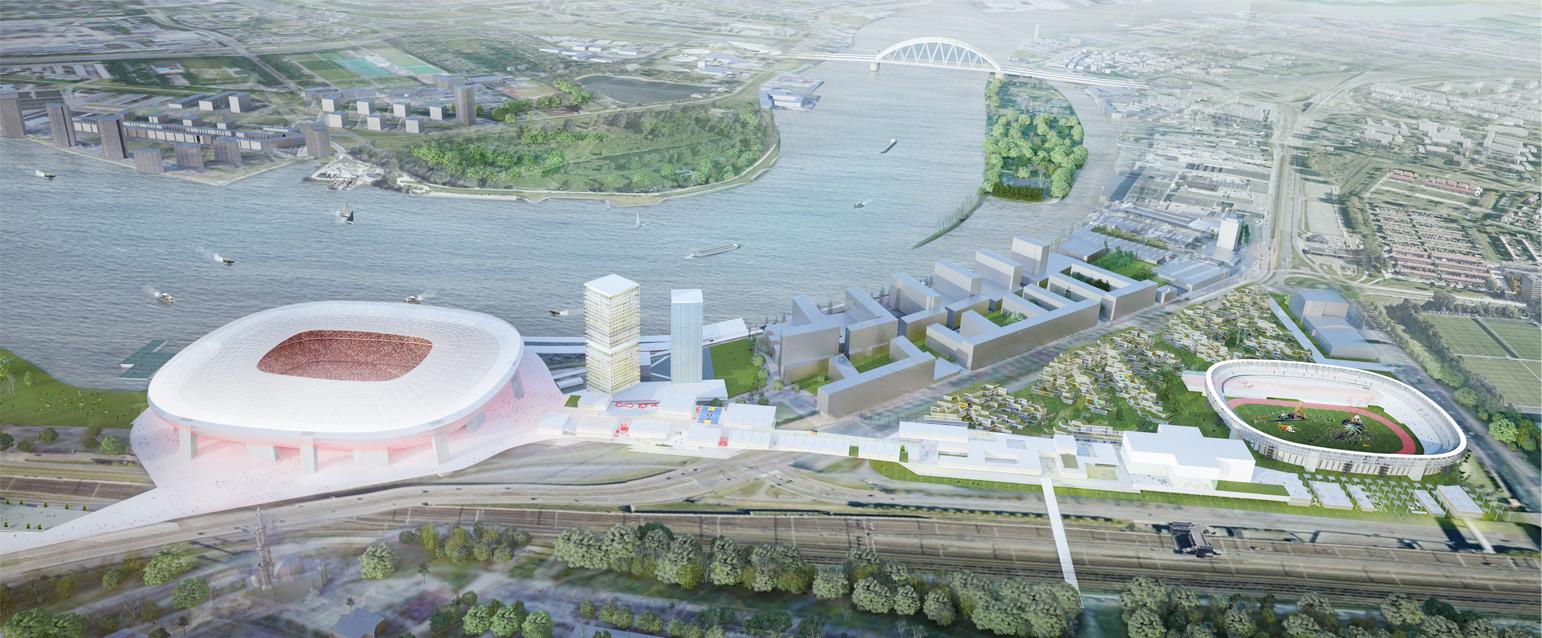 The riverfront stadium's price is expected to be within the lower margin of previously-announced €400-500 million estimate. Now down to just under €400 million, the building will require significant public contribution, amounting to roughly a third of total budget.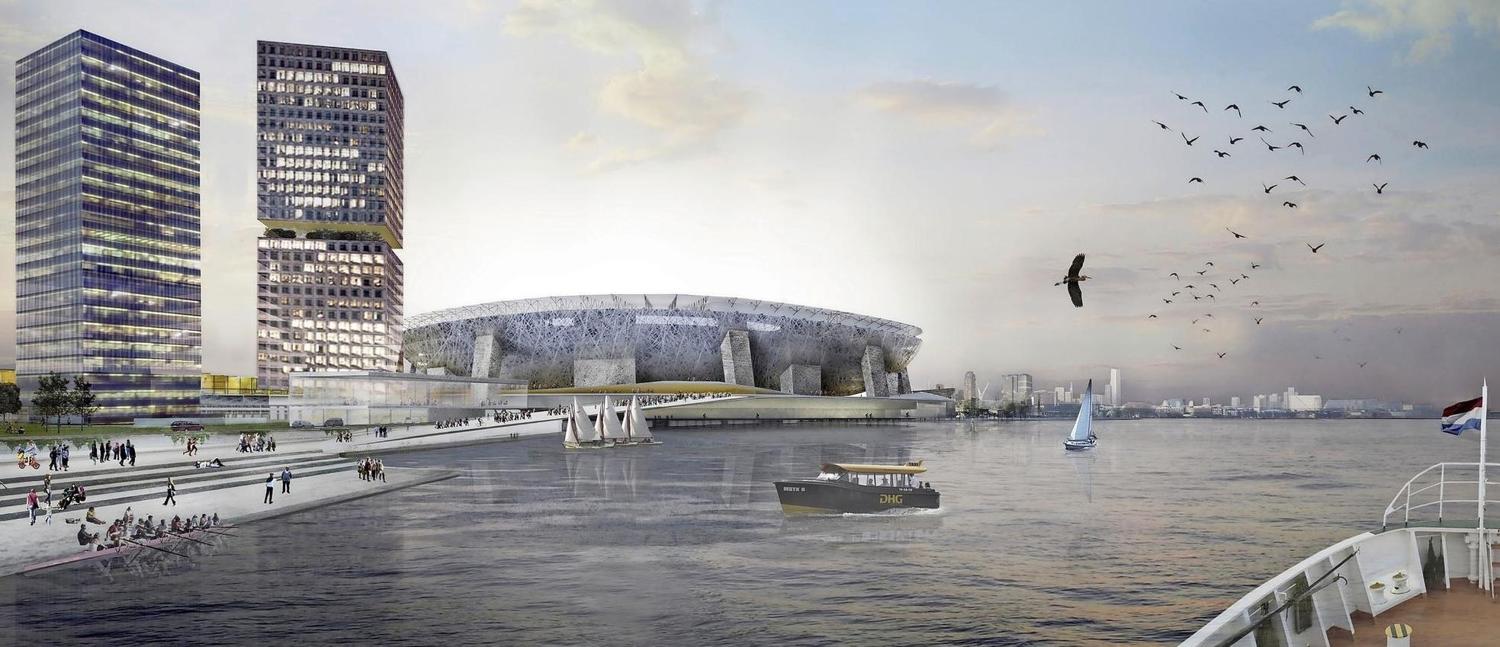 Feyenoord will ask taxpayers to fund land acquisition (€60m), foot the adjustment of surrounding road network and other infrastructure (€35m) and aid the stadium construction itself with further €40 million. This way the city would pay €135 million. Such step needs to be approved by the city council, which is expected to work on the project in March, 2017.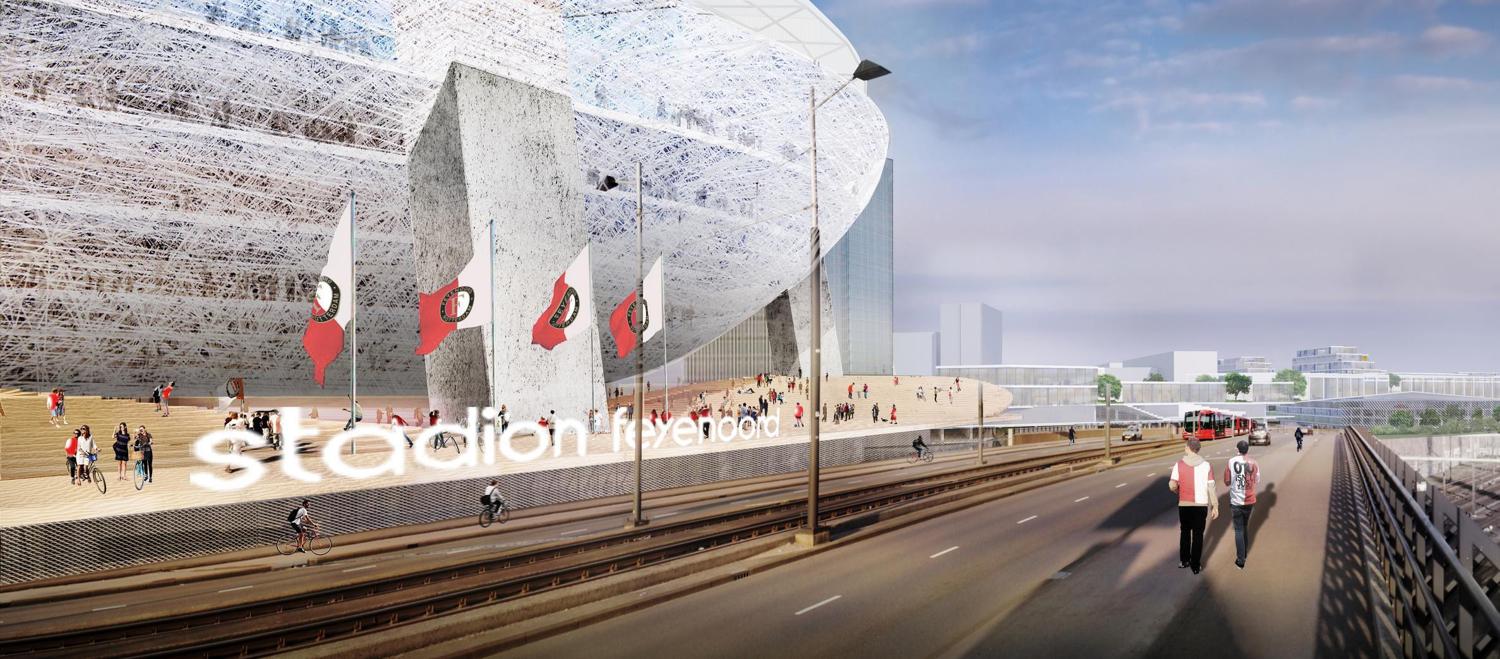 Construction of the 63,000-capacity stadium is set to begin in 2018 and last until 2022. It will become part of a major revitalization project of Nieuwe Maas southern riverfront, which will also bring some 1,500 new homes. The total scheme is expected to consume €1.4 billion.
The plan also has interesting legacy use for current De Kuip. The stadium's upper ring will be retained and transformed into 160 apartments, while the lower parts are to comprise a brewery and fans meeting place, among other uses. Playing field will get a running track around it.