New stadium: A visit to Crete
source: StadiumDB.com; author: michał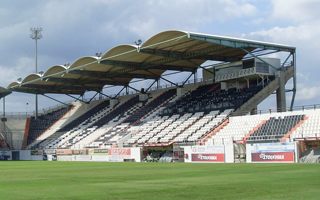 Exactly 65 years ago to the day, OFI Crete opened their private stadium in Iraklio. Now the venue joins our database, giving a fresh view on the intense Cretan football derby.
Thanks to Michał Zieleniec's summer visit to Crete we have a bunch of new photos for you from both major stadia in Iraklio. One of them has been covered at StadiumDB for years, the other is a new addition that allows us all to admire how close local football rivalry is geographically.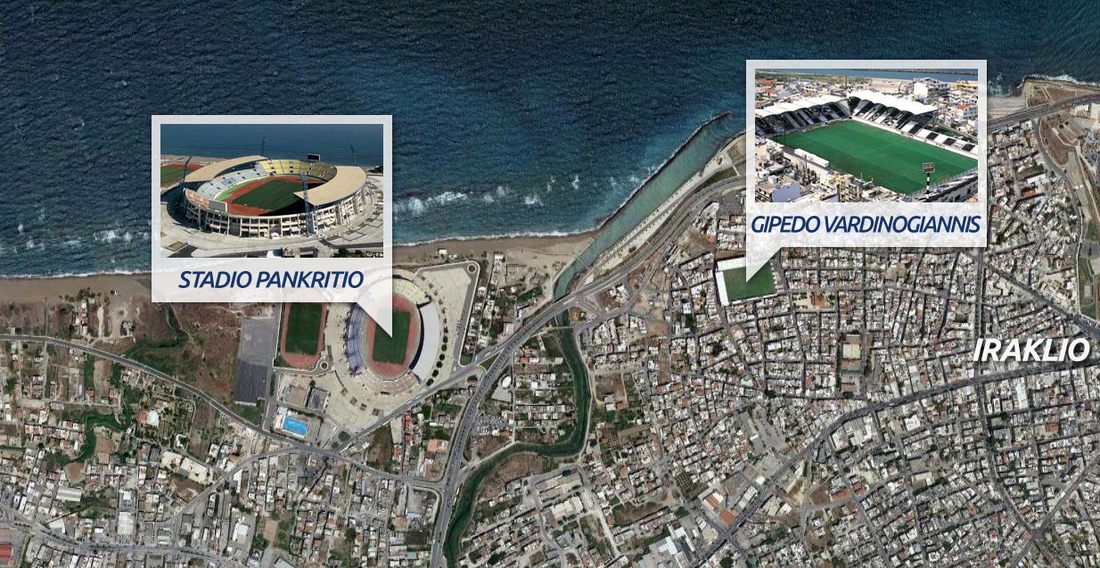 In football terms it's been very mixed in recent years. OFI is rebuilding its position after turbulent years (promoted back to 2nd league), while Ergotelis had to withdraw in their 2015/16 campaign and were relegated to the 3rd league. But no w let's get back to the latest stadium in our Greek section:
Though OFI Crete was established back in 1925, it wasn't until after WWII that the club built its own stadium. OFI took over the abandoned Catholic-Jewish-Armenian cemetery of Iraklio and erected field and stands in the place of graves.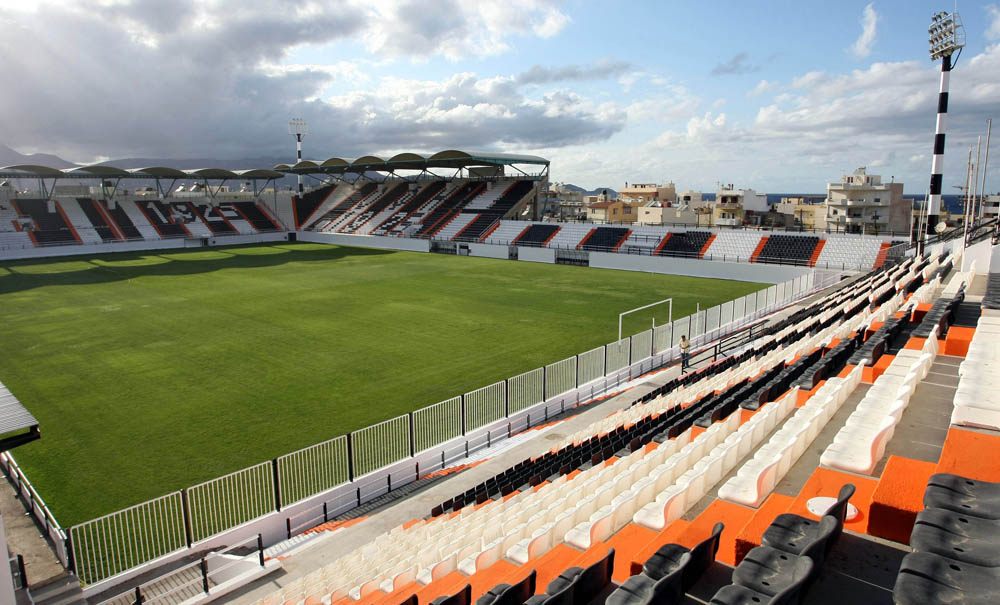 © Sentragoal.gr
Overall footprint of the stadium remains unchanged since 1987 (when half of the north stand was expanded) and it's extremely unlikely to grow due to spatial constraints. From the west, south and east it's restricted by streets and housing, while there are still some graves left behind the north stand, thus its irregular shape with half large and covered and the other half lower and without a roof.

© Michał Zieleniec
Ahead of the 2004 Olympics in Athens the stadium went through a major renovation, which saw all of the roof replaced (no more pillars obstructing views) and amenities underneath the stands upgraded. It's also when the stadium became an all-seater.
Olympic games weren't held here though, it was only a training centre. The city of Iraklio received a new stadium, Pankritio, and OFI attempted to relocate there, just 600 meters west of their own home. However, following the club's decline, this option proved unfeasible economically.