Germany: They don't want to be the smallest in Bundesliga
source: Kicker.de; author: michał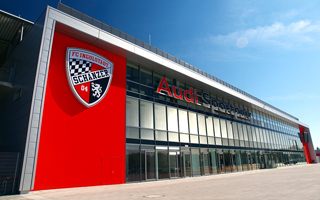 FC Ingolstadt 04 have the single smallest stadium in the world's largest football league. Is it already time to change this? Audi-Sportpark might even double its capacity in upcoming years.
It's only their second season in Bundesliga and instead of living the dream, they're in a nightmare. FC Ingolstadt 04 barely managed to draw two games so far this season, still waiting for first victory. If they're strong contenders for anything, it's relegation.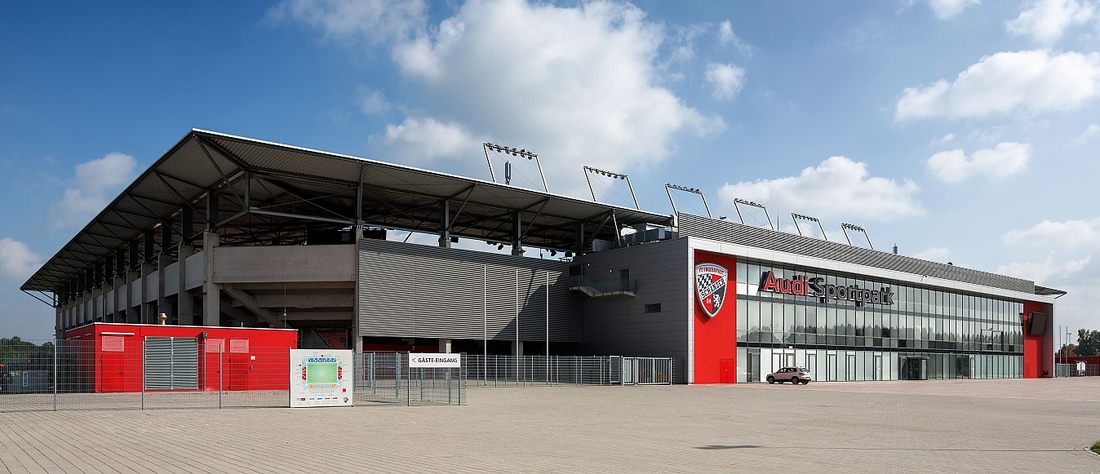 No wonder the team recently hired a new manager. But in the background a different issue lingers. If they manage to establish themselves as a stable Bundesliga participant, then the current Audi-Sportpark is far too small. They've lost 8 out of 10 games so far and yet tickets are sold out (or almost sold out) for each fixture. Current attendance stands at 14,521 per game with just over 15,000 available.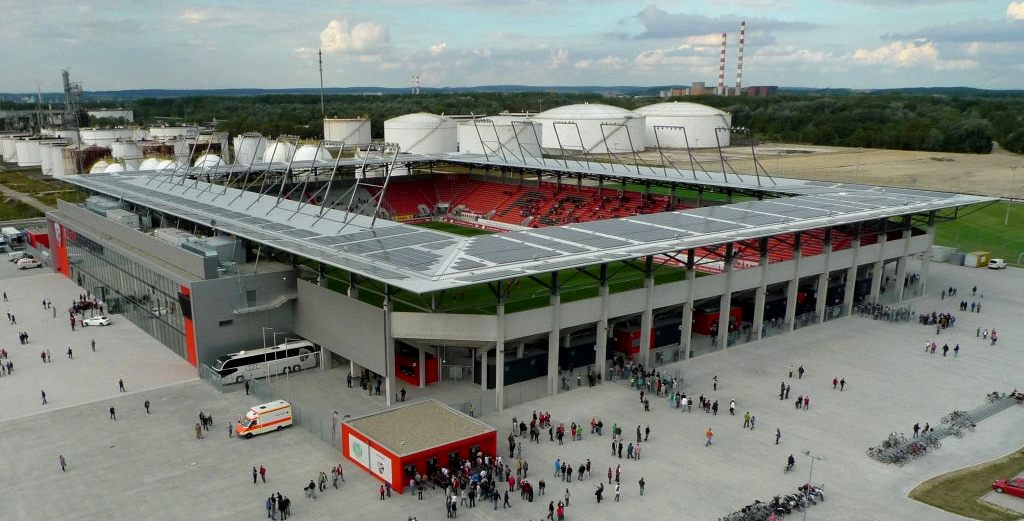 During recent SPONSORs Clubmanager Summit club representative Florian Günzler informed that FC Ingolstadt are indeed examining options for expansion. While the stage is still initial, remaining in Germany's top tier could mean breaking ground as soon as 2018. There are three options on the agenda.
Variant 1: Business zone only. The most modest plan is estimated to cost €10 million and involves expansion of the main grandstand. New hospitality areas wouldn't increase general capacity much, but might boost revenue as each corporate client would pay many times more than average spectator. It's also the least invasive option for a stadium that's just 6 years old.
Variant 2: Further 5,000 fans. Increase from 15,000 to 20,000 might possibly be done without removing the roof, though it would surely mean structural changes to the stadium. This option is only viable if Ingolstadt retain their Bundesliga status.
Variant 3: Doubling the size. From 15,000 to 30,000 is a giant leap and would in reality mean complete redesign of the stadium. No wonder that cost is expected to be around €36-38 million. Keep in mind the original stadium consumed just €24 million in 2010.
Regardless of the selected route, any major changes need to be accepted by Audi. The car manufacturer controls 20% of FC Ingolstadt 04 and 100% of the stadium and training center. A financial model for the €10-38 million alterations is not yet in place at this point.