California: Republic stadium greenlighted
source: StadiumDB.com; author: michał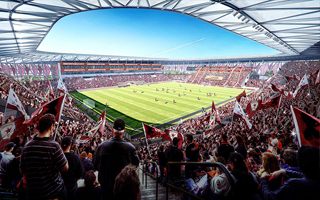 Sacramento Republic have reasons for joy as their proposed stadium was approved by the city council. It might be one of most football-friendly venues across the US.
While some labour unions were against the project, Sacramento Republic's new stadium still got a boost last week. On Thursday its environmental impact report was accepted and the project gained approval from the city council. This clears the way for construction, though it's unlikely that we could see groundbreaking this year, as was planned before.
Still, approval means a major step not only towards the stadium itself, but also towards Sacramento Republic's place in MLS. The top tier of US football requires teams to not only have secured financing, but also a football-specific stadium for app. 20,000 people.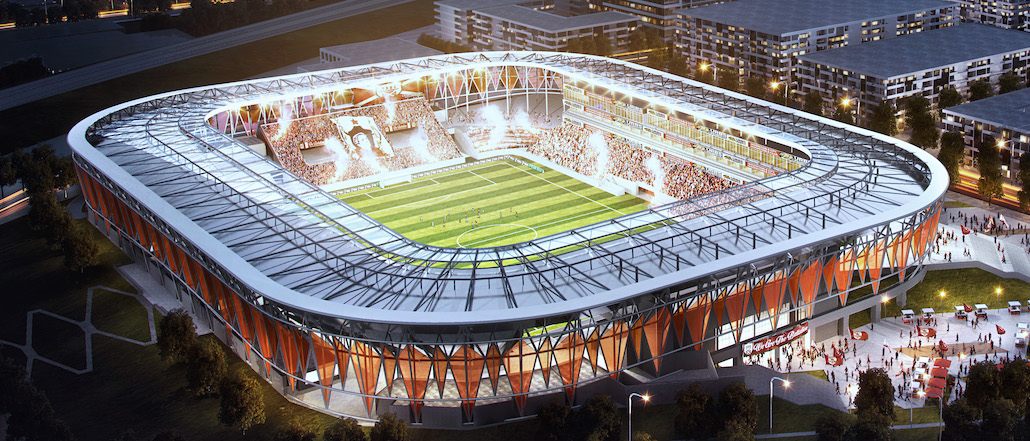 The one planed in California's capital is indeed a football-focused one. Single-tiered stands are to be very steep (32°) and compact, while home supporters will get a large standing terrace, inspired by Latin America's famous 'hinchadas'.
Republic also have the fanbase going for them. While the team is playing at a temporary venue nowadays and is only a 3rd league side, each game is sold out with 11,322 people in attendance (capacity around 11,440).
The planned new stadium in northern Sacramento's old railyard is part of much greater revitalization project that will see some 6,000 apartments built as well, accompanied by commercial, medical and other leisure facilities. Priced at up to $226 million, the stadium might be delivered in 2018.