South Africa: Any legacy plan for this World Cup stadium?
source: HeraldLive.co.za; author: michał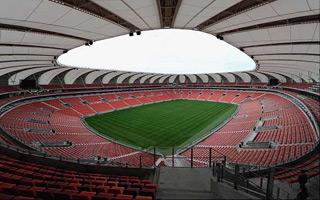 When they finally found a football tenant, Nelson Mandela Bay Stadium is about to lose the managing company. And no solid plan for the future is in place.
Usually it's the large venues of the 2010 World Cup in Durban and Cape Town that come under scrutiny over poor legacy use. Now it's time for Nelson Mandela Bay Stadium in Port Elizabeth. The ground only managed to secure a football tenant from 2014/15, seeing Chippa United FC moving in. But now it's also about to lose the current management.
NMB Stadium has been operated by Access Management, whose contract expires on December 31. To secure the medium-term operation, the municipality launched a tender for new operating company, aiming at the stadium finally generating a profit, something unseen in 7 years. This could be achieved by development of the precinct around NMB Stadium.
But when 5 bidders submitted their offers, the municipality rejected all of them. The argument is that Port Elizabeth could simply not afford any of these proposals. Thus, from January 1, 2017, the stadium will effectively be managed by the city alone. At present there is no solid plan of how it should operate to get out of the red.