New stadiums: Filling the gap in Poland
source: StadiumDB.com; author: michał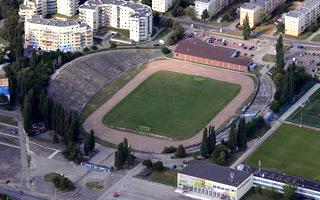 We're up-to-date with new stadia, now let's make room for some of those that have their glory days behind. Here are three such grounds from Poland, in Bydgoszcz, Starachowice and Radomsko.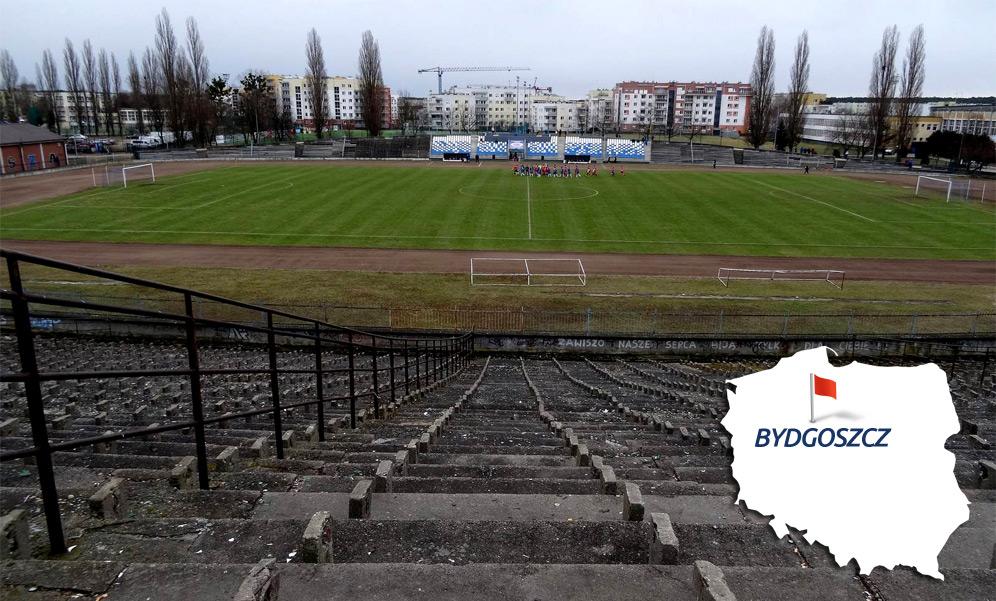 © Groundhopping Merseburg
One of Bydgoszcz's three large stadiums (beside Zawisza and Polonia), this one is unique for its auditorium's layout, partly resulting from the ground's location. Taller western terrace has over 40 rows at peak, visually dominating the area. Lower one in the east is less than half that height and each of these creates a half-crescent, leaving each goal open.
© Groundhopping Merseburg
Or so it was planned in 1974, when engineer A. Pietrzak created the stadium. Currently the layout is disrupted by a supermarket built in the north, making the stadium lose its symmetry.
Occupied by multi-discipline club Chemik, in 2004 the stadium has been named after Chemik's president Czesław Kobus, under whose reign the stadium was built. Now transferred to the municipality, it's heavily underfinanced and in dire need of upgrades.
First major improvement came as late as 2015, following a successful campaign by supporters in Bydgoszcz's participatory budget. As a result, the east stand is now equipped with 950 seats. And while all stands are still open for use on matchdays, the safe capacity is restricted to seats only. And that's still more than enough as Chemik struggles in the 4th league.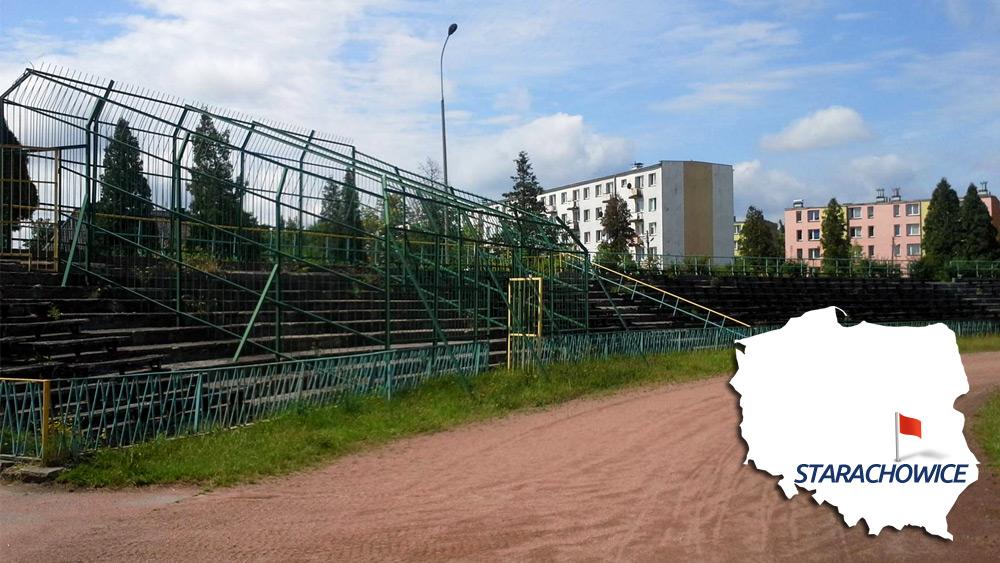 © Tomasz Karaś, Stadiony.net
The municipal stadium in Starachowice was built in 1961. Not accidentally, 11 hectares beside the Star truck factory, because it was the national manufacturer who financed necessary works. Fittingly, it was trucks that carried vast amounts of soil to create the landfill stands of what's commonly known as "Star stadium".
After opening the stadium became home to local football club, renamed Star (formerly Stal) to be local industry's showcase. Reaching Polish Cup quarterfinal in 1966, the team was drawing crowds, forcing expansion of the embankments in 1971. By that time 11 rows of terracing were available and there are records of crowds nearing 20,000.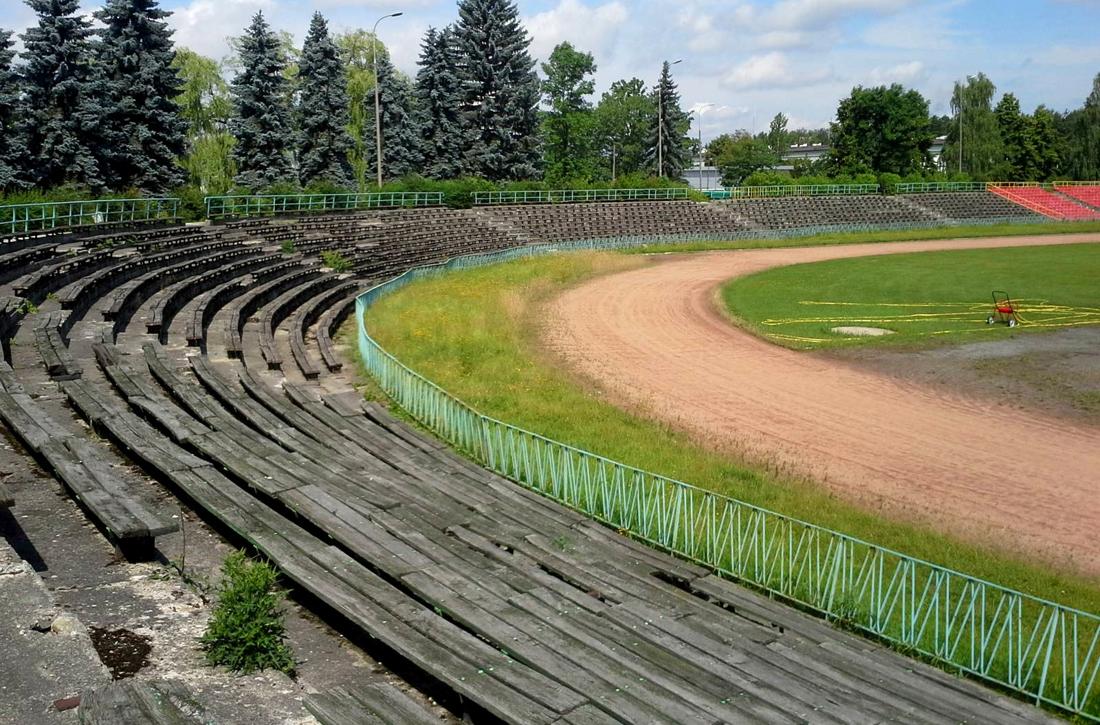 © Tomasz Karaś, Stadiony.net
Popularity of the club peaked in 1979, when Star almost got promoted to the top flight, losing the promotion spot to famous Górnik Zabrze in the end. Just two years later the team was relegated, then again and eventually folded in 2005, following years of poor performances. It was then re-launched as an amateur side and continues to use the stadium.
The last major upgrade came in 2001, when the stadium hosted Poland's Supercup game between Wisła Kraków and Polonia Warszawa. The event marked 75 years of football in Starachowice.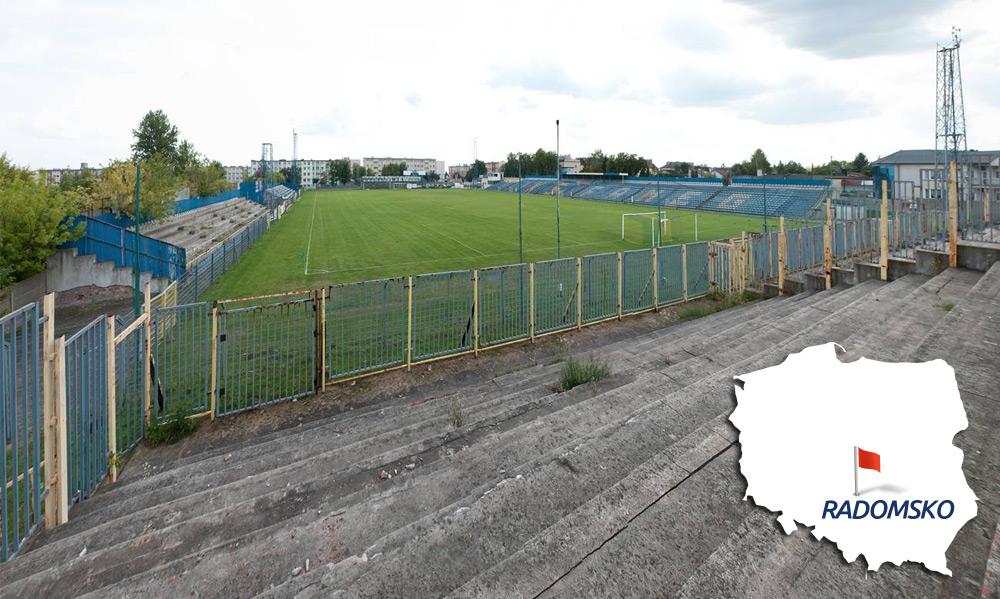 © Łukasz Libuszewski
Created in 1979 as continuation of two other local clubs, RKS Radomsko has been continuously playing at the same stadium, built near the city's large furniture factory. With five stands instead of four (east side has two identical sections) the stadium is currently the town's only football ground.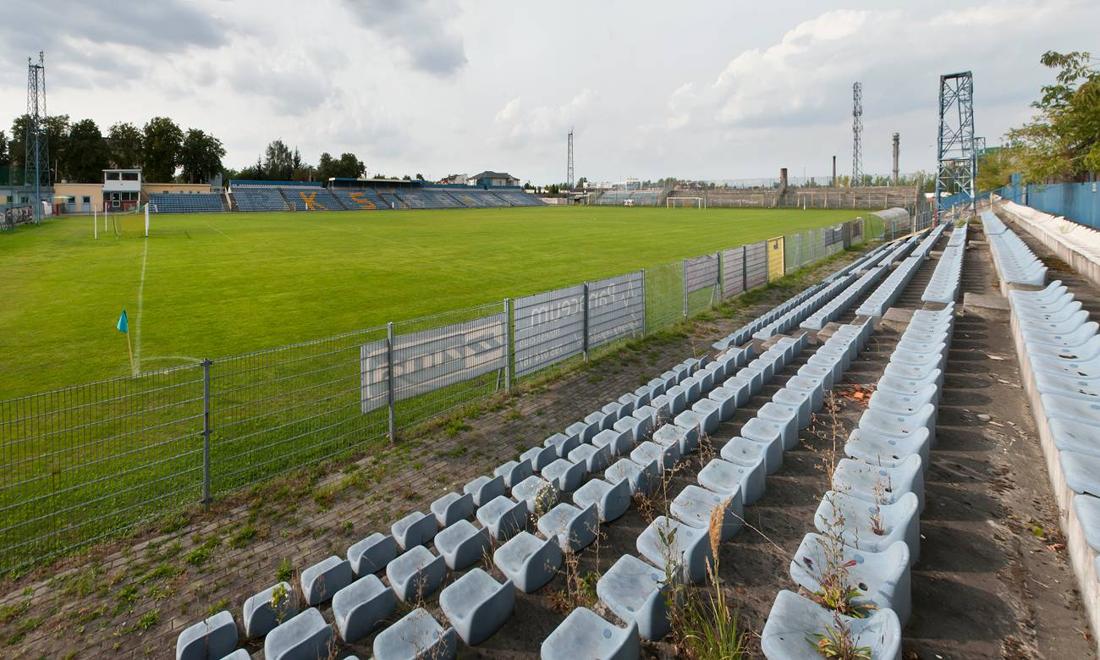 © Łukasz Libuszewski
As RKS reached Ekstraklasa in 2001, the building was upgraded, including installation of nearly 5,000 seats. However, the team not only got relegated after one campaign, but then spiraled down several leagues and went bankrupt in 2007. Because the stadium was club-owned, it was auctioned. In order to save the area's only stadium, the city hall submitted an offer worth 4.5 million zloty in 2008, winning the auction.
Since then RKS Radomsko, re-established by most faithful supporters, continues to play at the stadium as an amateur side.