New stadium: The living dead of Georgia
source: StadiumDB.com; author: michał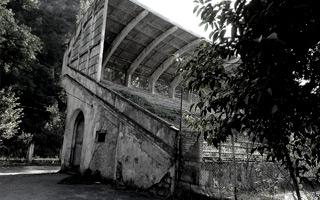 It's a stadium that we'd never believe is still in use. But not only that, it's used for professional football and the stands are entirely open to the public!
Halloween isn't our thing, but it's such a great opportunity to show you stadiums that are literally frightening. We did so last year and this year there's one, a stadium you wouldn't believe is still in use. But it is and it hosts 2nd league matches!
The municipal stadium in Chiatura, western Georgia, was built in a uniquely beautiful spot. Just like rest of the town, it lies in a narrow valley surrounded by hillside forests.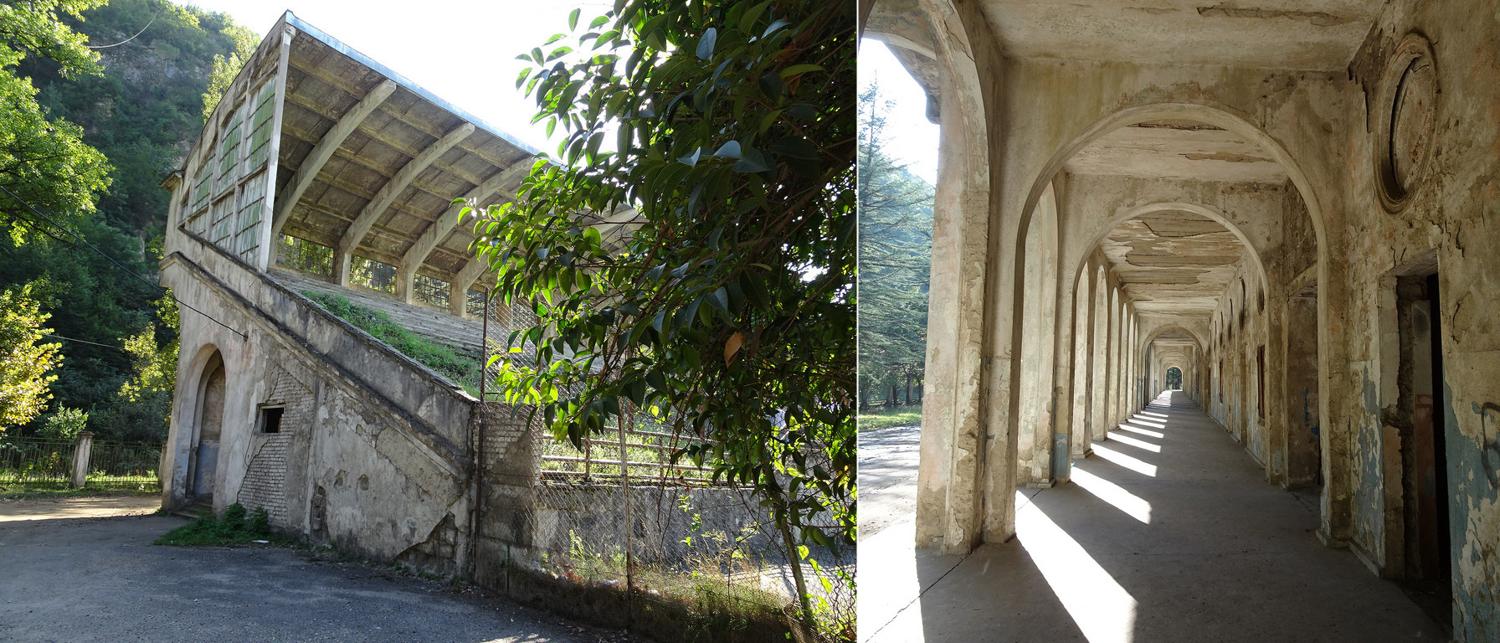 © Groundhopping Merseburg
And just like Chiatura, the stadium is determined by local industry, manganese ores mining. This influenced the stadium's orientation as a railroad lies just behind its south side, while river constrains the plot from the north, forcing the field's east-west layout.
When opened in 1964, it was among Georgia's better stadiums. With large concrete stands and floodlights, the stadium would have been a source of pride even today. But not only was it not modernized, it wasn't even maintained and has thus fallen into what was described in just two days ago by the Georgian Football Federation as critical state.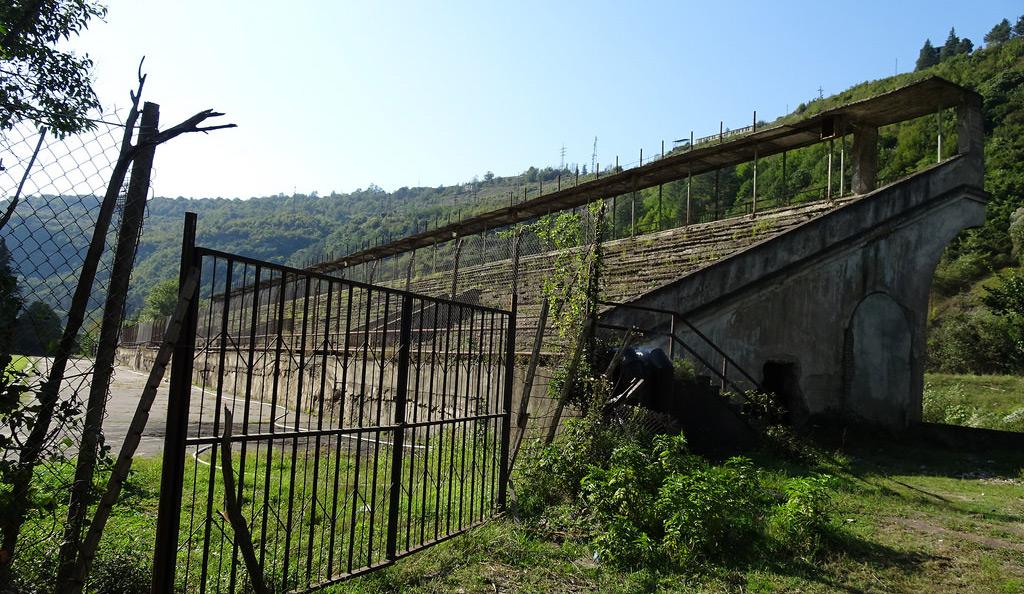 © Groundhopping Merseburg
Stands are literally crumbling, filled with holes and might be beyond the point of saving. Still, even with disastrous infrastructure, the stadium is where FC Chiatura won promotion to the highest league in the country in 2008. Eventually they never played in that league for non-sporting reasons, but continue to use the stadium in Georgia's 2nd league. And yes, the stands are open, accessible to anyone…

© Groundhopping Merseburg