New stadiums: Our Halloween (not so) special
source: StadiumDB.com; author: michał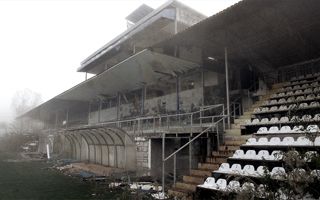 There's Transylvania, there's the chilling memory of authoritarian leader Ceaușescu and there are some scary photos depicting these four interesting cases from Romania.
In all fairness, we would have added these four stadiums anyway at some point, but since it's Halloween we decided to make a special package. Thus the slightly grungy and desaturated photos that we took from the magnificent Football Romania collection. Enjoy!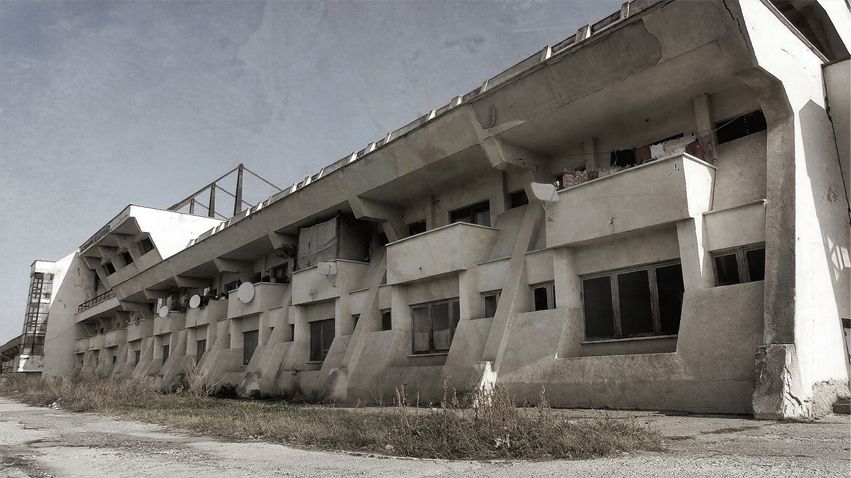 Fot: Football Romania (cc: by-nc-sa)
Today its western grandstand houses actual apartments, while remaining stands are unused and slowly falling into despair. No wonder, because this stadium built in 1970s is simply too large (had a starting capacity of 30,000) for any team to make proper use of it.
The idea of building it came from no other than communist leader Nicolae Ceaușescu, who was born in the exact village of Scornicești, just meters away from the stadium. We call it a village, because it took quite some effort to officially declare Scornicești a town. Despite there being only one main road, the place received administrative surface of 170 square kilometers (65 sq mi), thus including residents of surrounding villages in its formal capacity.
Ceaușescu wanted the place to become a model socialist town, so he ordered tearing down the houses to replace them with blocks of flats. He also commissioned the stadium, one called "Stadium of the Future". Even today its far reduced capacity is beyond the actual population of the town.
The stadium was used by FC Olt since opening. The club, commonly believed to receive much support from officials, won rapid promotion to the Romanian top league and played there until 1990. By that time the regime and Ceaușescu himself were dead, which led to rapid decline of the team, now playing in local amateur league.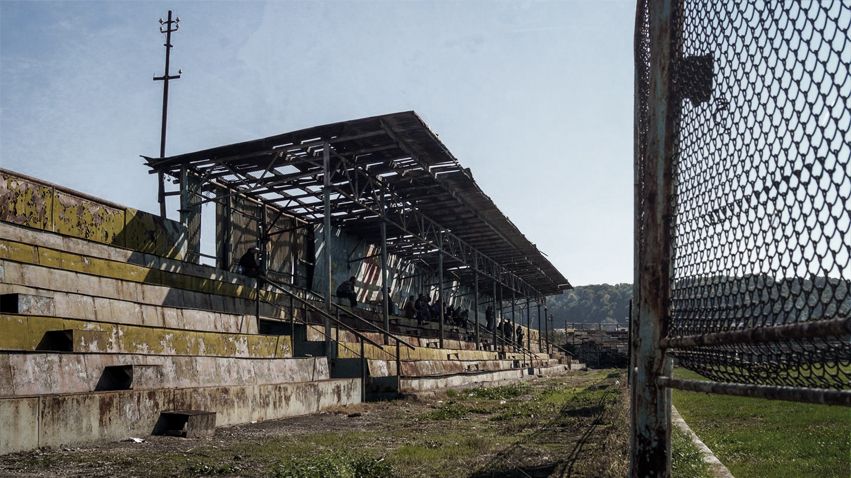 Fot: Football Romania (cc: by-nc-sa)
The stadium in central Moreni is almost a standard one built with concrete and steel, except for the curves. The east curve has a part cut out, because it would limit nearby training ground if built. It's a "natural" way to separate away fans. In turn the west curve has one section significantly higher to make up for the terracing lost in the east.
The building dates back to 1922, when local team Flacăra was also founded. Partial modernization came in communist times back in 1980s, but its current standard is poor. Only the southern main stand has seats and fresh paintwork.
Nominal capacity is 10,000, but actual one is much smaller. The official number predates seat installation in the south and includes both curves, currently partly sealed off.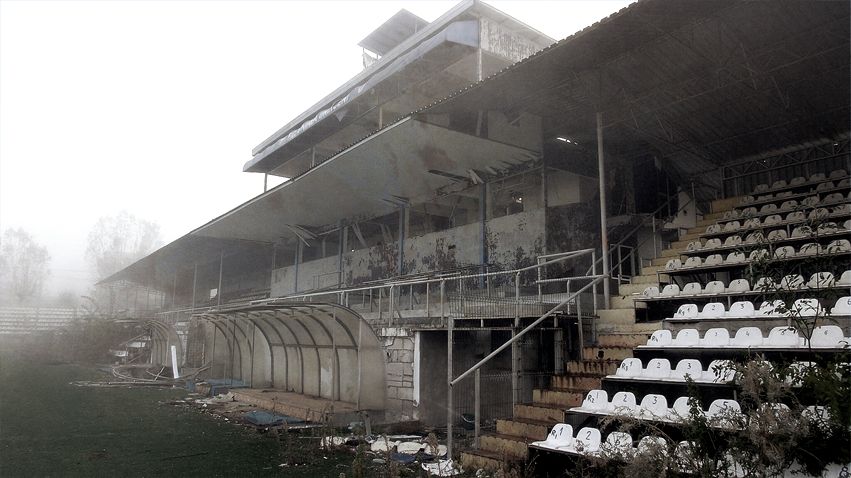 Fot: Football Romania (cc: by-nc-sa)
The stadium along eastern exit route from Urziceni was built in 1976 and served local side Unirea. The team spent vast majority of their history in lower divisions until takeover by Dumitru Bucşaru. Their new rich owner led to promotions up to the top flight and even a championship title in 2009. To get there Unirea had to make numerous provisions at the stadium, expanding it and renovating three times.
Unfortunately Bucşaru also proved to be the club and stadium's end. In 2011 Unirea was dissolved after mounting debt disabled any existence. Re-established with grassroots support it's now an amateur team without the need or financial ability to use/sustain the big stadium. Left unused, the building went into despair very fast.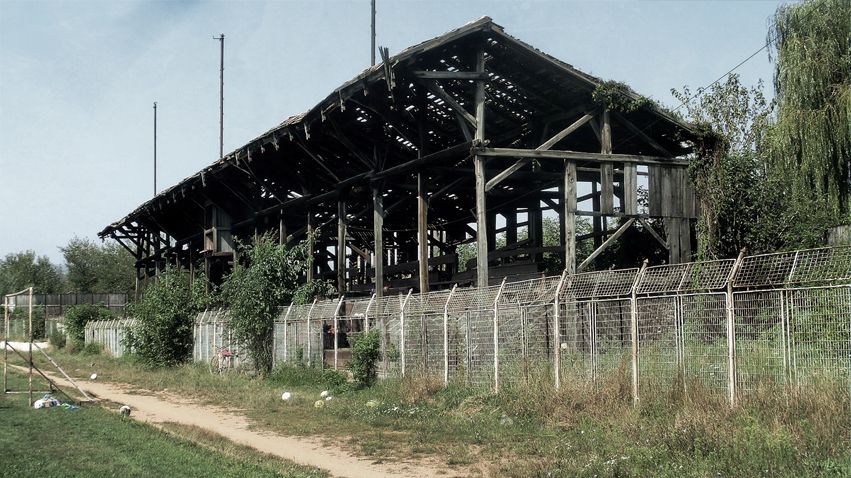 Fot: Football Romania (cc: by-nc-sa)
The only stadium in the picturesque Transylvanian town of Aiud lies along the Aiud River and holds games/trainings of two local sides: Metalul and Olimpia.
Its northern wooden grandstand used to make it a charming venue for leisure, but it's currently in catastrophic state. Catastrophic literally as in 2015 parts of it collapsed. for safety reasons only the southern concrete/steel grandstand is used, but the stadium is considered to be in dire need of investment.