California: San Diego to choose between more than Clinton and Trump
source: TimesOfSanDiego.cm / SanDiegoUnionTribune.com; author: michał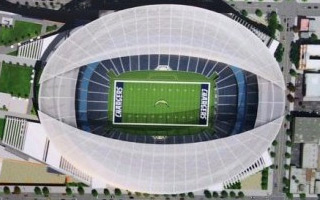 On November 8 Americans will choose the next president. In San Diego citizens will also decide whether to pump over $1 billion into a new stadium or not.
While in the 2016 presidential election polls come out almost every day, in the case of San Diego's Measure C the outcome seems hard to predict. And both votes are scheduled to take place on November 8, having serious consequences for San Diego.
Measure C is the bill initiated by the NFL's Chargers, regarding the construction of a brand new stadium and convention center just outside the city's financial district. Priced at $1.8 billion (making it the 2nd most expensive stadium), the stadium would largely be paid for with public funding.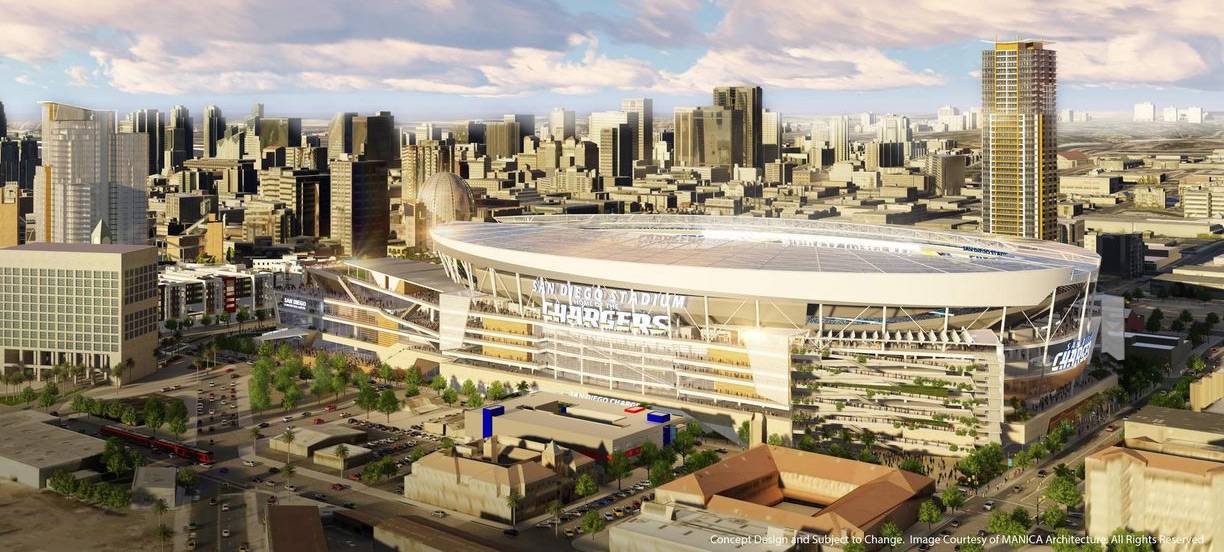 That's exactly why the project has strong opposition, express within just the last several hours by four members of the city council. The primary issue is pumping well over $1 billion of taxpayer money into the project, even if only in the form of additional hotel tax (adding 4% to the current 12.5%). Second, local residents have serious concerns regarding the impact such an immense structure could have on their life.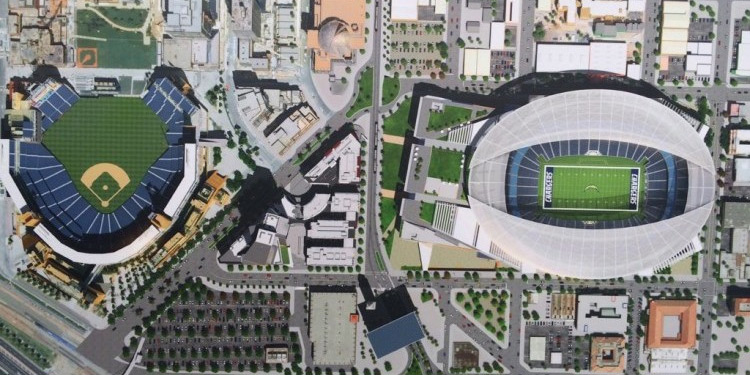 However, yesterday the mayor of San Diego expressed his support for Measure C, which may give a boost to the proposed scheme. Kevin Faulconer gave his approval after having negotiated several amendments to the financial structure.
Primarily, Chargers would bear any excess costs beyond the estimated budget. The franchise would also not seek relocation until the stadium is paid off and would leave all non-NFL revenue to the city. With a venue expected to live 300 days per year, the latter one may sound like a serious concession.
However, even the list of eight amendments hasn't convinced opponents to the scheme. According to groups like "No Downtown Stadium — Jobs and Streets First!" or several members of the city council, the entire scheme is a massive subsidy to a multi-billion-dollar NFL franchise. Chargers and the NFL combined would both foot only $650 million of the stadium bill, while majority would fall onto taxpayers.