Tokyo 2020: Olympic Stadium approved for construction
source: StadiumDB.com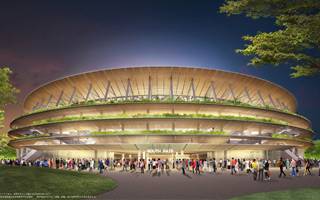 The Japanese government greenlighted the final design and budget for National Olympic Stadium in Tokyo. The concept saw cost-cutting efforts, but is only slightly cheaper.
Today the government in Tokyo officially approved the construction of new national stadium. This includes both final design and the cost of this controversial project. In the end it should be contracted at ¥149 billion ($1.48 billion), a slight decrease of ¥4 billion ($40 million) compared to the initial offer by Taisei Corporation.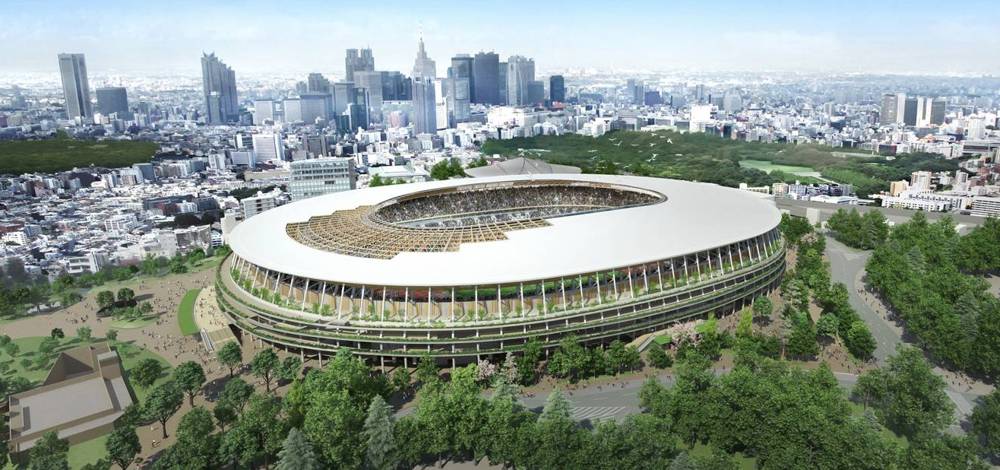 To reach the savings, in recent months the concept saw numerous amendments. Fewer decorations, downsized public gardens around the stadium's concourses, reorganization of facilities within the building – these are only some efforts clearly visible in updated renderings that you can now find at StadiumDB. Under this article there are also additional infographics supplied by the Japan Sport Council showing changes made.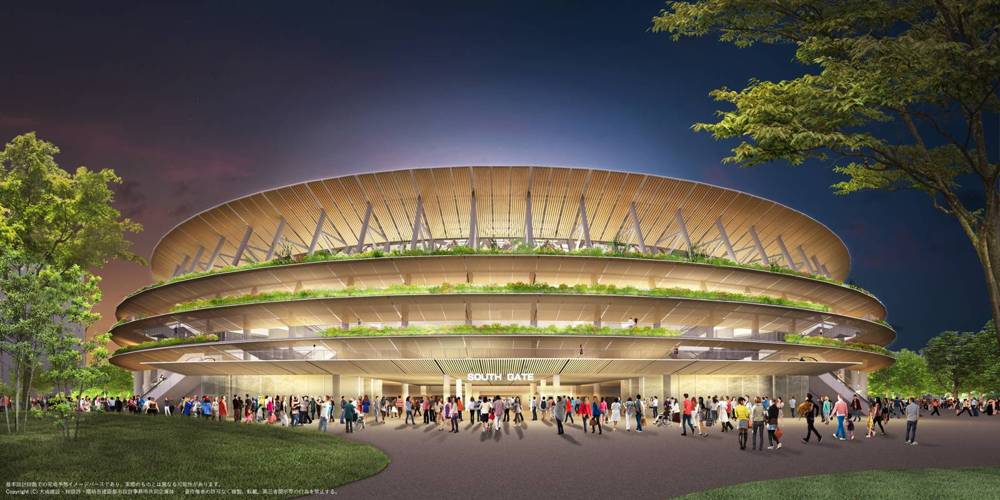 In upcoming weeks the contract with Taisei should be signed and official groundbreaking should follow in December. The deadline hasn't moved, though. It's still November 30, 2019. Almost 3 years should be enough to deliver a project of this magnitude, but it's already a tight time frame. Any unexpected delays could prove fatal for Tokyo's 2020 Olympic hosting rights, even if the IOC might way aside a couple months more.
The new National Olympic Stadium will replace the previous one, demolished in 2015. It will outgrow the predecessor by over 10,000 seats, reaching capacity of 68,000. That's still significantly less than the initial requirement of 80,000 capacity.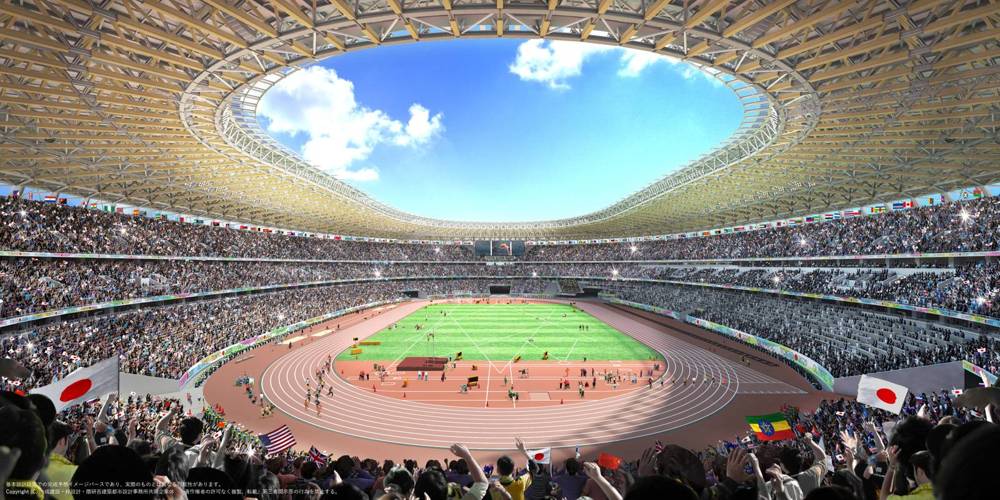 Worth keeping in mind, the stadium replacement project is already ongoing for 4 years. First design of the new national stadium was selected in 2012, but proved far too expensive to implement (largely due to unrealistic competition guidelines). It was then dropped and two bidders filed their proposals of a downsized stadium. In December 2015 Taisei's bid was selected for construction and has since been refined.
Due to prolonging delays in the planning phase, it's already clear that the venue won't be ready in time for the 2019 Rugby World Cup. Now the goal is preparing it half a year before the 2020 Olympics, the second such tournament held in Tokyo.
Recent estimates suggest that Tokyo will spend stunning ¥3 trillion on the event ($29.7 billion), which prompts further cost-cutting measures. the nation this week was faced with news that three further Olympic new-build facilities may be scrapped, with swimming, rowing and volleyball events moved to existing facilities. In 2014, officials scrapped plans for new badminton, basketball and sailing venues over costs.