Tokyo 2020: Design selected and nicknamed "the hamburger"
source: StadiumDB.com; author: michał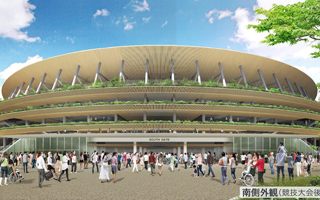 Not the most graceful nick, but is it any worse than bicycle helmet? The new stadium for Tokyo 2020 Olympics will be largely clad with wood and covered in greenery.
Earlier today Prime Minister Shinzo Abe announced the selection of Kengo Kuma's design for new national stadium in Tokyo. The so called "Option A" already has a nickname of the hamburger stadium, which might not sound too great, but the below rendering is what earned it.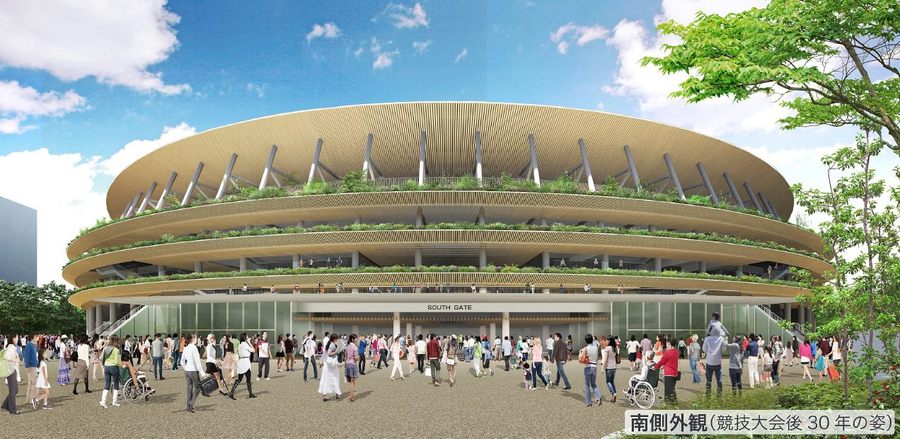 The stadium's organic feel will be created by large use of wood in cladding and trees/hedges replacing a more opaque façade. The vision was favoured over "scrambled egg" (are these ever serious?) "Option B" by Toyo Ito.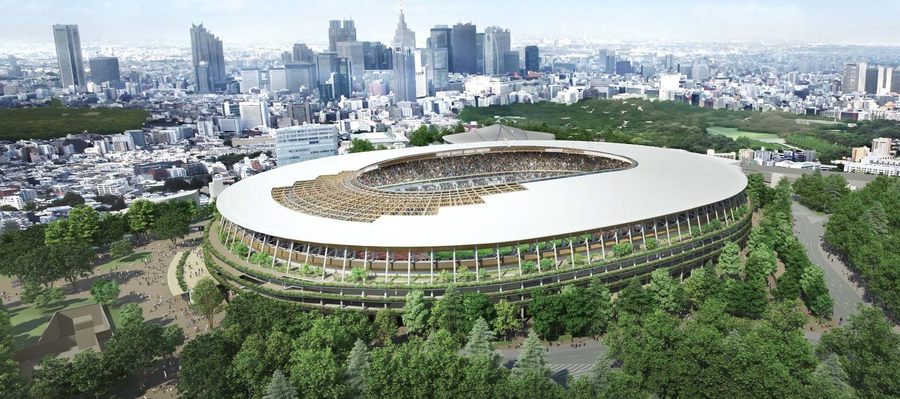 Today's decision doesn't mean immediate works on the abandoned site, because so far architects only had 14 weeks to deliver their bids. Now several months are required to develop the final concept of the stadium and construction should begin in early 2017.
The redesigned stadium should cost ¥ 153 billion ($1.26 bn / €1.16 bn) and will be delivered by Taisei Corporation by the end of 2019.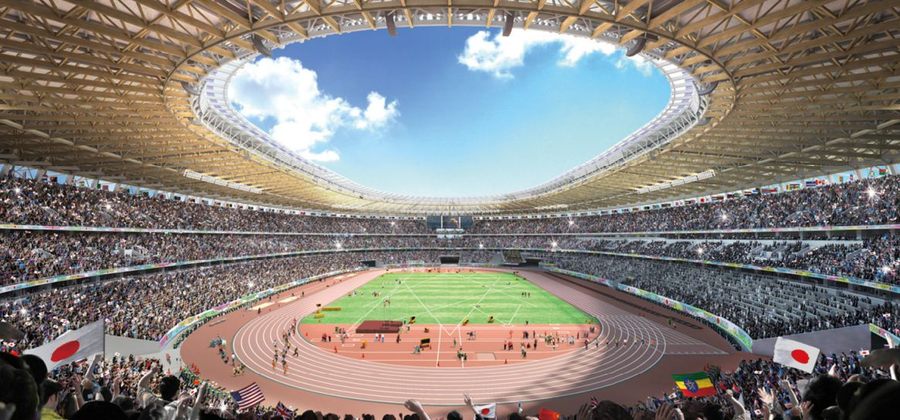 Hadid outraged after selection
Today's decision prompted a heavy statement by Zaha Hadid, author of the scrapped design from 2012. The Iraqi-British author sees very strong similarities between her work and the winning bid, while also accusing the hosts of rejecting her design on unprofessional grounds.
"This shocking treatment of an international design and engineering team, as well as the respected Japanese design companies with whom we worked, was not about design or budget. In fact much of our two years of detailed design work and the cost savings we recommended have been validated by the remarkable similarities of our original detailed stadium layout and our seating bowl configuration with those of the design announced today", Hadid's statement reads.
Indeed, the difference in scale between the two designs is not colossal. Zaha's stadium had a blueprint of 78,100 square meters, while the new one has 72,600 sqm. Façade height is 50m for Kengo Kuma's work, while it was 44 meters for Hadid's design (though the central roof arches would grow to 70m).
Below we give you cross-sections of the two designs to compare yourselves: