North Korea: Kim's shrinking pride
source: StadiumDB.com; author: michał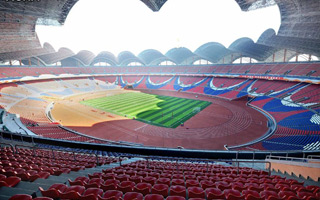 While Kim Jong-un may be testing rockets, we tested his claims to have the world's largest stadium. And yes, for now Pyongyang is the largest, but may be surpassed by Texas in a few years.
This subject has been in our heads since 2014. That's when the North Korean army carried out the largest renovation ever of Pyongyang's pride: the Rungrado May Day Stadium. Officially the world's largest stadium holds 150,000 people, as it's been since 1989.
But the emphasis should be on "officially", because the recent renovation included conversion to all-seater mode. And, as almost every English or German stadium operator will tell you, you cannot retain exactly as high capacity when installing seats instead of benches.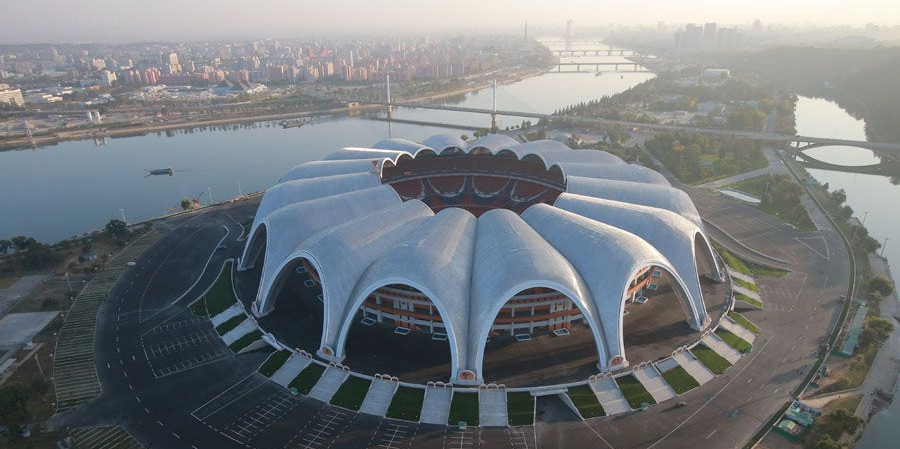 To be perfectly clear: the stadium already had seats installed in the previous decade throughout its lower tier (obviously, still 150,000 by their count), but the upper level had benching/bleachers.
We counted it, someone had to
Since 2014 the issue of Rungrado's capacity has been resurfacing here at StadiumDB, but you know, counting possibly 150,000 seats based on photos is not really the most enjoyable kind of work. And in case anyone is curious: it's not easy either. Each of the stadium's sections has a different capacity, not all rows of seats are regular and the photographic material to base the count on is limited to say the least. But then nobody was rushing to count them for us so there you go…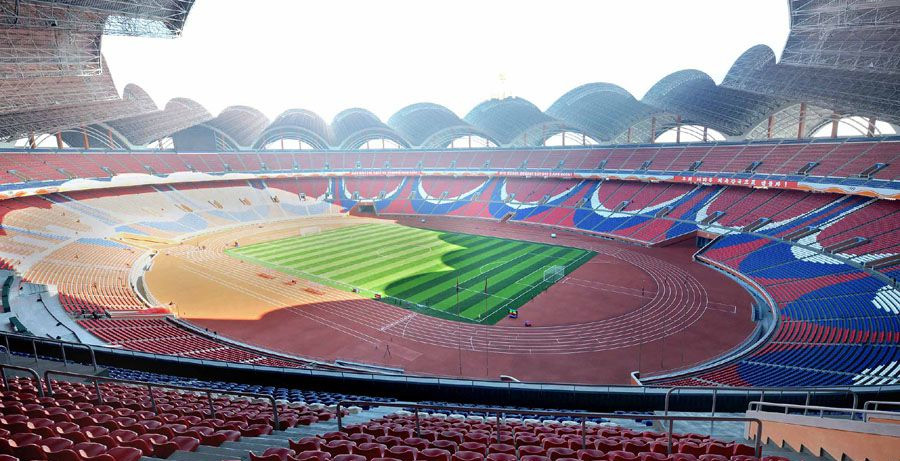 We're keeping you waiting long to reveal the actual number, right? But think how long it took us to get a grasp of this gargantuan stadium! The last thing we'd like to make clear is that our count is most certainly not accurate. We had to base it on estimates in some areas, lacked close-ups on parts of the stadiums and rooms overlooking the field. That's why we're rounding it up to the closest thousand and give the count a significant margin of error: 2,000-5,000 seats. If quality material is there we'll consider recounting. Just not now, it's too much…
Still the largest stadium but…
Our count, including the VIP and media areas, stopped below 114,000 seats and that's exactly the capacity Rungrado will have at StadiumDB from now on. If North Korean authorities want to correct us, we're open. Don't hack us though, we won't believe the 150,000 version any more.
With 114,000 Rungrado May Day Stadium is still the world's largest stadium, but you have to admit that its advantage over the rest is for the first time since 1989 really modest. That's less than 6,400 more than Michigan Stadium and 7,400 more than Beaver Stadium.
In the near future no expansion of Michigan Stadium is planned, while Beaver Stadium is actually planned to have capacity reduced to some 100,000. Does this mean Pyongyang's leadership in stadium capacity is safe? Not really!
Just two months ago the University of Texas revealed a masterplan that includes building a new south end to their Darrell K. Royal Texas Memorial Stadium. So far there's no information on how many seats would be gained, but based on previous reports and suggestions (not even mentioning the promising model, as seen below) it could be around 120,000-125,000. If that happens, North Korea will lose to Americans. Very fittingly to Texas, where everything is bigger!