Pyongyang: May Day Stadium reopened
source: StadiumDB.com; author: michał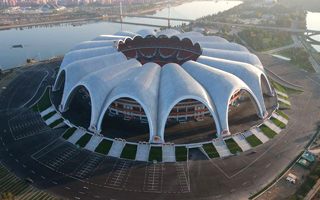 Nobody knows exactly how much it had cost or what the current capacity is, but North Korea's national stadium is back. After months of complete renovation works it was re-launched into operation recently.
In 2013 first news was released about the Rungrado May Day Stadium awaiting major renovation works. In spring 2014 a huge container city was set up around it, allegedly housing up to 10,000 soldiers brought to carry out the works.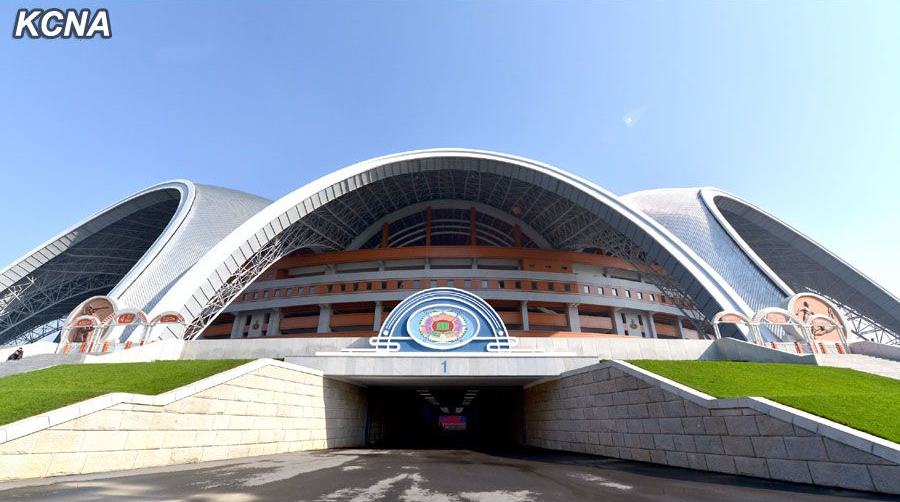 © KCNA
And in the last days of October all commissioned works were done. On Oct 28 authorities launched a special reopening ceremony, drawing a capacity crowd largely formed by soldiers too. Interestingly, Kim Jon Un wasn't the main figure addressing the audience, though he was in attendance. Instead, vice-chairman of National Defense Committee Chae Ryong Hae gave the main speech. This prompted further questions over Kim Jong Un's health.
Below is a video clip of North Korean news presenting the stadium and reviewing the reopening ceremony:
During the renovation works all areas of the stadium were revived. The facades are now decorated with orange stripes aside of the previous white paintwork. Also inside white and orange interlay, while all seats were replaced to represent national colours of North Korea for the first time ever. No information as to the final capacity was released, but the seating layout suggests it was decreased once more, falling far short of the initial 150,000 capacity, very possibly below the 100,000-mark.
Huge changes will be noticed by sportsmen, because the stadium houses immense training facilities underneath its stands, almost all of which were redecorated and refreshed. Similar work was done in the VIP section.
The renovations works lasted over half a year and resulted in the annual Arirang festival being cancelled this year.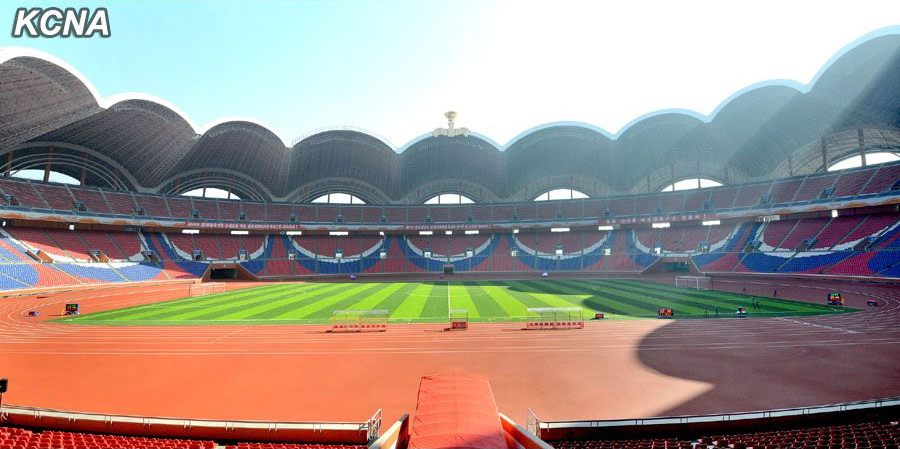 © KCNA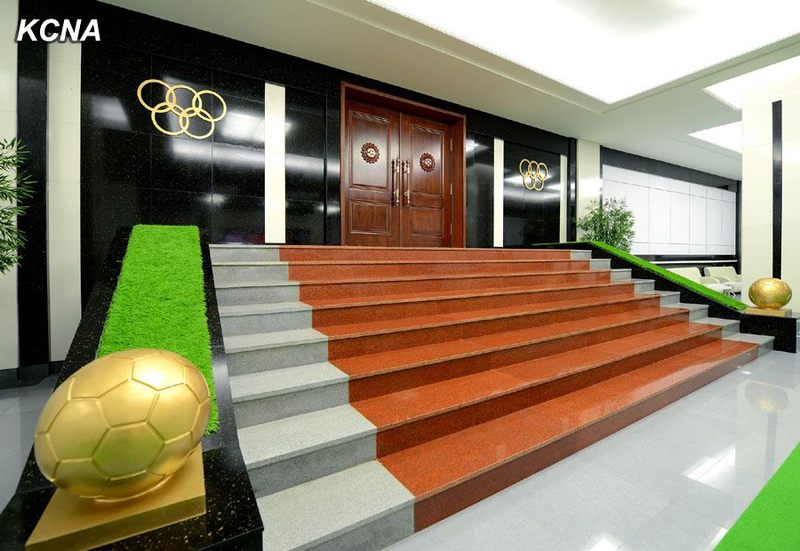 © KCNA