New design: Huge, shiny and… not too likely
source: StadiumDB.com; author: michał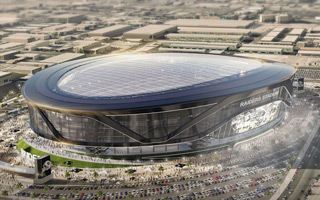 Even more spectacular than the last one, but the last one didn't go anywhere. Will this $1.9-billion dome be any different? At this point there's little evidence for that.
Last week Oakland Raiders presented their plans of possible relocation to Las Vegas. It's been no secret that the NFL franchise is seeking a new home, especially after their partnership with San Diego Chargers fell through along with the design of new stadium in Carson.
But that very "obsolete" design proved very important in recent days, because of, well, this:

Aren't they just too similar? Sure, they were both created by the same team of architects and they both had similar guidelines, but the first iteration of the supposed Las Vegas Dome proved controversial due to the "copy+paste" resemblance of the failed Carson stadium.
Somewhat refined and less curvy, the updated proposal still seems very similar, but at the end of the day this shouldn't be too problematic. It's only a preliminary design, which is perhaps best proven by the fact that renderings released in the last 3-4 days suggest its location in two different places. Granted, both of them are in the south of Las Vegas, but the final plot seems unclear despite assurances that a "purchase agreement is in place".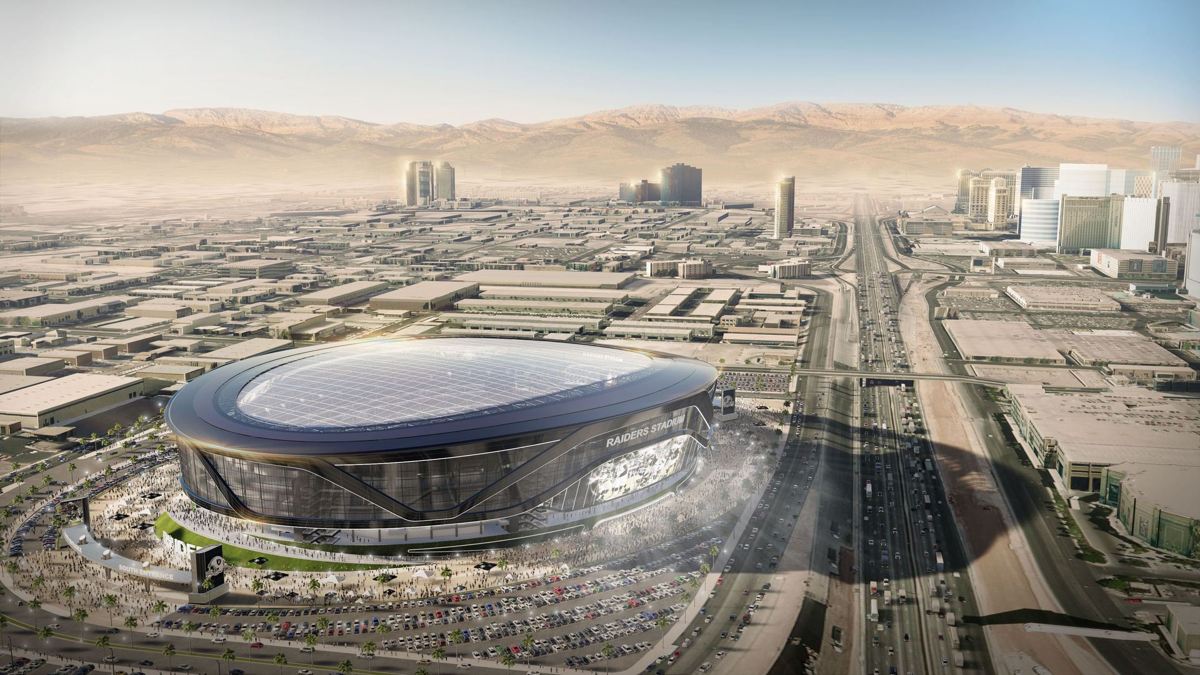 It should be noted that in terms of function the structure would have a significant alteration. This time it would be domed instead of open-air, increasing the commercial potential of the stadium and protecting fans more efficiently from Nevada's heat. The north end would remain open, as was in the initial design, providing a viewing deck with possible landmark decorating it.
Even more expensive than the initial project from Carson, this stadium would cost up to $1.9 billion, becoming second or maybe even the first most expensive in history. Private investors would require no less than $750 million in public support, which could be financed by a new hotel tax. And here's where we get to the reason behind these renderings: building momentum for the anticipated relocation.
If Raiders and their private partners, which include Las Vegas Sands Corp., gain enough support, they may successfully lobby for a subsidy of this scale. It's not doubt that the shiny renderings are supposed to help. So is the sudden rise of a Raiders-themed cantina as well as emergence of fans eager to make the team theirs in Las Vegas.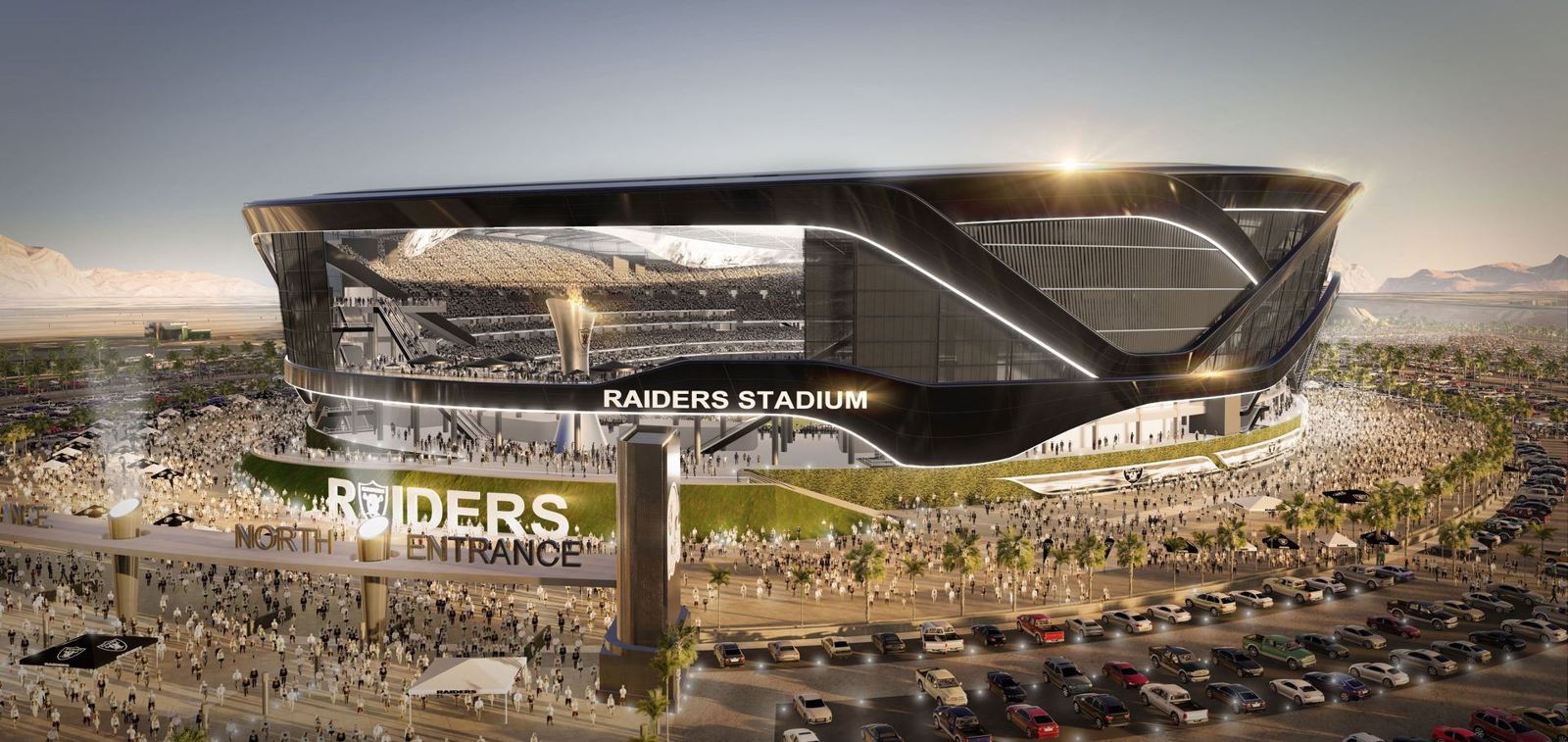 We've seen such efforts before so it should come as no surprise that a preliminary stadium design is used as part of a campaign to draw support for a new NFL franchise in a pristine market. It's also no surprise that Las Vegas Sands Corp. chairman and CEO Sheldon Adelson is willing to put forward $650 million of his funds to make the stadium come true.
What does rub us the wrong way is Adelson claiming that he would invest $650 million in a public-private stadium just of the goodness of his heart. "It's a community effort," Adelson said. "We live here. We're citizens of the community. … I don't need the money that's going to be made in the stadium." He reportedly went as far as comparing the purely commercial stadium project to drug abuse charities, because both would be an investment in the community…