New construction: Vålerenga to play there in a year
source: StadiumDB.com; author: michał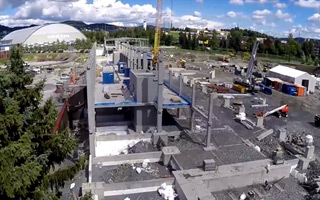 Looking at it now you may not believe it, but this stadium will be opened this time next year, giving Oslo's Vålerenga a home they've been campaigning for since 2008.
It's been a while since we've seen this club in the Europa League, but Vålerenga are still one of Norway's most popular teams. If anything, this project proves exactly that: the new stadium is the largest being built in Norway since archrivals Rosenborg opened theirs in 2002.
Apart from fight for football supremacy, not too good for "Enga" nowadays, the top Norwegian teams will also compete stadium-wise. That competition should begin this time next year, because August 1 is the date set for delivery of the long-desired Vålerenga stadium.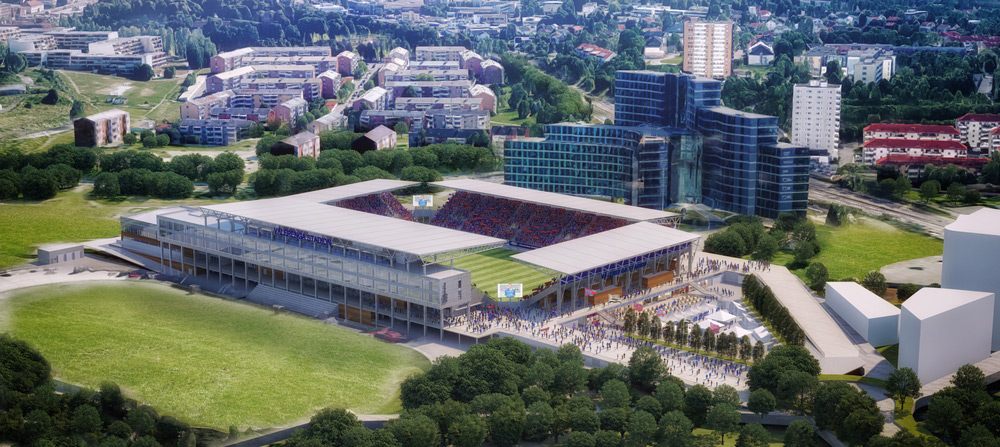 The dream of building a stadium of their own was born at Oslo's most famous club in 2008. The selected plot in eastern Oslo's Valle Hovin was awarded into Vålerenga's long-term lease by the city in mid-2014. The new football venue will take the place formerly occupied by a velodrome, right beside an ice rink.
Thanks to the inclusion of educational facilities within the new stadium (school built into the north-western corner and main stand), Vålerenga received public support for the project and were able to break ground in January of 2016.
The western main grandstand, by far the largest (and tallest) part of the stadium was the first to begin growing. And rightly so, because with 6 floors it's by far the most complex part, while all remaining stands will only have one floor of facilities each.

By July 2017 all four independent stands are to be structurally complete. And thanks to the great help of VPN.no and Vålerenga IF we can now show you progress on the site. This 17,500-18,000 stadium is built with future expansion in mind. Each of the four corners can be filled and provide well over 22,000 capacity.