Oslo: Vålerenga celebrates, they can build now!
source: StadiumDB.com; author: michał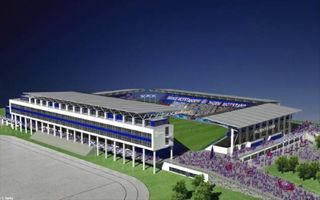 Officials and supporters were ecstatic on Wednesday evening, when the club was granted ownership of the entire plot for their new stadium. This ends years of anticipation and campaigning.
A month ago we informed you about how the city council of Oslo unanimously supported the notion of building a brand new stadium and school in Valle Hovin, east Oslo. Meanwhile yesterday the very same council debated over whether to give Vålerenga ownership of the entire land indefinitely.
Against some of the councilmen and instead of the proposed 25-year lease, the council approved transferring the land to the club with no time limit. The price is a symbolic 1 crown (€0.1 / $0.15).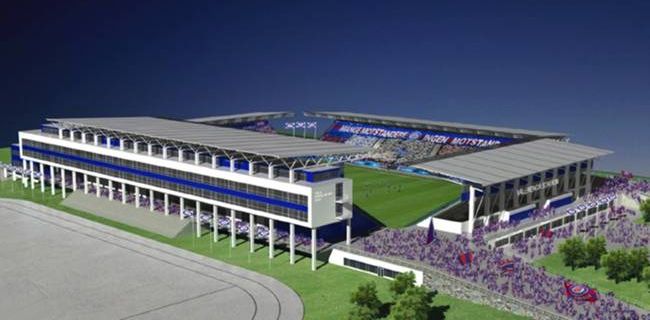 No wonder that the decision caused a festive reaction in the VIF ranks. While officials were less ecstatic, the official supporter association Klanen wrote something we would translate as "Holy shit, this is happening". Indeed, after 6 years of intensive campaigning (and a decade since initial plans were drawn) the club now has all it needs to build the desired new stadium.
Now the goal has shifted to delivering the arena in 2017. To reach it, groundbreaking needs to take place in early 2015. The new stadium is to hold 22,000 people, but with the possibility of expansion to 35,000 if demand increases.
"Enga" currently play at the national stadium. It's their 15th season there after the relocation from Bislett Stadion, where the club spent 55 seasons. VIF have never had their own home ground.