London: Wimbledon moving forward after Khan's decision
source: theGuardian.com; author: michał
New mayor of London sees absolutely no reason to hold the Plough Lane stadium scheme any longer. Sadiq Khan allowed AFC Wimbledon to again pursue their dream.
Earlier this year the mayor of London Boris Johnson decided to force a re-evaluation of the planning application for the Plough Lane stadium. This meant that, regardless of already received planning permission, AFC Wimbledon had to undergo the procedures yet again.
But the new mayor Sadiq Khan effectively waived his predecessor's decision. Khan said: "I have taken the time to consult local residents, businesses and other interested parties. Having weighed up all of the evidence available to me I'm confident the stadium and the leisure facility proposed alongside it will be of great benefit to Londoners and the wider community for generations to come.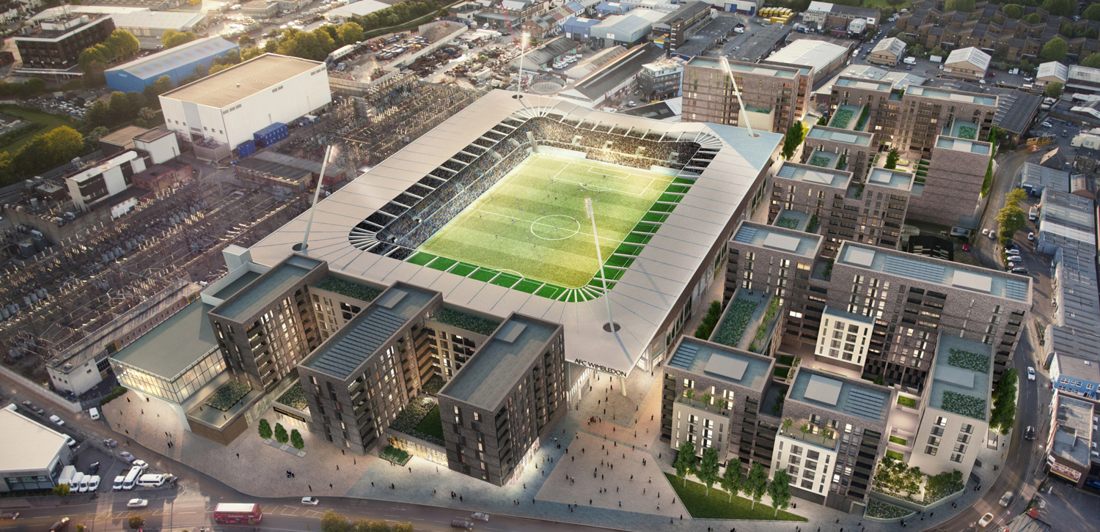 "As such, I have decided to return the application to the local council to determine itself.", Khan said. This means that Wimbledon's plans of relocating back to Plough Lane can go forward again as soon as the Merton Council planning committee greenlight it for the second time. The next meeting comes on September 15 and it seems no-one will obstruct the already approved plan.
Wimbledon's effort to return to their spiritual home has been ongoing for several years now. Current stadium scheme, along with a large residential development, was created in 2014 and was expected to get under construction in 2015. If work begins this year, the stadium should be available for use in 2018 at the earliest.