China: Lotus ready, but not opened
source: StadiumDB.com; author: michał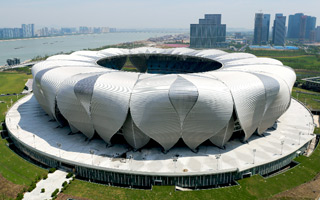 After numerous delays it was to be delivered this year. And it's just inches away from being fully operable. But the immense Hangzhou Olympic Sports Center Stadium won't open until 2017.
Hangzhou is a striving metropolis of 9 million people (some 14 million in metropolitan area!), which means it's also the largest city in China yet to have a large and modern stadium. Efforts to change that were launched in 2008, when the captivating "lotus flower" design was drawn by joint forces of Chinese CCDI and American NBBJ offices.
Once finished, the stadium will be among three largest in China, beside the Beijing National Stadium and the Guangdong Stadium with 80,000 seats. And while the 60-meter silhouette create with 56 "petals" already rises proudly along the Qiantang River, we're yet to see its doors open.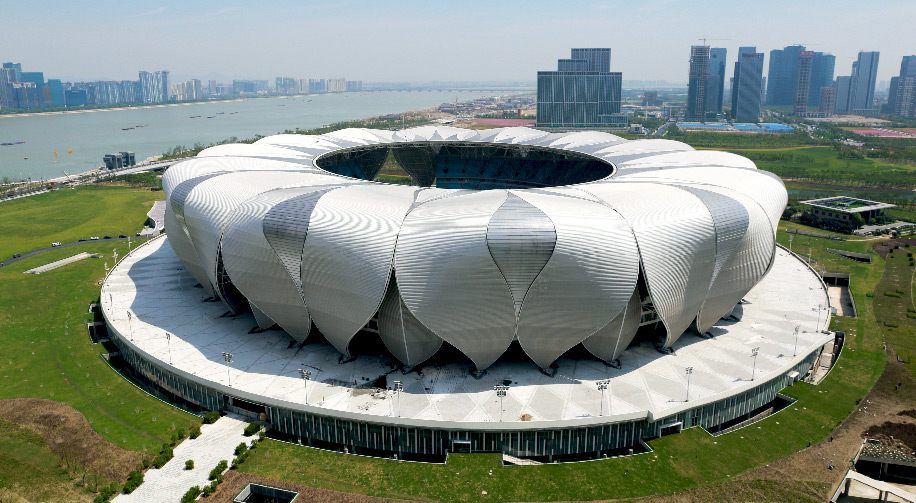 Construction of the stadium is notoriously delayed after schedule changes. Initial estimates suggested it would be ready in 2013, then 2014 by which time only the main concrete structure was built. Elaborate and material-efficient roof followed in 2015 and we were hopeful of being able to include this amazing stadium in our Stadium of the Year competition earlier this year…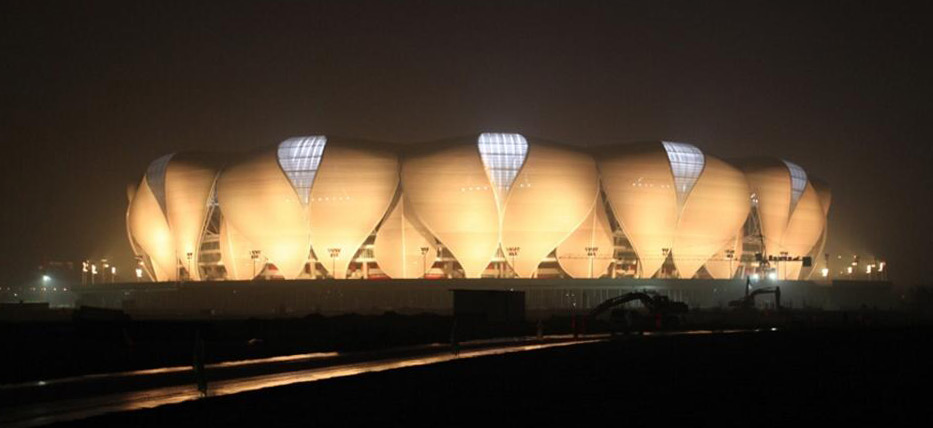 Unfortunately not only wasn't it completed in 2015, it also won't be opened by the end of this year. The stadium is of course structurally ready. Even more, all 80,000 seats were installed by June 30 (and within just 50 days, well done Dafeng!), while the green natural turf is already being prepared for international football.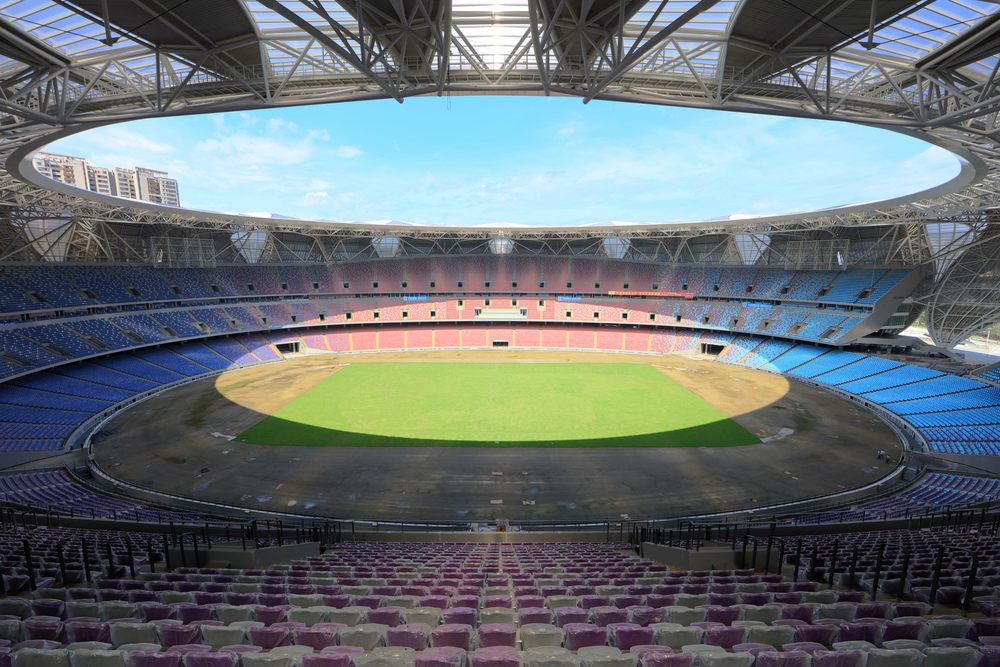 Still, the stadium's athletics facilities are yet to be created, while amenities within the 151,000 m2 building are yet to be furnished. Since there is no large event planned for this year, inauguration won't happen until 2017. A bit of a shame when you see a structure that impressive being visually ready.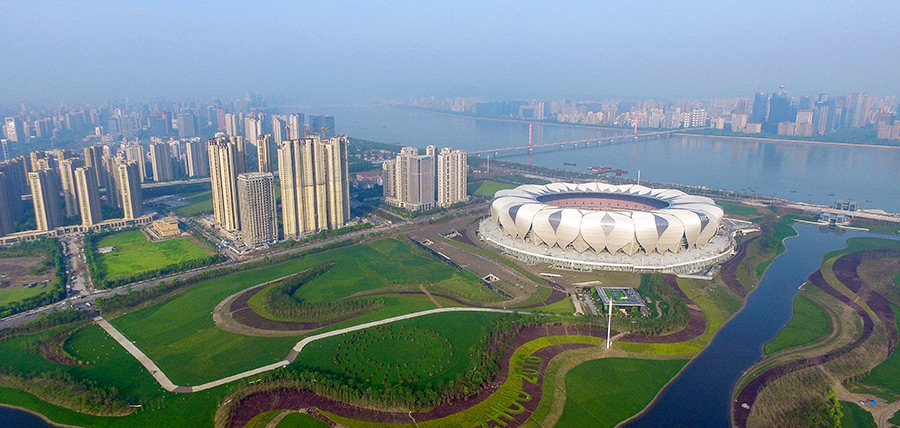 This deadline cannot be exceeded as the 2017 National Student Games are scheduled to be held here. Additionally, the 2022 Asian Games will take place in Hangzhou, being the largest event planned for the new complex so far.
Although calling it a complex may be a stretch at this point. Compare the master plan with a May 2016 satellite photo and you realize that only the main stadium and conference center have been delivered to date.