New construction: 2017 World Games host stadium growing
source: StadiumDB.com; author: michał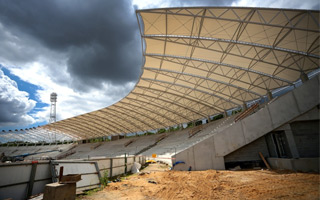 You may remember Wrocław as a Euro 2012 host city, now see it preparing to the 2017 World Games. The biggest project of the tournament is now growing and you can watch it.
Next year in July Wrocław, one of Poland's largest cities, will become the site of a major global tournament as the World Games will be held. The 10-day event requires several major sports venues and while Stadion Wrocław is almost brand new, it's also not able to hold one of Poland's dearest disciplines: motorcycle speedway.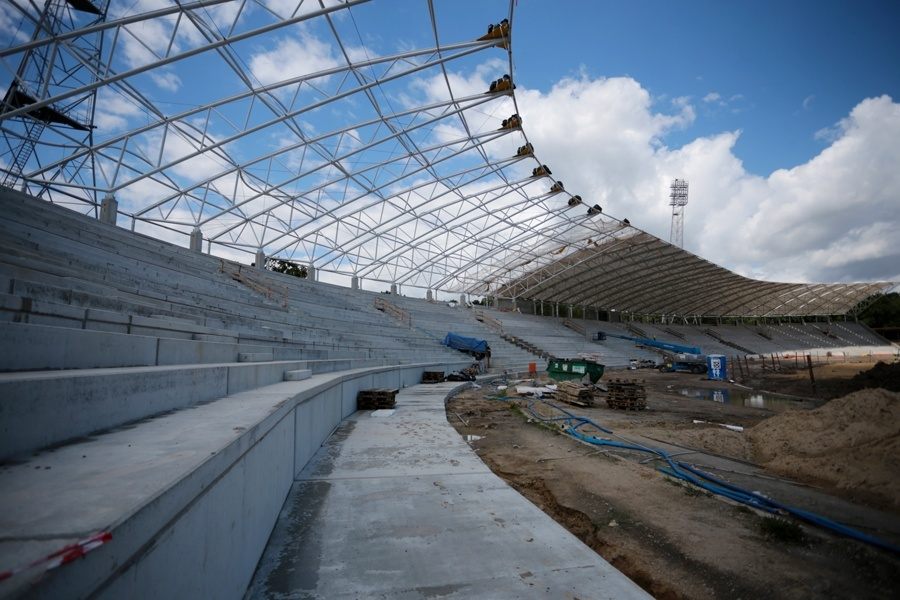 © UM Wrocław
For that reason the historical Olympic Stadium is being redeveloped entirely, already having long history in hosting of this sport. We've already shown you the design and what it will change in the monument-listed building, now you can see the construction updates, thanks to the Wrocław City Hall.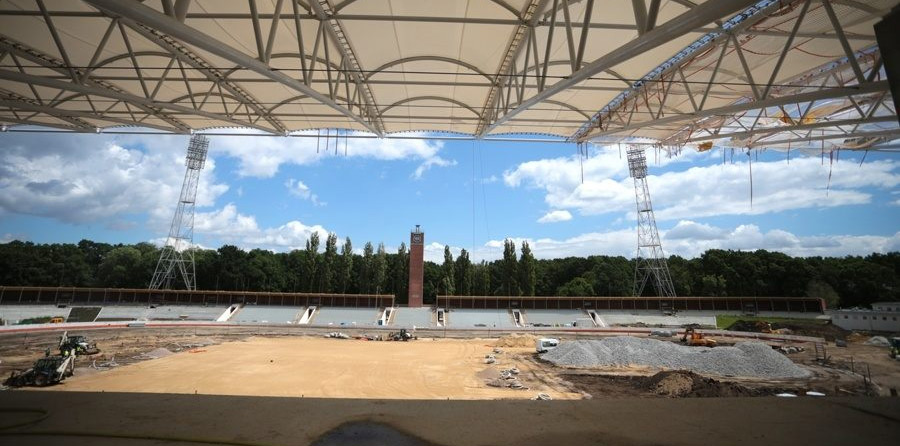 © UM Wrocław
Complete redevelopment was launched early into 2015, following tender procedures in 2014. Initial steps focused on protection of monument-listed elements of the building. In short, these include all the brickwork dating back 90 years: façades, northern and southern gates and tall tower in the east.
The west stand was demolished entirely within existing walls and replaced by a much taller one, moved closer to the speedway racing track. East stand won't follow, but instead it's being thoroughly renovated to resemble the shape from 1928-1939.
With the new layout capacity will fall to just 11,000 seats, just a fraction of its original capacity but enough to suit domestic and international speedway demand. During the World Games it will also house American football, not as popular in terms of legacy use.
© UM Wrocław
Existing floodlight masts, initially meant for demolition, were preserved. Now smaller, they're getting equipped with new lighting system. One possible reason for disappointment: with 80 meters the masts made this very stadium Poland's tallest, now that title will go to PGE Narodowy (70m).
Construction will last at least to the end of 2016 and will consume PLN 130 million ($32m). That's almost double the estimate of 2013, when the municipality of Wroclaw wanted to spend up to 70 million.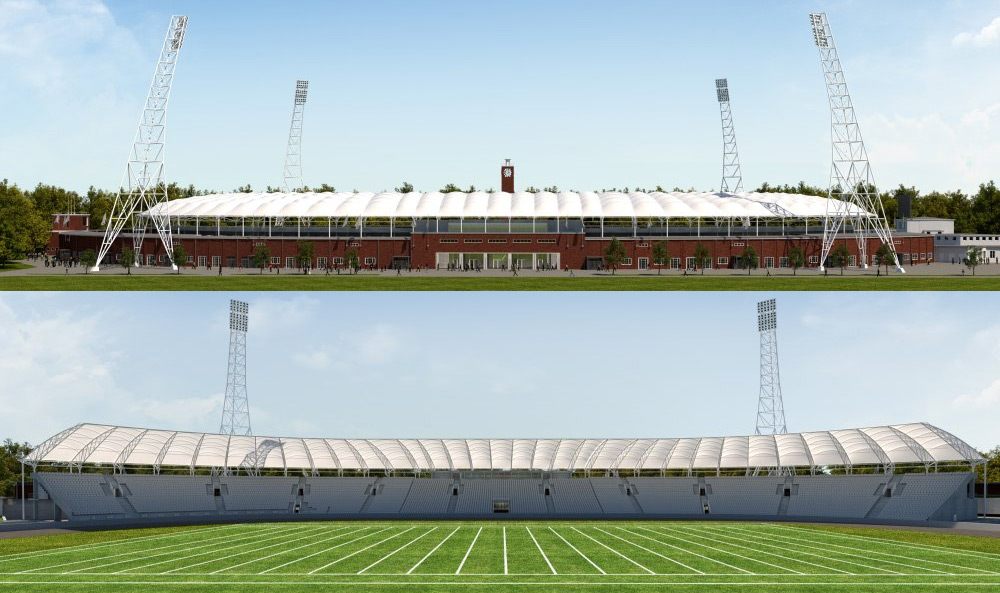 © UM Wrocław