Poland: Finally a happy ending in Stettin?
source: StadiumDB.com; author: michał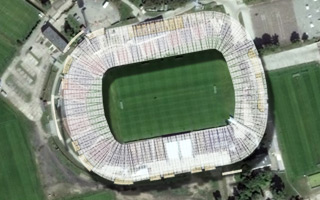 After many months of fierce conflict, now everyone's on board to create the best possible stadium in Stettin. Larger than previously expected, the stadium should be presented soon.
This stadium plan was perhaps the most absurd we've ever covered. The municipality was set on building a horseshoe-shaped stadium that would prove more expensive than new and more robust football-specific one.
With supporters and host football club in opposition, there even was a counter proposal, if only to prove that it could be done better than the official plan suggested. But now, thankfully, we can use the past tense to describe the Stettin stadium conflict.
Unanimous support, finally!
After mediation from the president of Polish football association Zbigniew Boniek, both sides reached an agreement that seems to satisfy everyone. Bulk of the official plan will be retained, but a fourth grandstand will enclose the stadium.
It will allow not only to reduce distance between fans and the field (from as many as 40 to 15 meters compared to current situation), but a significant increase in capacity and functionality. Below you can see our unofficial visualization of what the compromise might look like.

The new east end will provide attractive commercial space possible for lease or club use. The stadium's capacity rises from 17,814 (projected for horseshoe) to 22,000-23,000 people. There's no ticket demand to justify such growth, but a more unexpected reason surfaced. With the difference in land height between west and east ends, scaling the stadium down could actually mean cost inflation.
Today the city revealed first blueprint of the updated design, which we copy below and paste the new stadium's oval onto existing layout. Detailed renderings of the new design should be delivered in July.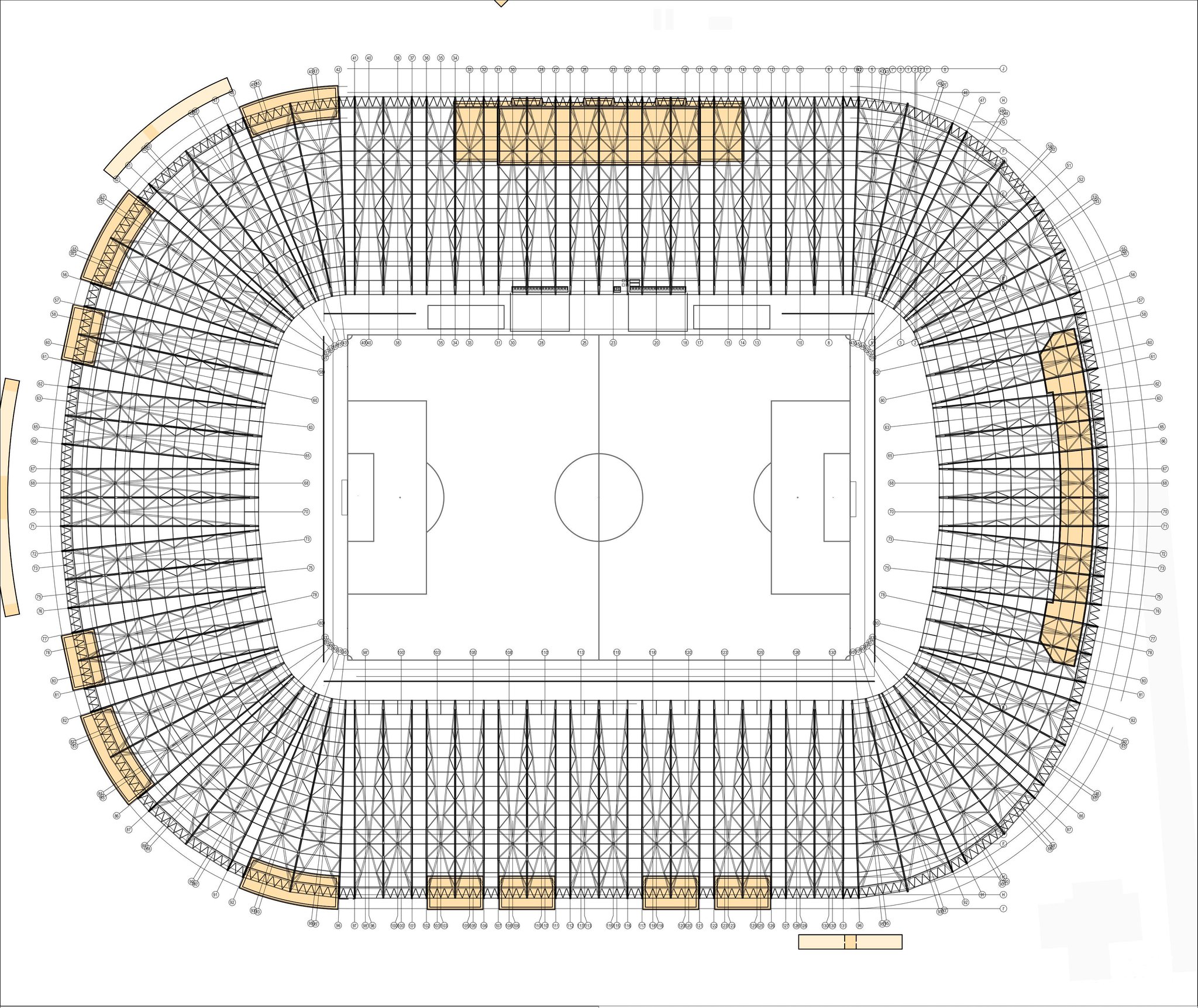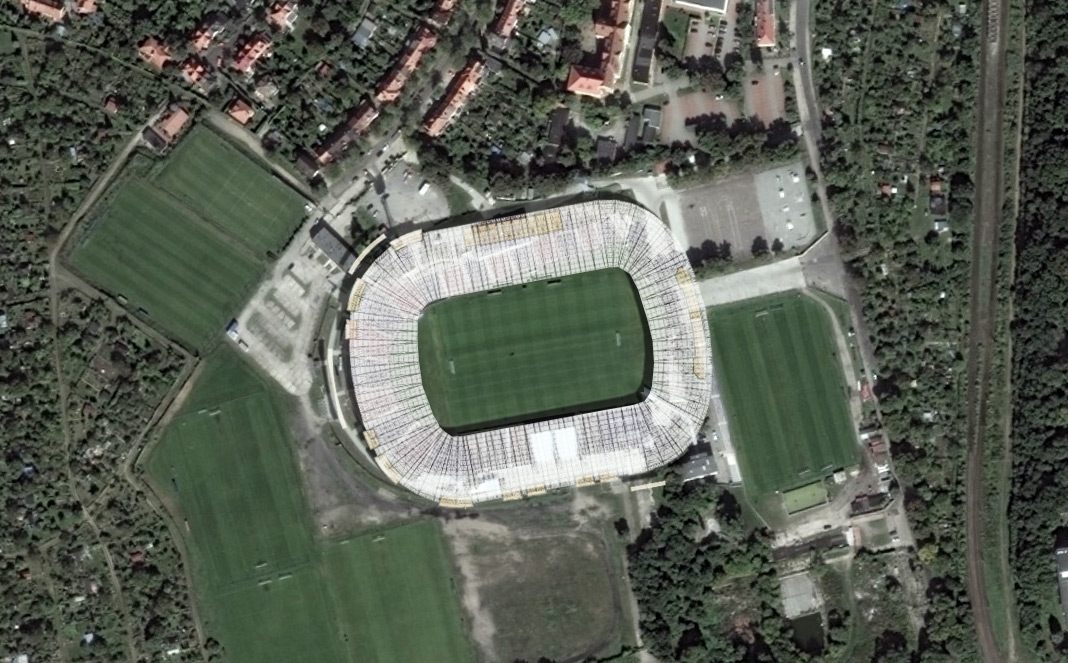 Can Stettin handle such investment?
Even with the lower capacity estimate of 22,000, the stadium would become Poland's largest sports build in upcoming years. With 17,814 seats the price tag was cautiously put at PLN 148.5 million ($37.7m). Now the city hopes to remain within 180 million ($45.7m), but it seems optimistic.
Host team Pogon Stettin agreed to finance design work, but the club balances to stay out of the red and cannot contribute to the building process itself. This leaves municipal authorities with footing the bill, one that will be a massive burden on local budget.
Stettin is applying to the Polish Sports and Tourism Ministry to receive subsidies, but it's been years now since the ministry supported any large project like this. Following Euro 2012, the ministry's priorities shifted from large stadiums to amateur sports and training centres. The European Union also cut grants for sports infrastructure in Poland after the country bounced from one of the worst to one of the best in terms of modern stadiums.