New design: The best stadium across northern Australia?
source: StadiumDB.com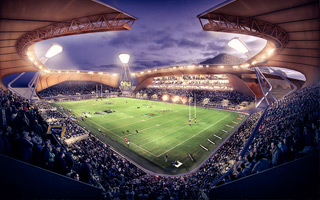 Significant portion of the budget is already earmarked, but this project still requires campaigning to convince taxpayers it's actually needed. Modern rectangular stadium has been hovering over Townsville for many months now.
Usually when we cover Australia, it's either Sydney, Melbourne of Perth. Meanwhile for many months debate has been ongoing regarding the new 25,000-seat stadium for Townsville. With population of 180,000 it's the largest city throughout Australia's northern coast and might become a hub for entertainment and sports with this development.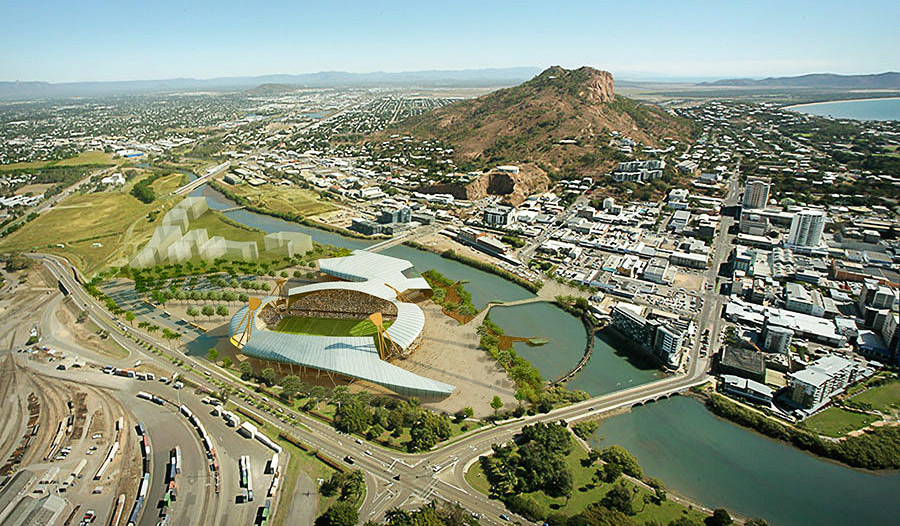 Proposed new stadium in Townsville would serve as the main sports event venue for the entire North Queensland, thus its temporary name. The building should boost Townsville profile in professional sports, providing great facilities for football and rugby. In practice crucial tenancy would be held by rugby side Cowboys.
The building would be placed on largely abandoned industrial site at Monkey Island, just south of the city's strict centre. It would be connected with more populated west bank of Ross Creek with three existing bridges and a new pedestrian bridge.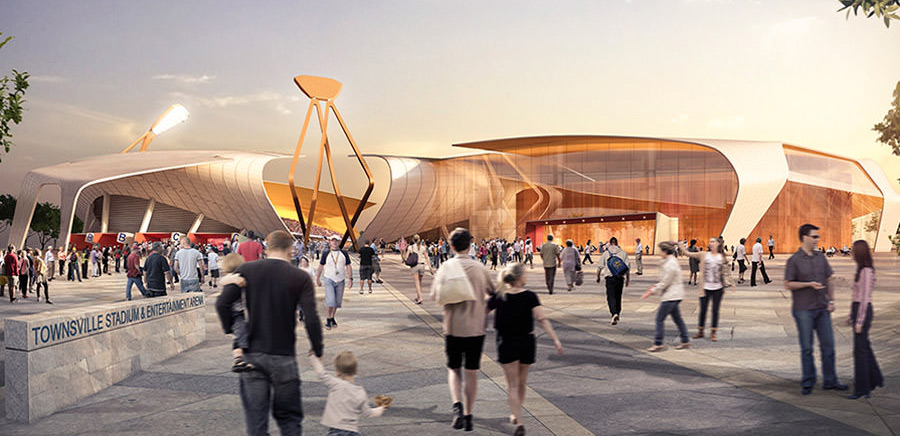 Financed largely (or entirely) publicly, the 25,000-capacity stadium already has A$100 million pledged by the Queensland state authorities. However, to deliver the building, no less than A$250 million is required. Additional funds would be required if a large indoor hall was to be added, offering over 5,000 seats indoors for other entertainment events.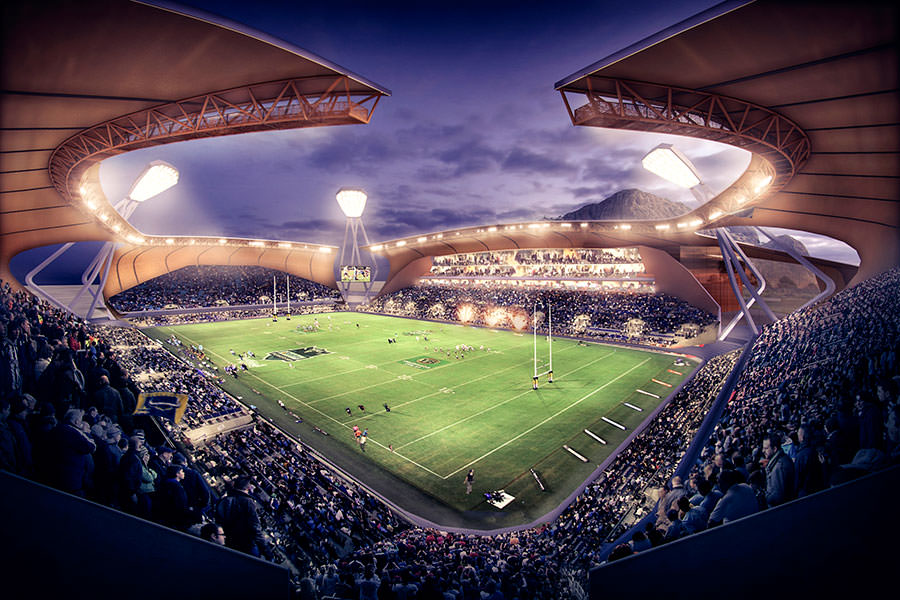 Currently campaign promoting the stadium is ongoing, because without support from the local community it might not move forward. Various advantage of the scheme are underlined, like 1,300 construction jobs and no less than 50 long-term jobs once it's delivered. Significant growth of the city's entertainment market and thus the economy is also a major listed advantage.
Yet skepticism still seems significant. Particularly because the stadium would primarily offer revenue boost to the Cowboys, who threatened to consider relocation as their current ground is well below expectations…