New design: New enclosure for the Zebras
source: StadiumDB.com; author: michał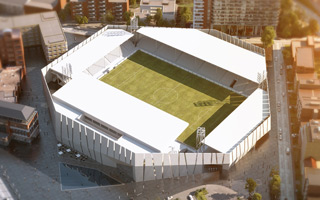 You know this stadium very well, it was the most unique venue of Euro 2000. But in this form we're showing it for the first time, a year before reconstruction begins.
Formally these renderings haven't been presented to this day, they've leaked accidentally due to misunderstanding between Charleroi city hall and the French Atelier Ferret. The architects celebrated their Stade du Pay de Charleroi design contract by posting renderings online, while the city wanted to withhold them until official presentation on June 7.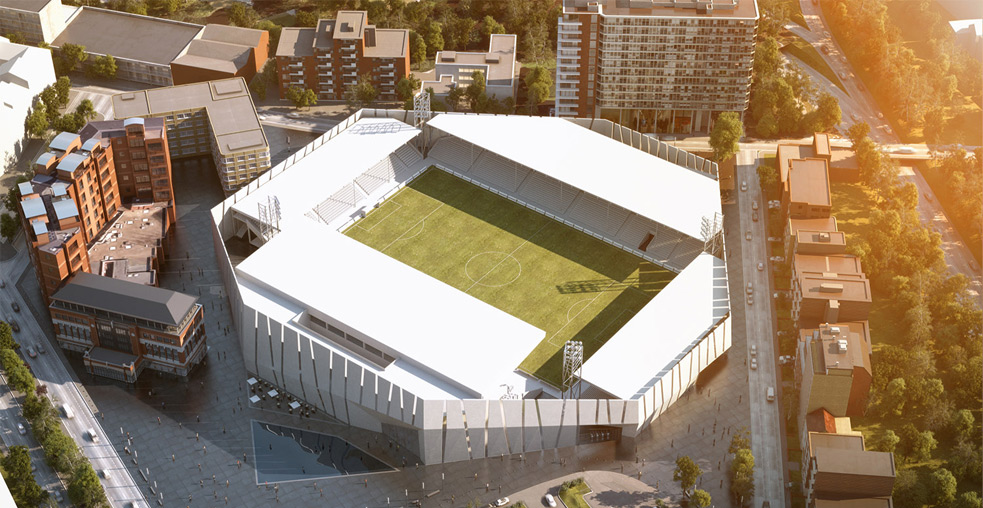 But it's official now and perhaps makes the official presentation even more anticipated as we're curious of the project's details. All we have now is general information and not many specifics.
First and most importantly: the stadium won't grow. And that's not surprising after it's already been downsized twice in recent years, seeing capacity drop from 29,981 in 2000 to current 14,000. With limited ticket demand, there's no reason for the future redevelopment to include expansion.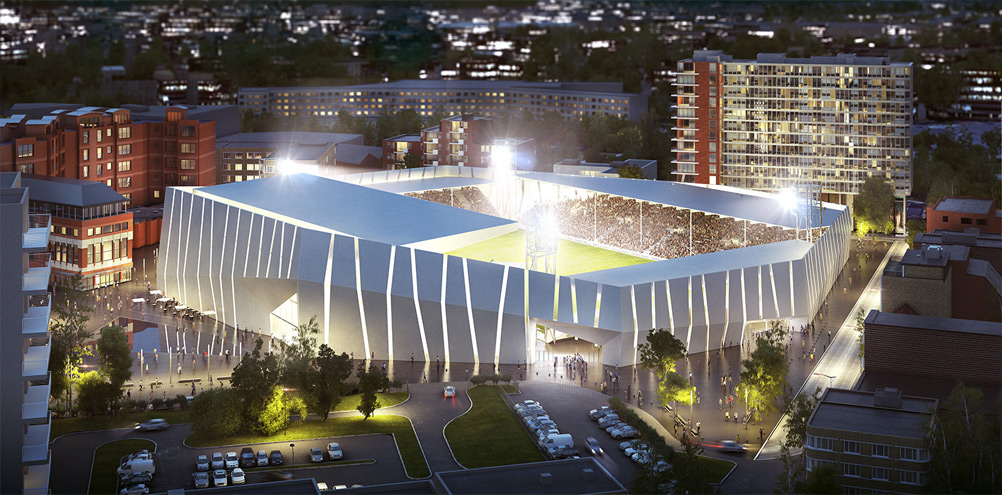 Also the roof won't change. It may have pillars obstructing views, but it's only been in place for two years now and offers proper cover to fans, while being less intrusive to residents of housing nearby. Another form of protection for the community around Stade du Pays de Charleroi will be its new outer cladding.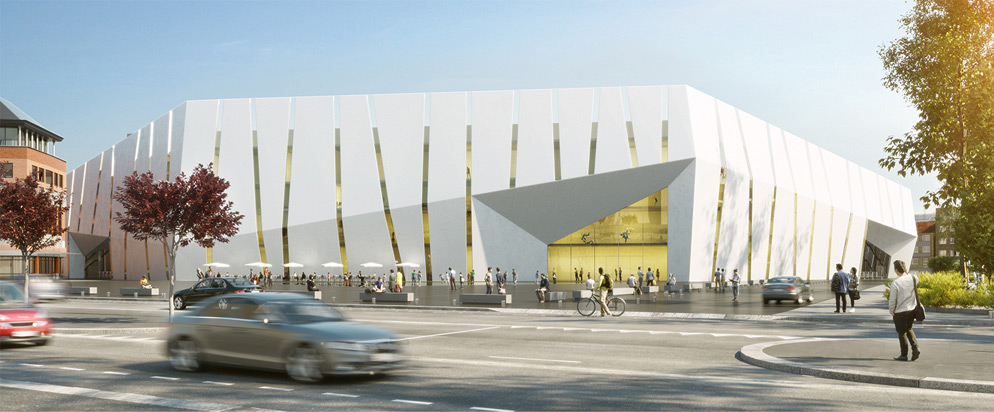 The stadium will be wrapped in octagonal facades. On the one hand, new outer form will protect local residents from excessive noise and light pollution during games. On the other hand, it will offer a modern appearance and will provide reinvented crowd management within and around the stadium. Not without merit, the striped façade can be associated with club nickname: the Zebras.
Works should last 2 years as they will be phased not to impede regular football use. Four stages will see each stand revamped individually. Beginning is planned for June 2017. Total investment should be within €12 million ($13.4m), with own resources comprising €5 million.