Poland: High cost of pyrotechnics and vandalism at Narodowy
source: StadiumDB.com / TVNWarszawa.pl; author: michał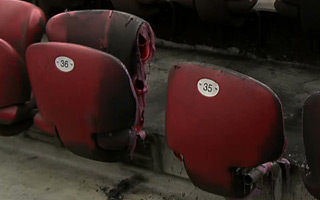 Polish Cup Final saw remarkable choreographies in the stands, but also hooliganism. Now The stadium operator revealed costs of cleaning and repairs. It's almost $80,000.
PL.2012+, the company operating PGE Narodowy, confirmed the final bill for damages created during Polish Cup Final game on May 2. While the match was decorated with impressive choreographies by both Legia and Lech supporters, the amount of pyrotechnics use proved to have a high toll on stadium equipment.
The complete bill which will be handed over to Polish FA (PZPN) is PLN 300,000 ($77,000 or €68,000). Most of the cost was generated by excessive use of pyrotechnics by supporters of Legia and Lech.
As the game opened, fans of Legia lit so many smoke bombs that significant parts of their south end was left smeared with black dust. Getting it off was a major factor for the cleaning bill to reach PLN 100,000. Smoke generated by the bombs and flares caused all air-conditioning filters to clog up, forcing replacement of 1,500 filters.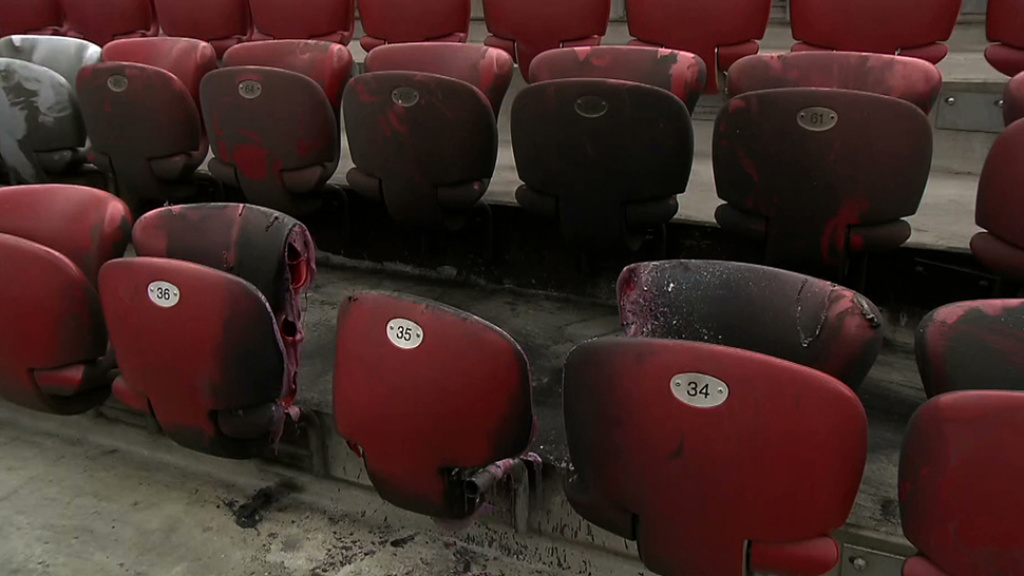 © TVN Warszawa
Dozens of seats were partly or completely melted from the heat and had to be replaced, just like sections of cables at the stadium. Altogether some 600 seats had to be replaced (317 on Legia's side, 217 on Lech's), though only 60 are unusable entirely.
Also, there were signs of vandalism as some seats were demolished, one access gate requires repair and toilets also suffered from hooliganism.
Following the game PZPN fined both clubs with immense amounts of money. Lech received a PLN 250,000, highest recorded in Poland, for their hooligans persistent attacks on Legia goalkeeper with flares. Additionally, Lech will not be allowed to have their fans present at any Polish Cup game next season, home or away. The Warsaw-based rivals have to pay PLN 100,000. It's very likely that both teams will now have to share the bill for stadium damages, too.