Paris: Euro 2016 safety fears after cup final
source: StadiumDB.com; author: michał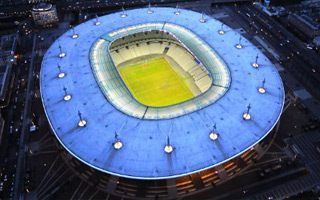 It's supposed to be the safest stadium on earth when Euro 2016 kicks off in less than 3 weeks. But Saturday's French Cup final showed some issues remain, raising new doubts.
As Euro 2016 kicks off (June 10) at Stade de France, this stadium is expected to be the single safest one around the world until UEFA tournament comes to a close also here, in Saint Denis.
To provide a safe environment for all spectators the stadium and its perimeter are now divided into three safety rings, not two. First one is the newly-erected 2.4m fence around the stadium (marked red below), allowing entrance with only 4 gates in strategic points. Second zone is the existing stadium fence and the stadium itself is the third zone.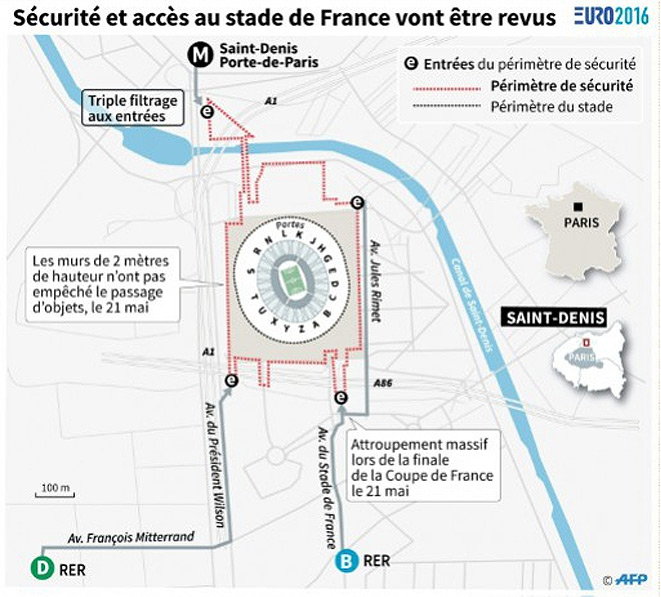 Entering each of these three zones spectators will be checked by security personnel. They will also be closely monitored by a much upgraded CCTV system in and around the venue.
The notorious Classic
So far the new safety measures were tested seven times. First six attempts went very well, but that streak ended on Saturday, when domestic football fans trialed the proposed solutions. French Cup final saw the clash of archrivals PSG and Olympique Marseille, raising the bar for organizers.
Unfortunately, issues were noted from the very approach to the first safety zone. Cases of problematic crowd congestion and even a surge of fans through the gates happened as safety personnel seemed overwhelmed.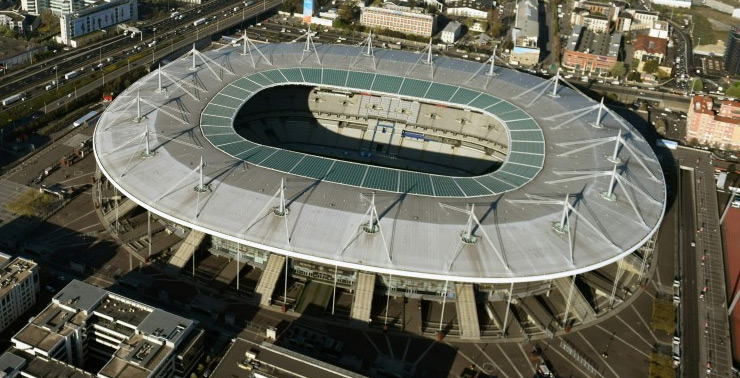 Additional doubts over the strategy were raised as it turned out that three safety checks didn't stop fans from carrying pyrotechnics into the stadium, as well as other prohibited items (like PVC pipes or motorcycle helmets).
Actual threat or only panic?
Following the November terrorist attacks it's only natural that French media are concerned over the level of safety that can be provided, especially that 100% is simply beyond reach.
That said, we ourselves counted over 120 articles in French regarding the events of Saturday and some provide poor analysis, while serve their readers disturbing images of seats set on fire inside the ground, in the Olympique sections.
In terms of facts the game was hardly a failure as 80,000 fans watched the game and left peacefully. There were 27 arrests, but only 8 of them happened within or directly around the stadium, majority took place well after the game.
It's reassuring to see that authorities including the minister of interior are already evaluating the Saturday game. Also, games during Euro 2016 will see much more personnel deployed on site. Number of stewards/security guards should rise from 1,000 to 1,300, while police/gendarmerie there should be roughly 1,000 officers at and around the stadium, compared to 550 on Saturday.