New stadium: Latest home for the Ghanaian Black Stars
source: StadiumDB.com; author: michał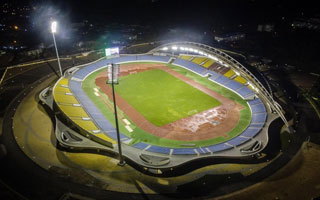 If it was built in Ghana, you don't have to guess who built it: the Chinese. And though it's as Chinese as it gets, residents of Cape Coast surely won't mind as long as it's the country's most modern stadium.
Our latest addition to StadiumDB comes from Ghana and is the largest sports project carried out in the country since they last hosted the Cup of Nations in 2008. Just like the stadia built then, this one was too financed, designed and delivered by China. The Chinese government contributed roughly $30 million, while the Ghanaian counterparts submitted $3.35m.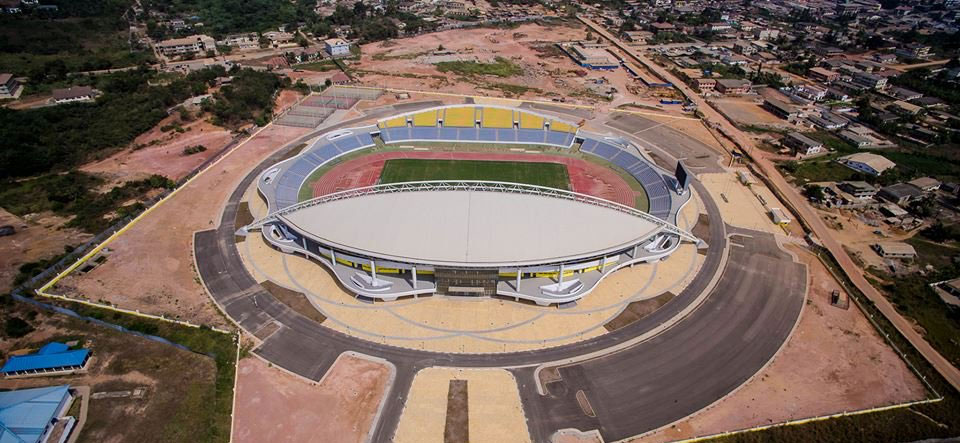 Site clearing began in 2012, once the grant was secured. Actual construction started in Feb 2012 and was due to end in April of 2015. However, the stadium experienced delays and wasn't structurally ready before Jan 2016, while official opening was postponed several time to as late as May 2016.
Exactly on May 3 Ghana's president John Dramani Mahama and Chinese ambassador Sun Baohong both opened the venue and then enjoyed a game of both countries' youth national teams. Ghana's famous Black Stars will also come here at least once this year, celebrating the most modern Ghanaian stadium. With 15,000 seats it's not the largest, but still deserves the planned fixture. Week-to-week use will be provided by local club Ebusua Dwarfs, who are yet to play their first game here. The team are currently in the Premier League, but are on the path to relegation.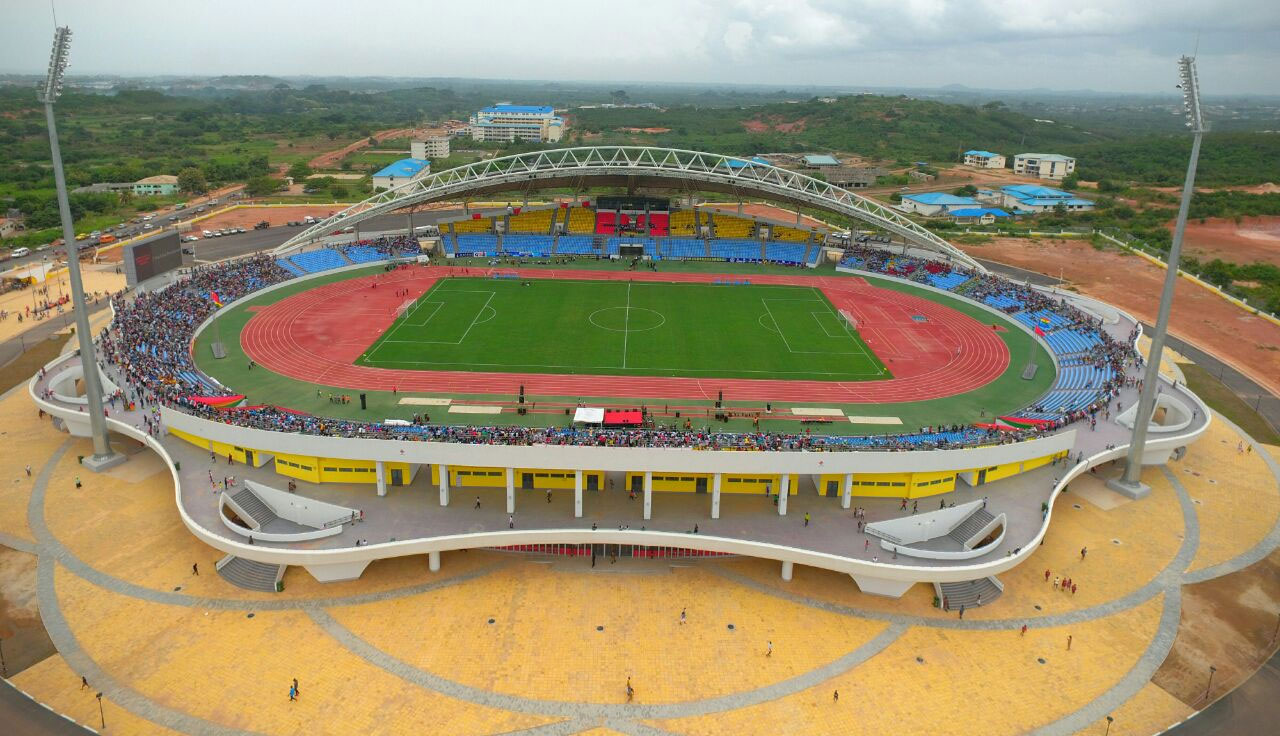 Built with the distinctive Chinese approach to aesthetics and use, the stadium combines both highest-standard athletic infrastructure and football facilities. Fans are seated in single-tiered stands of 12 rows throughout the field and 30 rows on west/east sides. Due to the 8-lane running track and additional facilities, sightlines for football are compromised.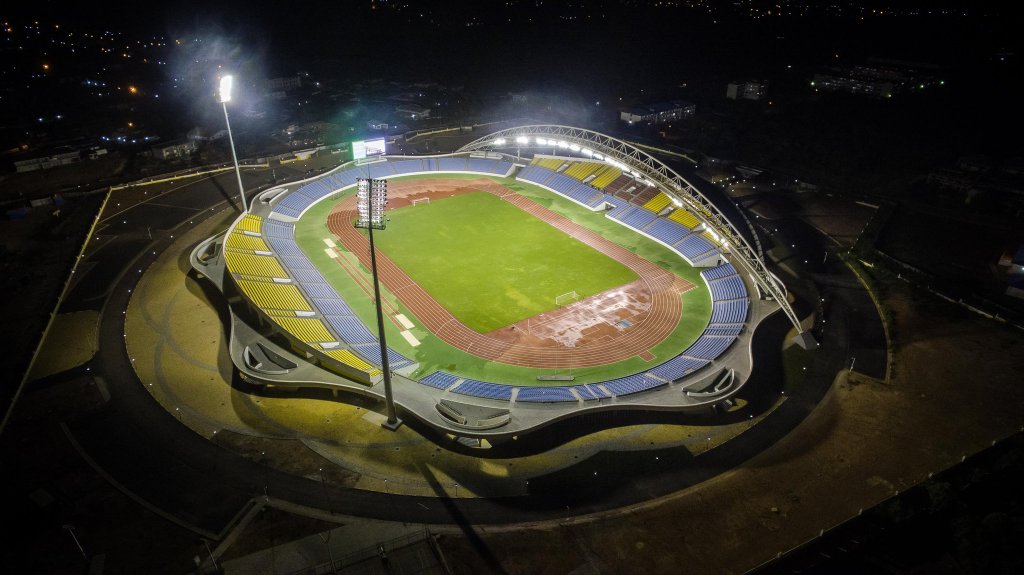 The western grandstand offers impressive roof supported by a steel arch. It also holds floodlights along the west side, while the east side has two tall masts to provide lighting. The most distinctive part of the stadium, though, is its concrete promenade surrounding the stands.
This raised platform has the shape of a 10-arm star under which numerous facilities are placed, including indoor training halls and 21 hostel rooms for sportsmen. Additional amenities north of the stadium include outdoor basketball, volleyball and tennis courts.