New stadium and design: The present and future of Accrington Stanley
source: StadiumDB.com; author: michał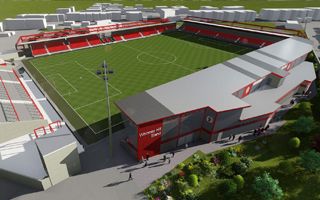 They call themselves "the club that wouldn't die" and the latest plan to add a new stand is great proof that they aren't planning on giving up any time soon!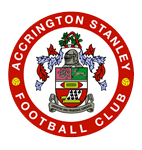 Established in 1891, Accrington Stanley (initially Stanley Villa) held their games at Peel Park until 1962. Then the club went bust spectacularly and was reborn in 1968, acquiring the current stadium in northern Accrington. Now, years later, they're in the Football League system again, but their home is among League Two's smallest.
Its original name is Crown Ground and no, it's got nothing to do with the British Crown directly. It's owed to the Crown Pub, also owned by Accrington Stanley. Formal names over the years have changed a lot, in this century beginning with Interlink Express and Fraser Eagle as sponsors, then moving to Wham, the current one.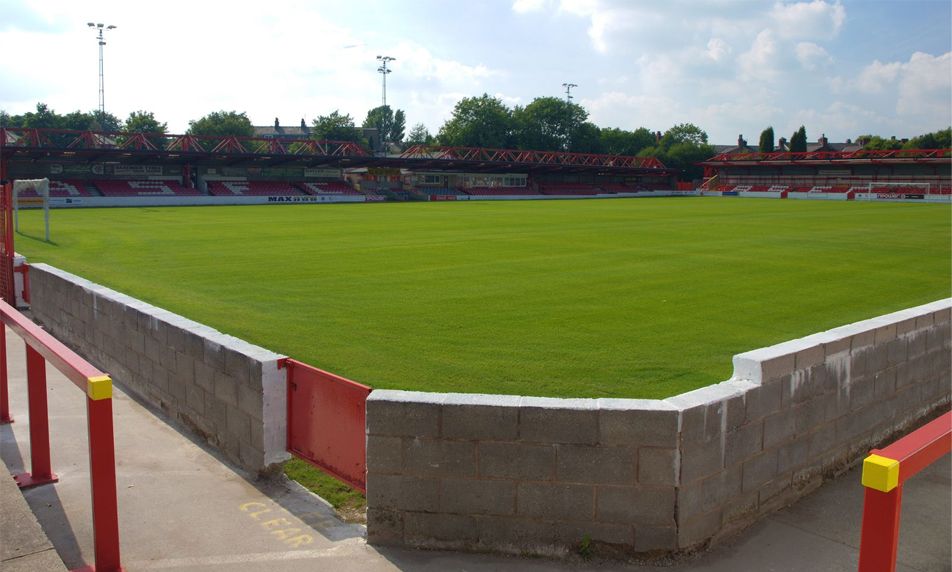 © Claire Hunter
Opened with very modest stands of just three rows on three sides of the field (only the south side had two larger terraces), the stadium continues to be among the smallish stadia to host the Football League.
The two southern stands exist independently to this day, even though they're covered by a shared roof. You can notice that they're not parallel, even if well conjoined during post-1990's reforms. Officially they're named Jack Barrett Memorial Stand (east) and John Smiths Stand (west).
The west end, commonly known as Clayton End, is occupied by the Stanley Ultras, most vocal fans. It's the most recently covered stand, also equipped with seats in lower rows as an attempt to meet League Two criteria.
Opposite end of the stadium is taken by the Coppice End, the only entirely uncovered terrace. It's also the tallest stand by row count, usually entirely dedicated to away supporters. However, partly due to weather, travelling fans are also welcome in part of the southern main grandstand.
Finally, north side is taken by the last stand to have only three rows. The Whinney Hill Terrace is the smallest one, especially after addition of seats and simple roof.
Plans for the future
Commissioned by Accrington Stanley and delivered by FWP Group, the concept of Crown Ground's expansion includes a brand new north side, the Whinney Hill Terrace. Old landfill with just 3 rows will be replaced by a steel structure with 1,500 covered seats.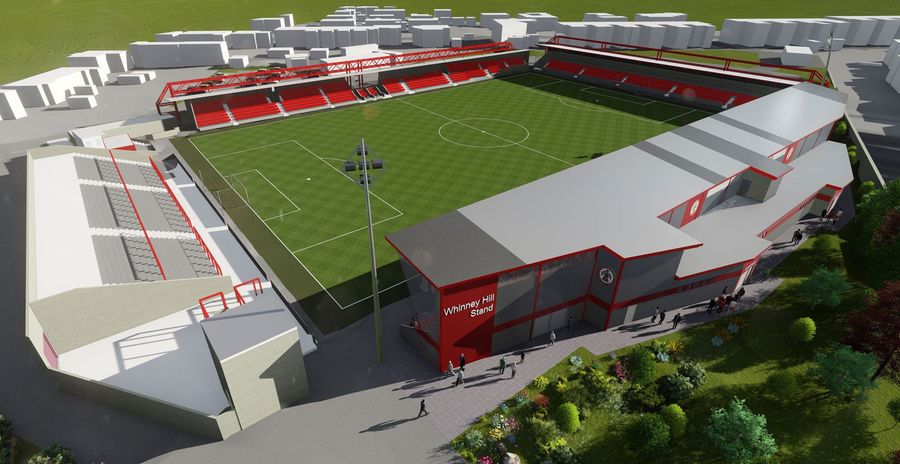 © FWP Group
This means capacity should stay very close to the current one of 5,000+ The commercial potential is a different story, though. The new stand will have extensive facilities for spectators and will also allow for easy addition of corporate boxes if the club needs and can afford them.
Latest news from March suggest the plan is about to go into force. Accrington Stanley agreed further 50-year lease with the Hyndburn Council, submitting their expansion plans for evaluation.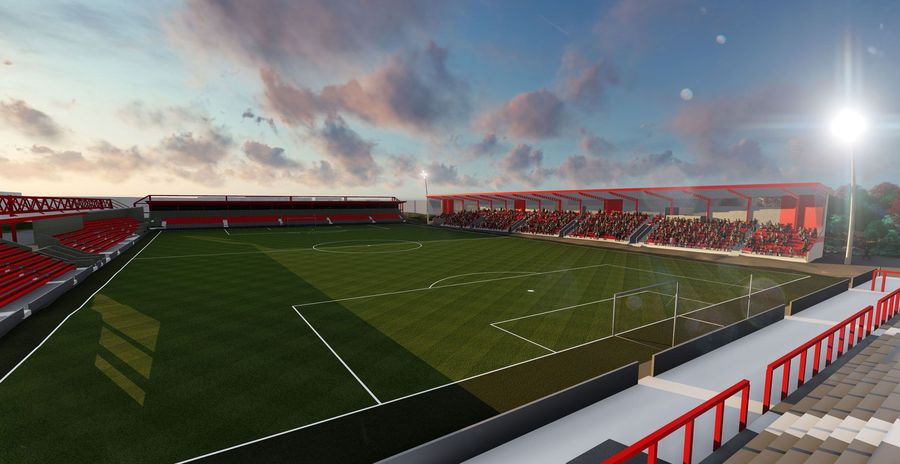 © FWP Group