New design: Another Slovak stadium starts today
source: StadiumDB.com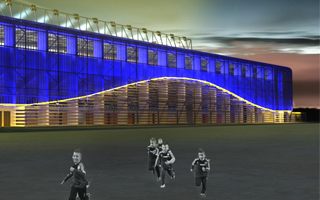 After successful farewell game the old ground in Dunajska Streda will gradually get demolished. One by one, four new stands will replace it, holding 13,000 people and meeting highest criteria.
In recent years supporters of FC DAC were fed numerous renderings and promises of a new stadium. Their patience is now rewarded as on Saturday a sell-out crowd of 4,200 watched the team play its last game at home, winning and advancing to fifth place in Slovakia. After the final whistle fans didn't leave the stadium, instead bidding their farewell to it.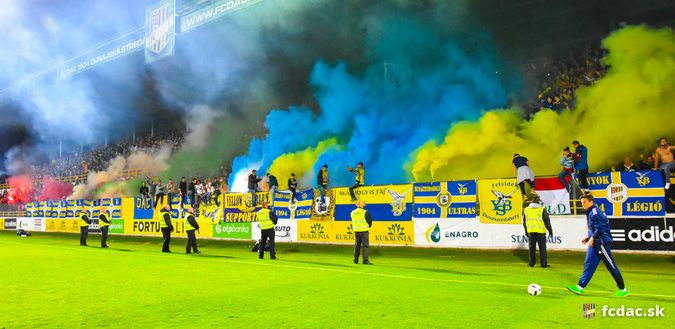 Today formally the demolition begins. First the west stand, then the north end in about a month. By late May construction works will be ongoing in order to deliver first two grandstand with 6,748 seats by September. The time frame is extremely tight, but if met it will allow DAC to play their 2016/17 campaign at home, spending just a few first weekends on the road.
One major shift is the field's relocation. By August it will rotate 90 degrees, which means that the north stand with 4,106 seats will be along the side instead of being behind the goal. Smaller eastern end will hold 2,642 people.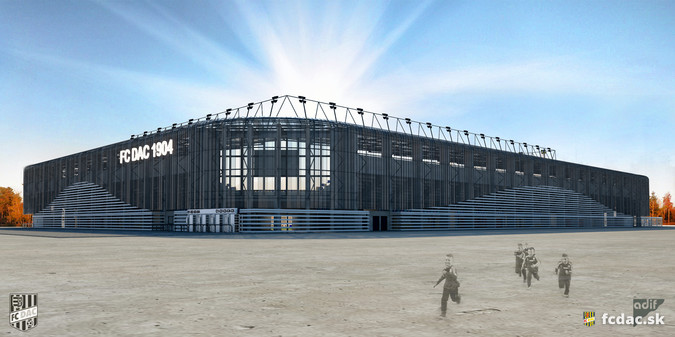 Then work will move to the south. Here the new main grandstand will be created. With club offices, player and media facilities, restaurant, hospitality zone, museum and megastore it will become the largest part of the new stadium. With facilities incorporated into the stand, meeting UEFA Category 4 requirements will not be a problem.
Complete reconstruction should end in 2018, when the final western end will join three previous stands. As an enclosed arena the stadium will hold 13,000 people. The club hasn't released the budget yet, but it was previously estimated to be app. €12.5 million.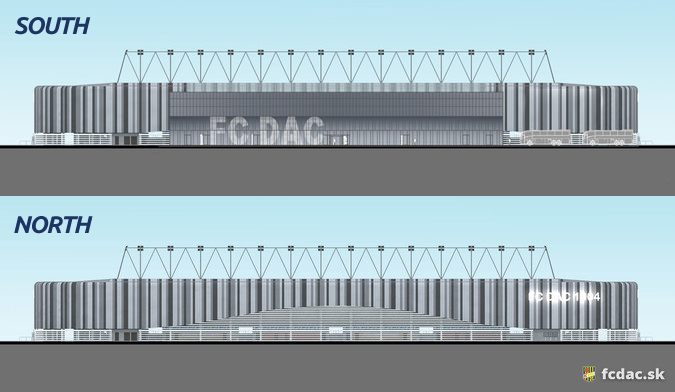 The newest concept of the stadium in Dunajska Streda was commissioned by FC DAC and delivered, like all previous ones, by local architectural office Adif. Instead of four independent stands, the stadium will create an entirely enclosed bowl, even if corner sections will be very scarce (leaving room for giant screens).
Aesthetically the stadium will be based on contrast. Just like club colours of FC DAC (yellow and blue) represent one of nature's strongest contrasts, so will the façade. Horizontal panels will clash with vertical ones, creating a vibrant appearance.