England: Luton Town's stadium with a hat
source: StadiumDB.com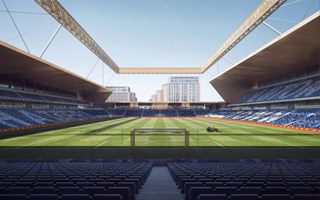 New renderings are here and public consultation will soon begin. Later Luton Town will seek planning permission and proceed with their 17,500-capacity stadium at Power Court.
Earlier in April Luton Town FC released updated renderings of their planned stadium in Power Court, at the heart of Luton. These, along with an actual model of the stadiums, have since been available for public viewing and will soon be subject to official public consultation.
This process should be launched in May and is legally required to last at least 8 weeks. This means LTFC will be able to submit their planning application this summer and proceed with construction possibly in 2018.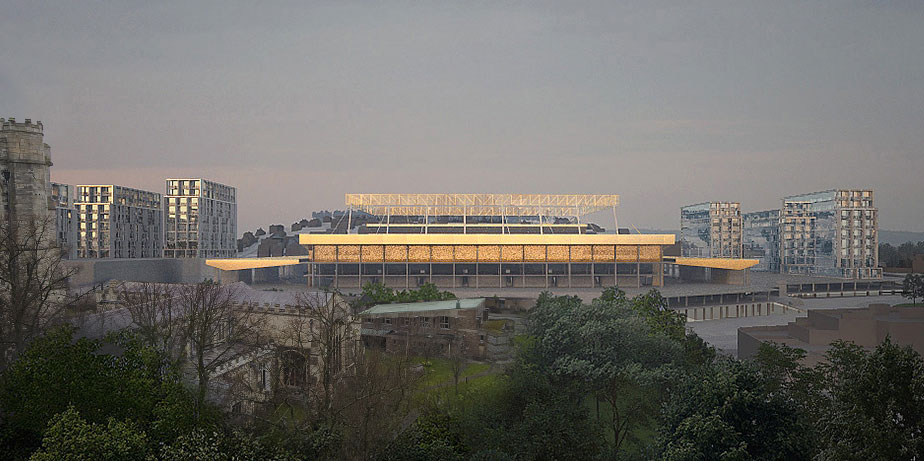 The revealed renderings tell us much more of the stadium's design. Created by And Architects, this won't be another 'identikit stadium' like many across the UK. It' a bold proposal with sharp orange (gold, copper?) façades and blue seats, both combined representing the club's colours.
And the most crucial symbol of The Hatters, as LTFC are known, is of course the "hat". In this case it will be a large steel frame hovering above the stands, providing support for floodlights and becoming the defining aesthetic accent.
With 17,500 seats, the stadium will be a major boost for Luton Town. Comparison with current Kenilworth Road isn't only a capacity one (now just over 10,000), but revenue-stream most of all. With far greater corporate areas, the new stadium will help improve the club's position.