Paris: Another blow for national rugby stadium?
source: StadiumDB.com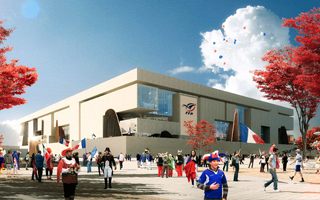 The French Tribunal of Auditors gave a negative opinion regarding the idea of second national stadium within Paris. It would damage Stade de France's position, though initiators aren't moved by that argument.
On Monday the national Court of Auditors (Cour de Comptes) released its negative review of the proposed Ris-Orangis national rugby stadium. According to the court, relocation of the national rugby team would cost the French government at least €23.3 million annually. This is how much money the state would have to pay in compensation to current Stade de France operator every year until 2025.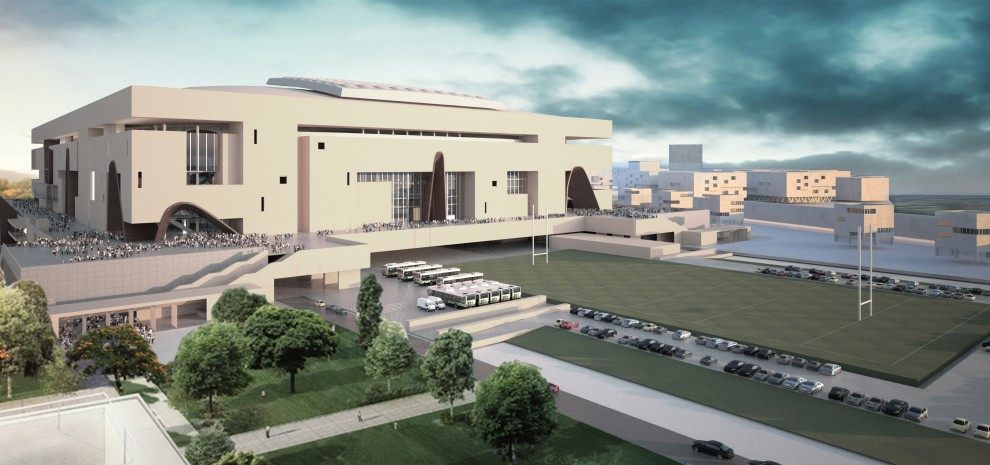 The unbelievable amount is derived from the crucial tenancy French Rugby Federation (FFR) has at Stade de France. If they move to a new purpose-built stadium, not only will SdF lose a key tenant, it will also gain a much more modern competition for large scale events. The planned national rugby stadium is planned with retractable roof and sliding field, which makes it very flexible for non-sporting events.
But while taxpayers might be worried, current FFR officials aren't moved by the threat of public compensations. Their relationship with Stade de France has been very strained for years and playing there is simply not economically viable under current terms.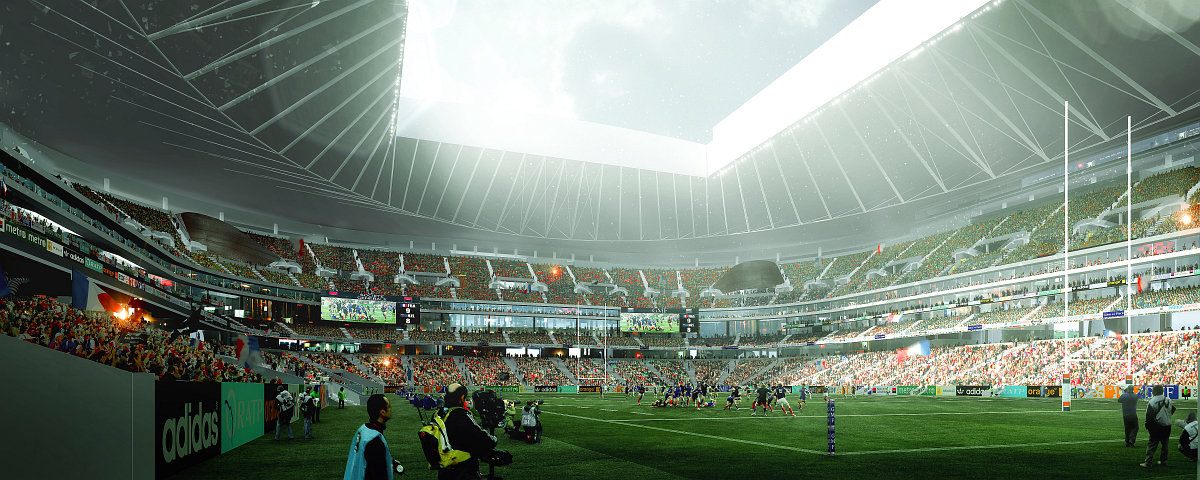 That's why Serge Blanco, FFR vice-president running the stadium project, claims the Court of Auditors can only give recommendations, not keep FFR bound to playing at Stade de France. However, not everyone at the FFR is convinced that putting forward €200 million for a new stadium (and taking additional €400 million in loans) is the best idea.
That's why upcoming 2016 elections at the federation may bring a shift in long-term strategy. Current contract with Stade de France runs out in 2017, which gives some time for potential negotiations of new, more fitting lease conditions.
Already well behind schedule
The plan of relocation was launched back in 2009 and final design of the 82,000-capacity giant was revealed in 2013. Should everything go along the plan presented at that time, we would already be awaiting opening of the building in 2017.
However, after several setbacks the project will at best see groundbreaking in 2017 and completion is scheduled for 2021.