New construction: Orlando City Stadium
source: StadiumDB.com; author: michał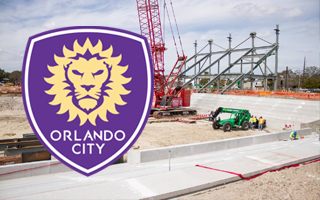 When a team fills 60,000 seats for season opening, you have to ask: won't a 25,500-capacity stadium be too small for them?
Just a couple hours ago Orlando City opened their second MLS season at Citrus Bowl, their temporary home. And again they managed to fill it to capacity, attracting 60,147 fans. Promising an exciting season, the team managed to draw 2:2 against Real Salt Lake, with goals scored by Orlando in 94th and 95th minute!
While crowds close to 60,000 surely won't be a regular occurrence, in 2015 Orlando City was the second largest team by attendance, drawing 32,847 people on average! That's when you understand why the team decided to enlarge their new stadium before it even got well under construction.
Still, with capacity now projected at 25,500, it might still not accommodate all those willing to come. That's a rare issue in the football world, not being able to cope with huge demand. But facilities being built along Church Street in Orlando will surely make City proud and prosperous. Thanks to Orlando City's help, from today onwards we will be able to give you updates from the construction site of their new home.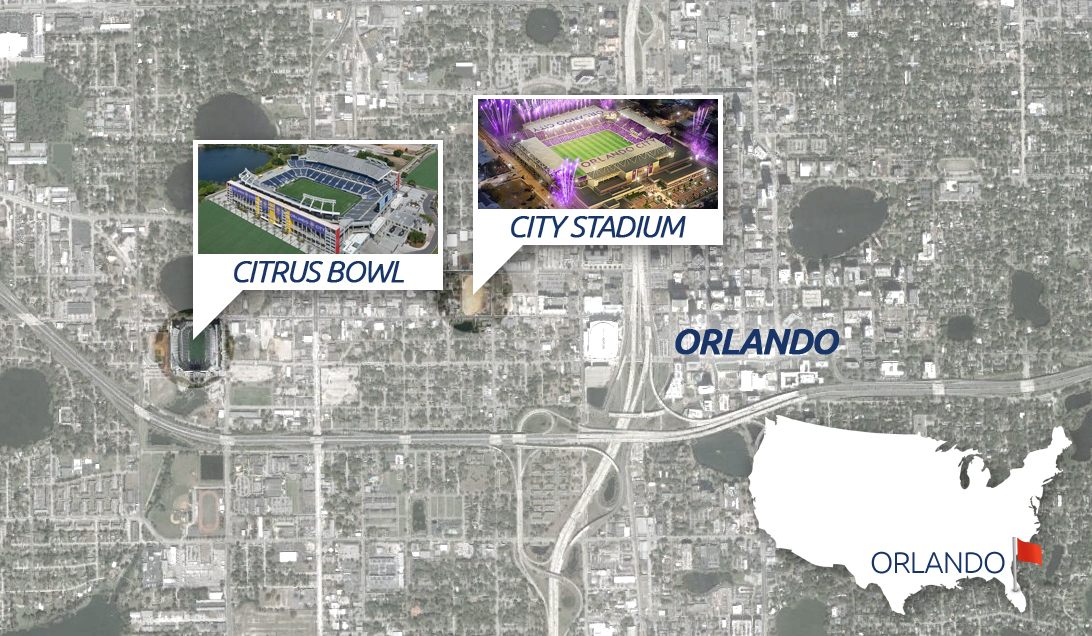 The project's story
First plans for a stadium west of downtown Orlando date back to 2012, though the final concept was presented in 2014, after financial situation became clear. Despite initial hopes there was no public contribution other than the land (eventually agreed to be sold to City), so the stadium was to be covered entirely by Orlando City ownership and partners.
This resulted in a simple and traditional shape, though not without distinctive elements supporting the club's identity. With three large stands and open south end the building would hold 19,000, roughly a third of nearby Citrus Bowl, where Orlando City began playing when joining MLS in 2015. However, seeing the ticket demand for Citrus Bowl games, the club decided to build further sections in the south, enclosing the seating bowl and bringing capacity to 25,500.
Official groundbreaking took place back on October 16, 2014, but initial works only included site clearing and excavations. The project reached foundation phase in 2015 and by 2016 stands began to grow.
© Orlando City SC
To optimize the stadium both budget- and access-wise, Populous designed first 7 rows below street level. Upper sections will be built on a simple steel skeleton. Three stands will be double-tiered, while the north end will be a large single terrace for most vivid part of the fanbase.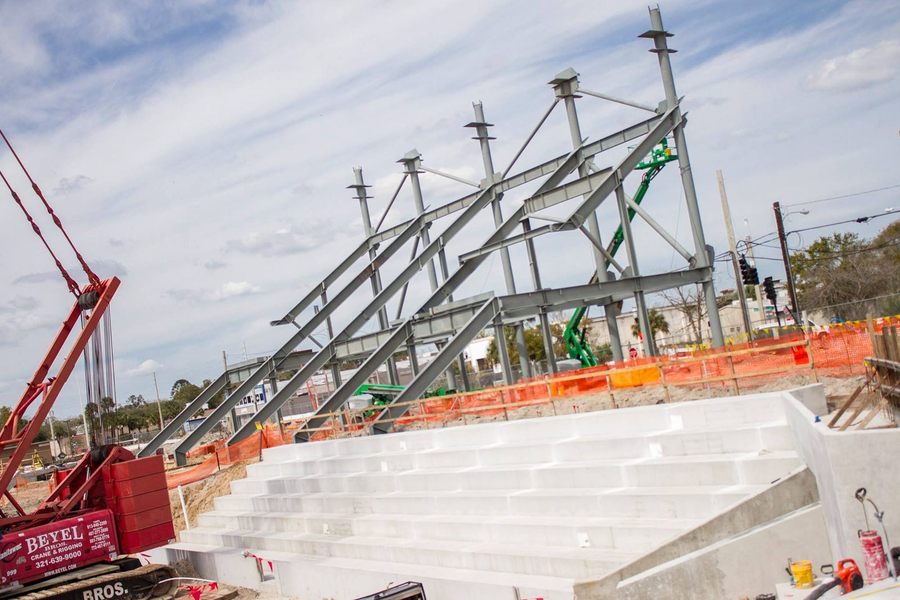 © Orlando City SC
Initial estimates suggested a price tag of $84 million for the project, though final documentation corrected the number to $110 million. This was true until the decision to build a larger venue, which in 2015 brought the budget to $155 million. Opening is scheduled for 2017, when the club will enjoy their third season in MLS.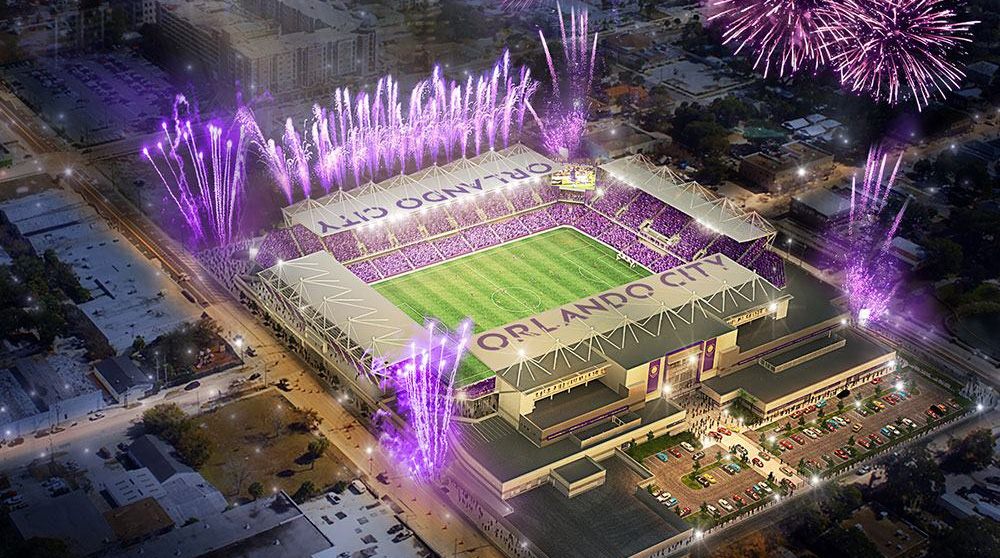 © Orlando City SC