Morocco: Two dead after game turns into riot in Casablanca
source: AFP, DPA, LeMag.ma; author: michał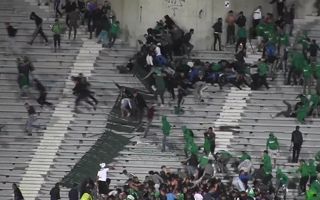 Stade Mohamed V has seen some of the most beautiful spectator experiences in the world, but yesterday it witnessed a tragedy. Two people were killed and 54 injured after Raja – Chabab Rif game.
Saturday evening at Morocco's national and most attended stadium, Stade Mohamed V, saw a much-expected victory for the hosts, Raja. Unfortunately right after the game ended, riots broke out in the east stand. Reasons for the disorder are unclear, but it soon consumed thousands of people, most of whom were trying to flee the affected areas.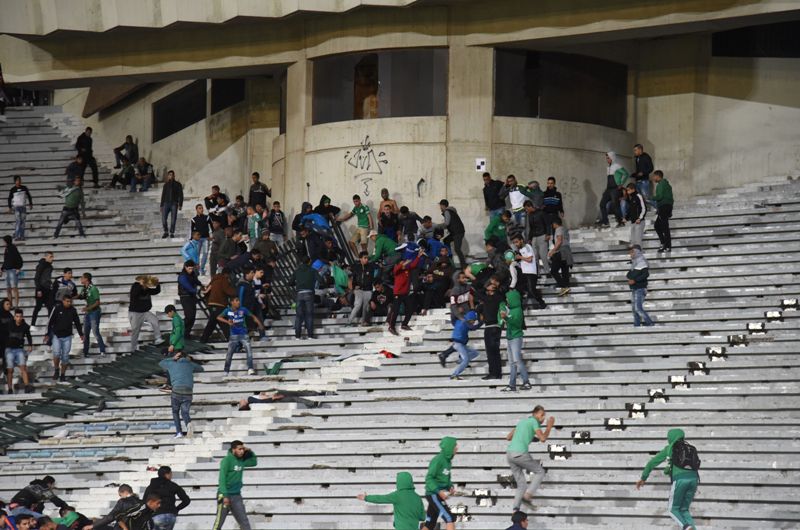 Latest reports give two casualties, one of whom was stabbed in the abdomen with a sharp object. Number of people injured is unclear, most commonly given at 54. However, some of those affected might fear being recognized as numerous arrests following the game were carried out. Late yesterday the official inquiry began into the game.
Contrary to bizarre claims by some press agencies and media outlets, violence is not common in Morrocan football. Of course it's still a prevailing threat to spectator safety, especially with very poor measures of segregation and crowd control policies.
Yesterday the two contingents of supporters were only divided by an impromptu fence and it seems there was little if any strategy by security forces to handle the situation before it became immense in scale.