Leipzig: RB confirm relocation plans
source: LVZ.de; author: michał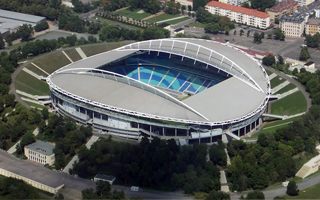 First they'd like to expand Red Bull Arena by additional 13,000 seats. But if that's not possible, there are already two sites indicated for a new 57,000+ stadium within Leipzig.
Recent revelations of Leipziger Volkszeitung have yesterday been confirmed by officials at RB Leipzig. The controversial team is on its way to the Bundesliga and plans of fanbase growth are being drawn.
RB confirmed two locations where a new 57,000 capacity stadium (with possible expansion to 80,000) might be built. Both lie along highway 14, north of the city. One near the airport, another in Neue Messe. Both sites are indicated blue on the map below, but please mind – it's only a general location, not specific sites.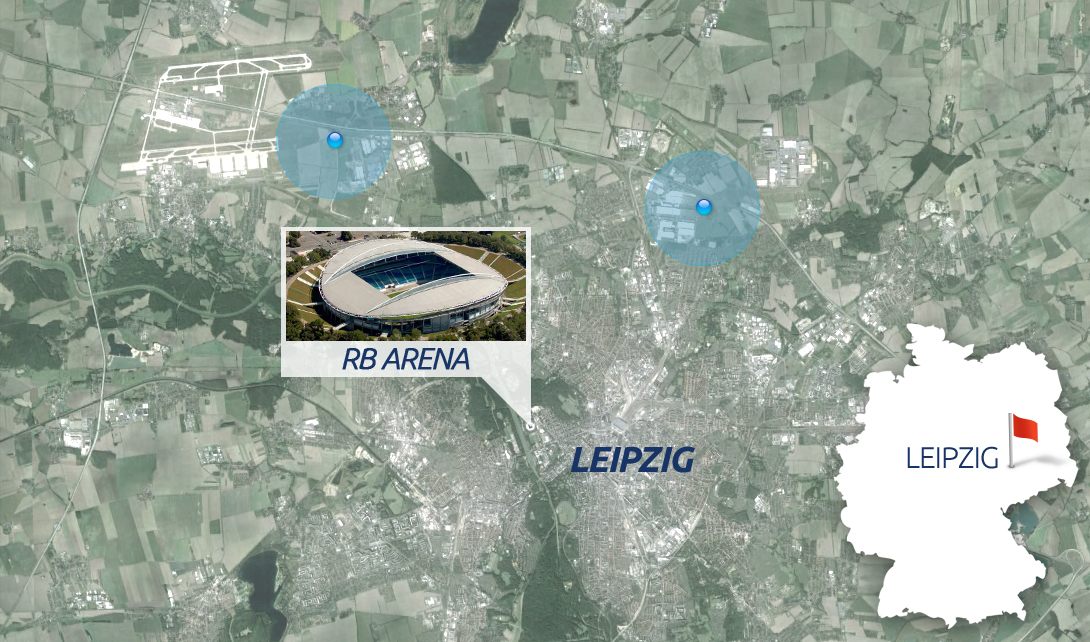 Primary requirement for such plans to be viable is of course the promotion to Bundesliga and avoiding relegation in the long run. This is when 43,000 seats at the current Red Bull Arena would likely prove insufficient.
Next step would be 57,000 and if there would be long-term demand for all tickets, expansion to 80,000 might follow. RB chief executive Oliver Mintzlaff revealed that he would personally prefer to do the 57,000 phase within the current stadium, adding 13,000 seats to the existing stands.
Structurally it's possible, but limitations on traffic for events of that scale might kill such plan. If infrastructure proves insufficient to handle crows of over 50,000, then building a new stadium might prove a viable plan sooner than later.