Denmark: Aarhus stadium up for demolition?
source: tv2oj.dk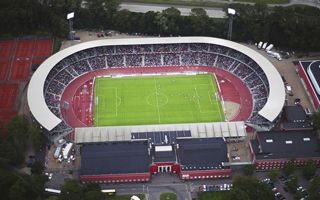 The football team don't want to continue with their current stadium. Its running track spoils the atmosphere, while capacity is just too big.
AGF chairman Jacob Nielsen and some local politicians seem to agree that the existing Ceres Park is unfit for long-term football use in the future. The stadium is drafty due to the distance between field and running track.
This of course isn't the only argument, but only a symptom of what the running track represents. Mainly long distance between fans and the field, which may be among the factors for it not being packed during league games. With 20,000+ capacity the average crowds are at around 10,400.
That's why Nielsen proposes a football-only stadium that would be able to hold 15,000. He pledged the club's engagement in a new stadium scheme if there is political support for such a move.