Belgrade: National stadium to be built in Zemun
source: StadiumDB.com; author: michał
Capacity of the planned stadium in Belgrade will still be 50,000. But its location has changed to Zemun, the north-western district of Serbia's capital city.
After prolonged wait we now know where the new national stadium of Serbia will be built. Despite previous statements suggesting Novi Beograd and Zeleznik, the building will grow in Zemun, north-west of the city centre. The location is just 1.5km from the highway to Croatia and less than 10km away from Belgrade's international airport.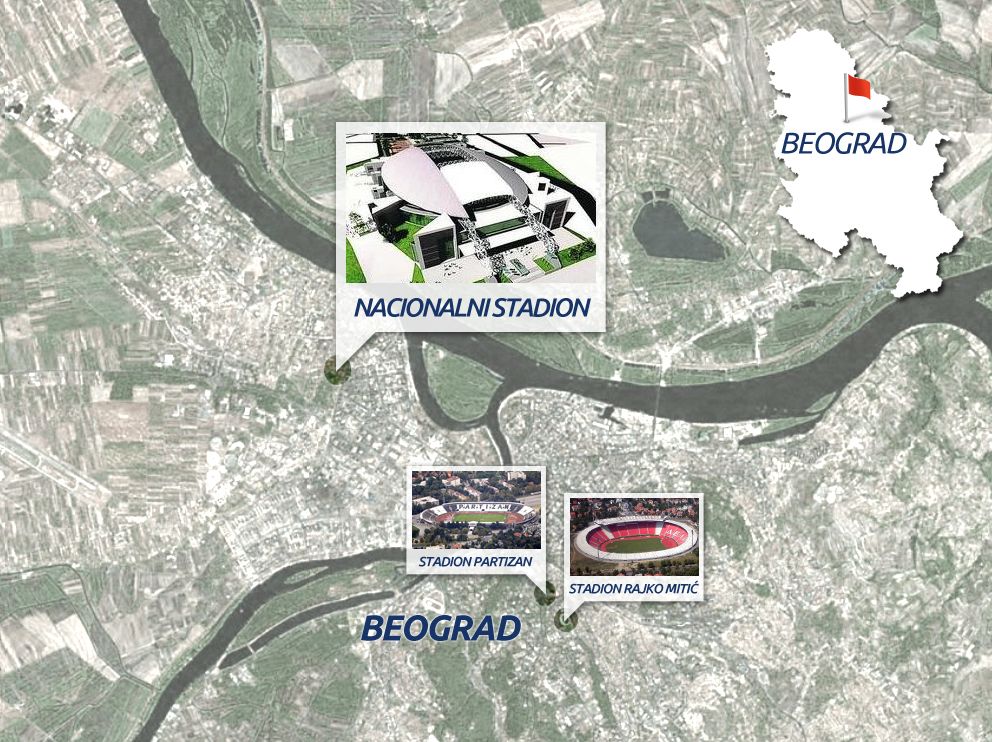 What's unique in this idea is that both the stadium and vast commercial/residential/hotel complex will be built on the east-west axis, covering a large ditch. The ditch, called Laudenov Sanec, is 1500m long and 100-200m wide.
Secondary uses will be built on the west side, while the stadium is planned on the east end. Due to the ditch being 25m deep, the stadium will only rise 10m from the ground. It's a very modest height, regarding overall capacity of 50,000 seats. Joining the stadium will be a 3-, maybe 4-level underground parking site.
The project is undergoing initial evaluation and is stated to await planning permission in 6-10 months. While the whole complex will be phased, we shouldn't wait long for the stadium itself. It has absolute priority, especially with governmental grant for €150 million ($167m) already earmarked.