Stadium of the Year: Meet the nominee – Estadio BBVA Bancomer
source: StadiumDB.com; author: michał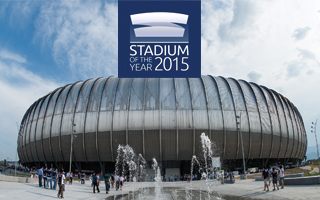 With the height of 55 meters it might dominate the direct surroundings, but Monterrey/Guadalupe's latest stadium still seems minuscule compared to the majestic Cerro de la Silla mountain nearby.
We've already read comments that this is the best project ever delivered by Populous. It makes one think, because Populous has greater stadium portfolio than any other company. And yet there may be something to it, because Estadio BBVA Bancomer stands out not only within Mexico. If you share this opinion, be sure to vote by February 19!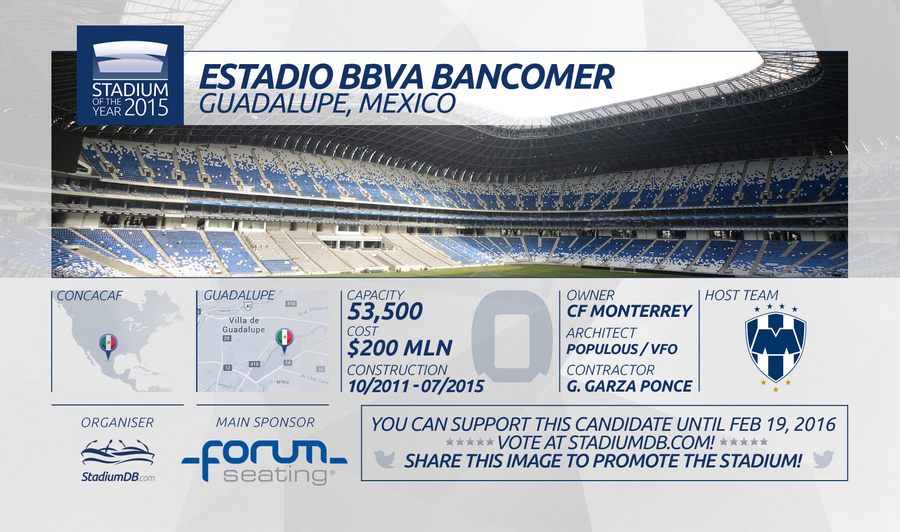 It's one of those stadiums that set new standards even if it's not clear at first sight. Everything here is different than in other stadia. Just one look at the stands tells you it's a one-off. Lowermost tier is a sunken bowl (except central sections for corporate guests), then there are 324 skyboxes (more than anywhere else in North America) and on top of this is a horseshoe upper tier with south end left open.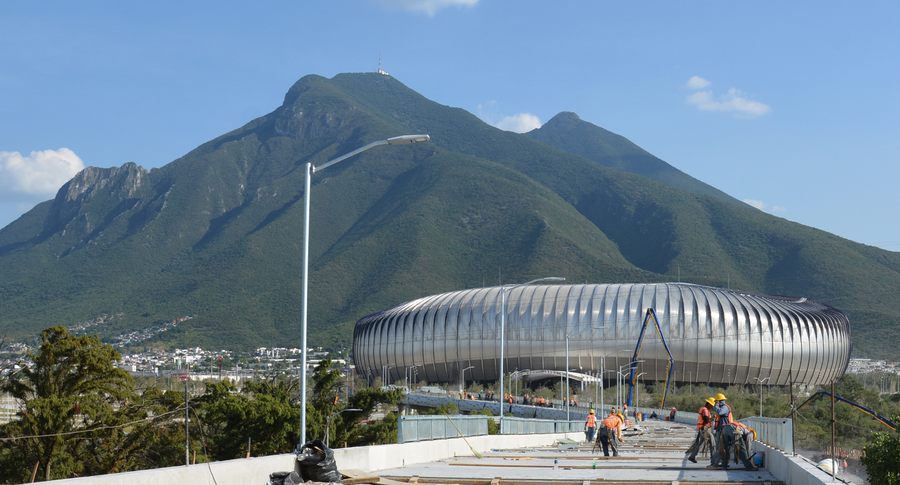 Why leave it open? For that astonishing view of Cerro de la Silla available to thousands of fans. And even without the south upper stand opening capacity was in excess of 50,000. Even better, CF Monterrey expanded the stadium after just several weeks in operations to its current 53,500 seats.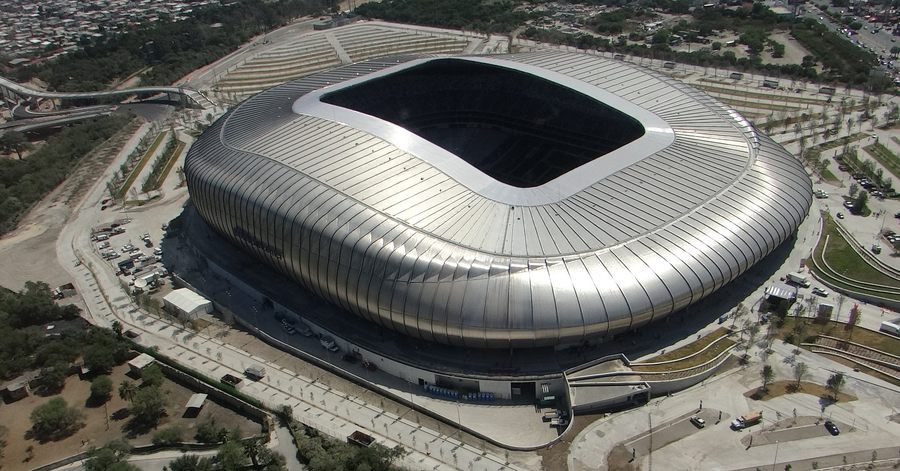 Behind the stands there are two spacious promenades offering shade to fans thanks to Estadio BBVA Bancomer's outer skin. And in case metal sheets seemed too simple for use throughout the stadium, this one proves it works aesthetically. Reflecting sunlight, the stadium changes its mood and the organic shape makes it seem almost alive.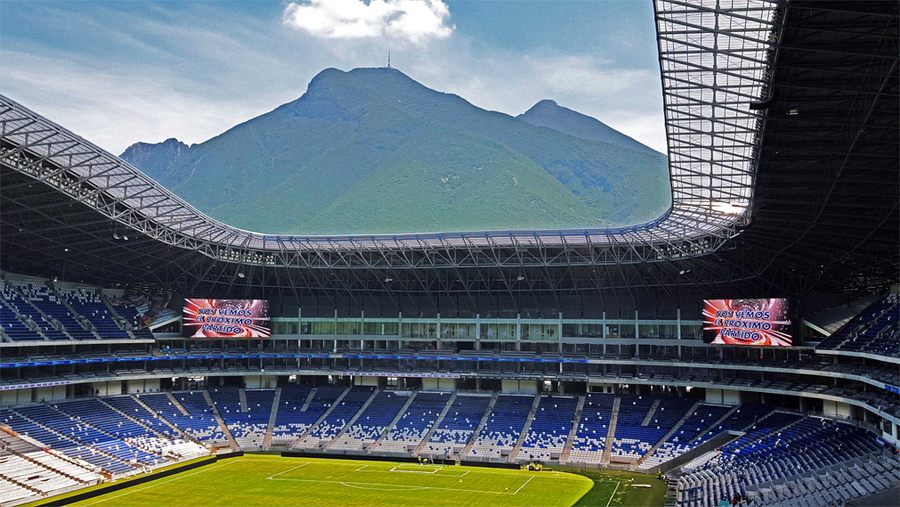 Main Sponsor