Stadium of the Year 2015: Meet the nominee – Estadio La Portada
source: StadiumDB.com; author: michał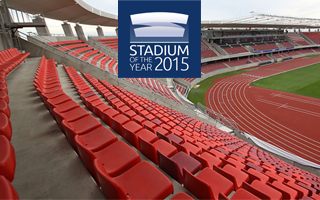 We've praised Chilean stadium programmes more than once, but it's not going to stop. They simply proved that you can efficiently rebuild the country's sports infrastructure. Just look at Estadio La Portada.
New FIFA-standard stadium for 18,000+ people doesn't come at $14 million. Not in MLS, not in most of Europe. But in Chile? Sure! As far as we're concerned Chileans can be proud of their stadium redevelopment programmes which didn't abuse taxpayer money and still deliver very decent outcome. Will it convince you to support Estadio La Portada?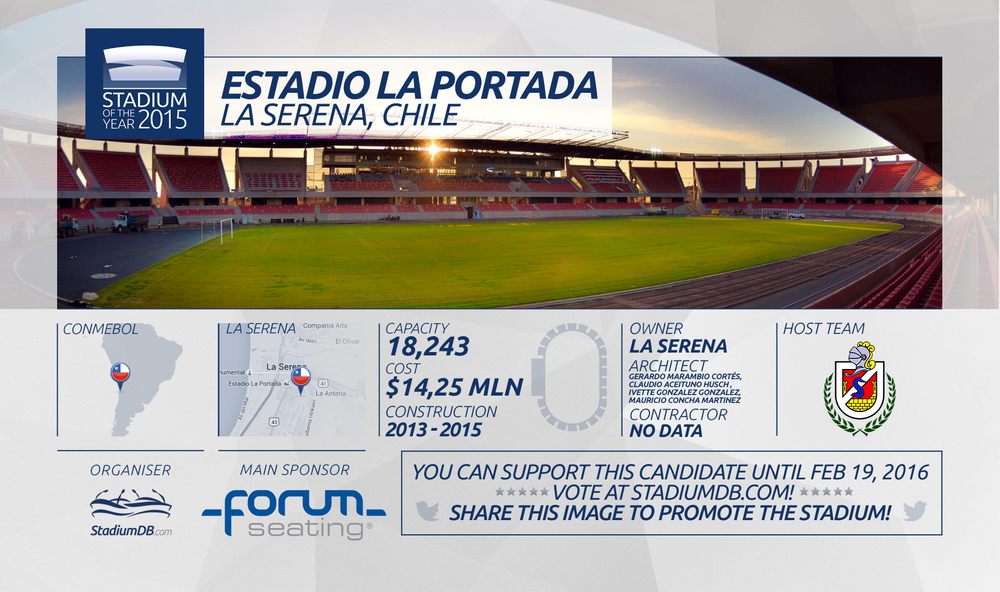 This project, built between 2013-2015, was widely called a reconstruction in Chile, though in fact the new stadium has nothing in common with its predecessor apart from its location in central La Serena. Which, by the way, was challenging itself. Low-rise buildings around posed a risk of building a too-imposing structure, especially with its steep stands. But while the stadium outgrew its direct surroundings and is the largest building around (surface-wise), it fits the landscape well.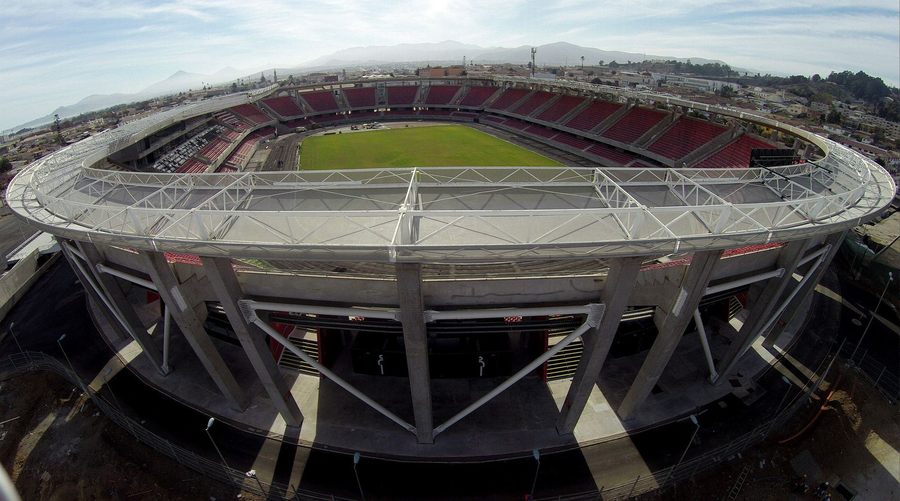 Just as the Chilestadios programme envisioned, every major city should receive modern infrastructure for both professional and amateur sports. And after successfully having hosted Copa America 2015 (as the northernmost venue), La Portada seems to have passed the test more than well.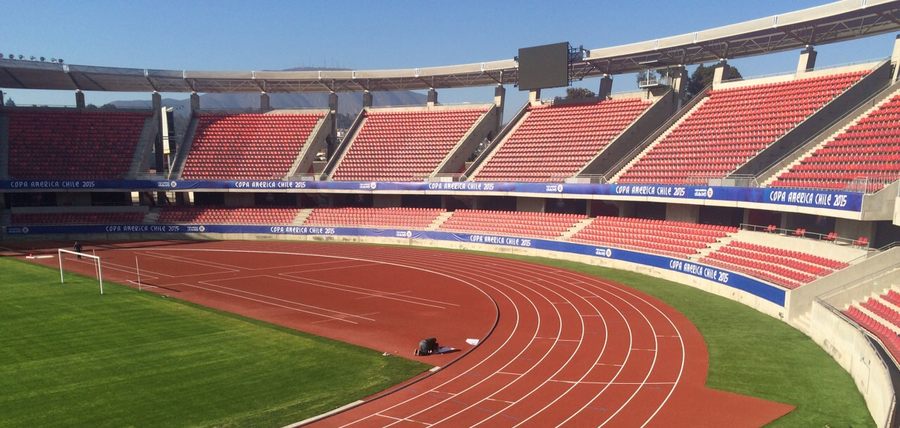 Due to the predecessor's running track being retained, it's not optimal for football, but nearly all upper sections offer very decent sight lines. Interestingly divided concrete bowl guarantees great ventilation, aided by no opaque outer cladding. In fact, only the west side was covered with light mesh as it's the only façade exposed to public view (remaining sides are hidden from pedestrians' eyes by residential and commercial buildings).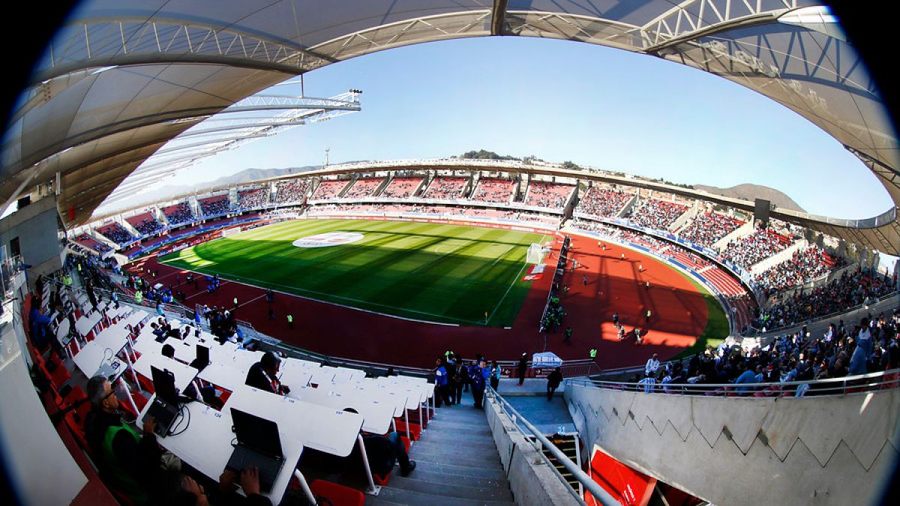 If you're familiar with other Chilean stadiums, you won't be surprised by the slim 'roof'. It's not built to protect from rain, but rather offer shade and be support to floodlights. This way lighting pollution by tall masts was avoided.
Main Sponsor