Stadium of the Year 2015: Last 48 hours to cast your vote!
source: StadiumDB.com; author: michał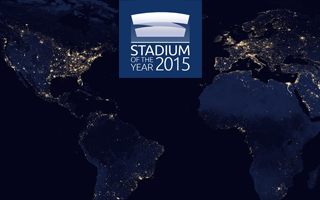 We're only two days away from the voting platform's closing, so be sure to list your 5 favourite stadiums and vote. Already now over 34,000 people took part in this year's vote.
We're almost a month into the voting process and announcement of Stadium of the Year winners is almost upon us. But with 48 hours left (at the time of writing this), we can say with absolute certainty that anything can still happen.
There's still time to upset the favourites, so if you or your friends haven't voted yet, be sure to get involved now and help us select the next Stadium of the Year. We're proud to announce that at this point we have 34,444 votes counted!
In the next several hours we will end the series of articles dedicated to each nominee, but you can also check all crucial information and photos on each candidate stadium in their respective presentations at StadiumDB.com.
The public vote will officially close on midnight, February 19 [CET].
Who voted so far?
We cannot disclose the detailed geographic division of voters at this point, not to suggest anything to those who haven't voted yet.
But with that said, here are the countries we've been visited from most frequently over the past month. Overall we've had 400,000 sessions, including both the English and Polish language versions. Since not all users took part in the vote, please don't treat the infographic as detailed indication of voter division!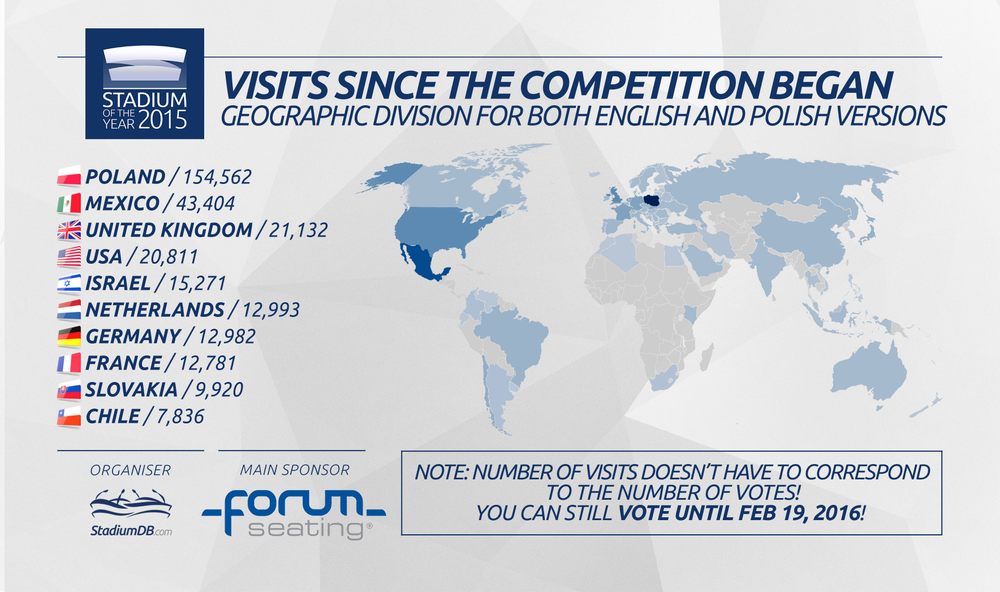 The Jury is (almost) in
We're waiting for the last votes from our recognized Jury. Results of both the Public Vote and Jury Vote will be revealed on Monday, seeing top three stadiums in each category published online in one-hour intervals.
Main Sponsor