Rotterdam: New Feyenoord stadium for no more than 65,000 people
source: AD.nl; author: michał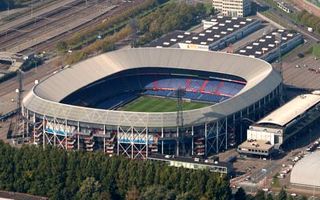 While final location is yet to be selected, we can already confirm that capacity of the new Rotterdam stadium won't exceed 65,000 seats. Growing further would force major infrastructure changes.
Following analysis of the city mobility plan for southern Rotterdam, capacity of the proposed new Feyenoord stadium should be between 60,000 and 65,000 people. Building a greater structure would force major changes in public transport and road network. Meanwhile already within these constraints the club needs to make sure the large stadium won't be a burden for the community.
This shouldn't come as a surprise or even challenge for Feyenoord's plans, because the Dutch team had already set their goal at similar capacities.
Later next month we may learn which of three locations the club will select as preferred for the stadium development. All three sites can be seen below. Should Feyenoord select any of the two riverfront sites, they would also have to prepare a legacy plan for existing De Kuip, which is a listed monument.
It's unclear at this point whether the city will get financially involved in the stadium project. A lot may depend on whether Feyenoord build a convincing and community-friendly plan. The new stadium has to be sustainable, economically viable and acceptable in terms of proposed commercial developments.