Netherlands: Amsterdam ArenA expansion waiting for approval
source: StadiumDB.com; author: michał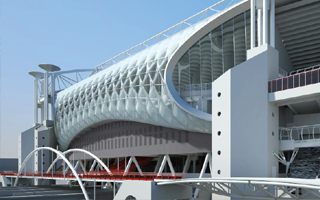 Lots of new materials about Amsterdam ArenA for you as the stadium operator files planning application for first phase of the project. Upgraded east stand should be ready in mid-2017.
On February 25 the city of Amsterdam received planning application for Amsterdam ArenA's revamp's first phase. It will see the east side's appearance change entirely, though impact on capacity will be minimal.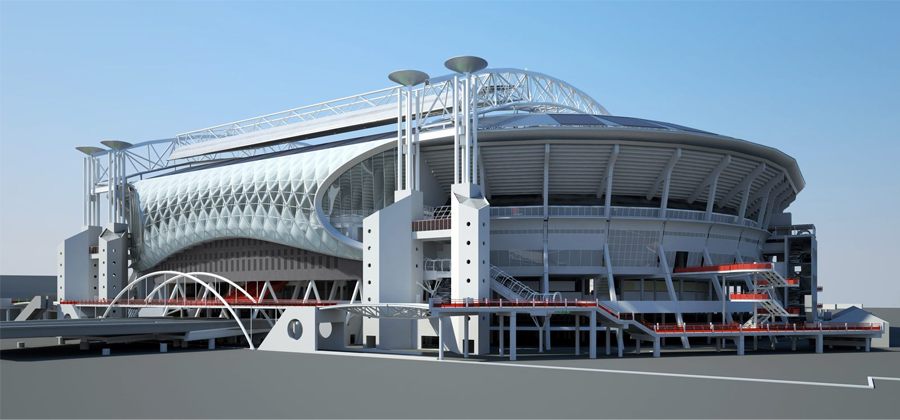 The upgrade will impact all 5 floors of the east stand, though vast majority of works will be focused around the upper 3 levels. Particularly the upper concourse will be expanded beyond comparison to current facilities at the 20-year-old stadium, creating a vast deck for fans.
With clear economic benefits for event organizers, the new concourse will provide an enclosed environment for supporters to spend time in, while consuming goods available in improved concession stands.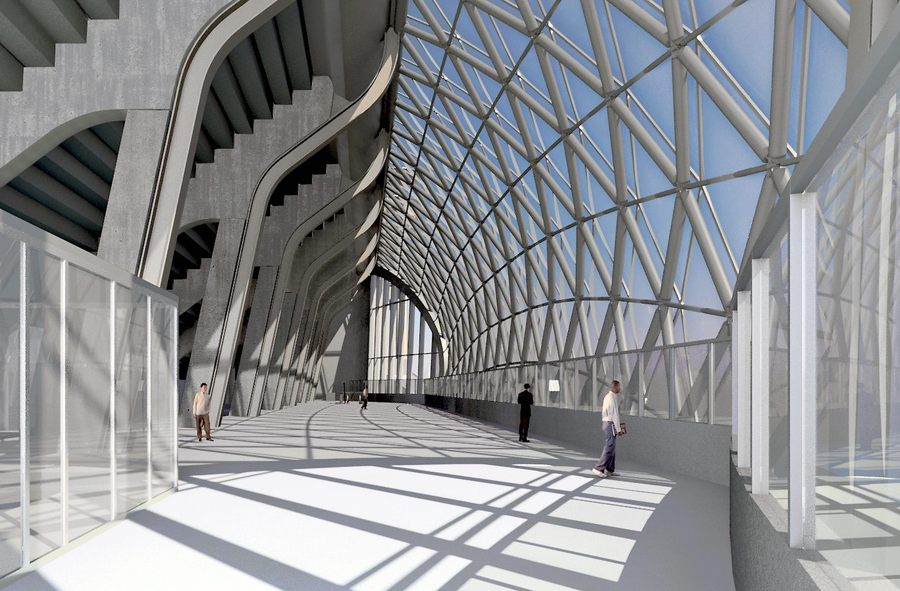 ETFE ideas refreshed
The east stand will also be covered by ETFE façade, which isn't a novelty itself. However, it will be interestingly shaped and used. First, individual panels of the foil will have photovoltaic cells incorporated to increase the amount of clear energy produced by the stadium. Second, the ETFE will have three levels of translucency – from milky parts around upper and lower edges to fully transparent panels on concourse level to provide a great view for the fans.
Using various levels of translucency will also impact nighttime illumination of Amsterdam ArenA. The stadium will have two modes. First, more impressive one, will see the roof and translucent parts of ETFE cladding illuminated. Second mode will instead light up the upper concourse, allowing the internal glow to spread through transparent panels.

Changes to come for Euro 2020
Should all proceedings go as planned, redevelopment of the east stand might begin after the current Eredivisie season and last until mid-2017. Then further stands will see similar changes, though the extent will be smaller than in case of the east one. Basically, to make the long story shorter, the below image shows what will change: new promenade and modernized facades to be created across the stadiums.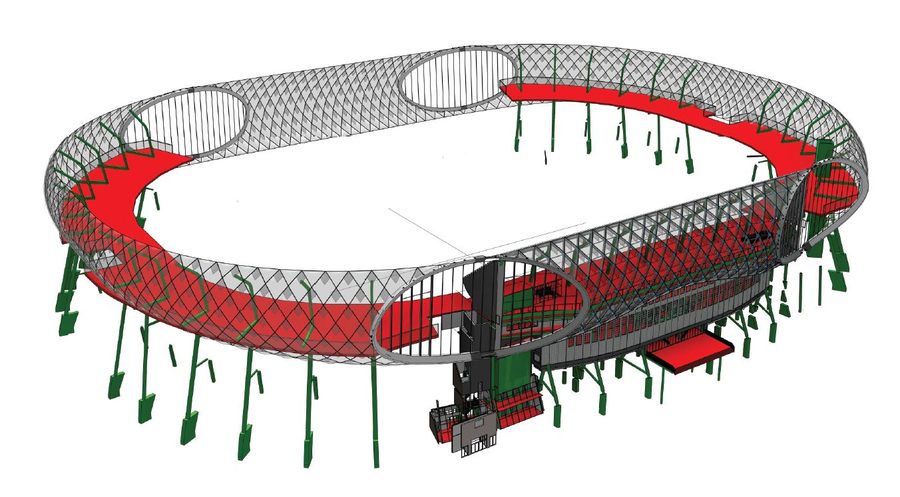 Interestingly, the presented renderings suggest two additional buildings might be built on north-western and north-eastern sides of the stadiums. Their final shape and use is yet to be confirmed, but these are to further improve the complex's offer.