Atlanta: Georgia Dome to vanish by 2018
source: AJC.com; author: michał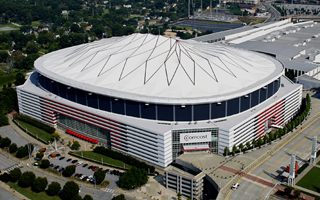 In just half a year the ultramodern Mercedes-Benz Stadium will be ready. This means demolition of Georgia Dome is imminent. All of the building will be gone by early 2018.
The $1.4-billion Mercedes-Benz Stadium is significantly delayed, with delivery now scheduled for July. Even though full documentation of the roof won't be ready until March, this date is said to be safe. This in turn means Atlanta Falcons won't be using the Georgia Dome at all during the 2016 NFL season.
Already now preliminary negotiations are ongoing with companies interested in demolishing the 24-year old arena. Tender procedure will be launched in March and contractor charged with demolition should be appointed by August.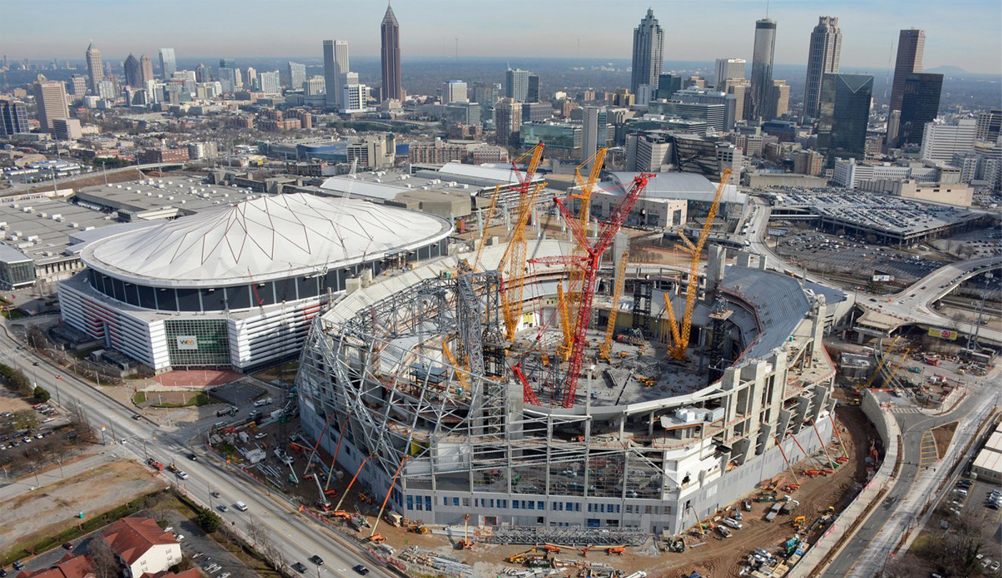 © Atlanta Falcons
Wayne Wadsworth, principal in charge of the Holder Hunt Russell Moody joint venture, the stadium's general contractor, explains that demolition will include both explosives and traditional heavy machinery.
"There are some firms that want to implode more of the existing structure than others," Wadsworth said. "The team that we select will be part of the design and the engineering of the right way to take it down."
The Georgia Dome site will be completely cleared by late 2017 or early 2018.