2015 Jury Vote: Winner – Matmut Atlantique!
source: StadiumDB.com; author: michał
Already after the first voting round it seemed we have one favorite for the final victory. And this proved true as our Jurors cast their final votes, agreeing that this stadium had no match in 2015!
Matmut Atlantique was the only stadium to received partial evaluations of 10/10 and ended up dominating the entire vote. Architects invited to rank this year's nominees seem unanimous in appreciation for the unique concept created and successfully implemented in Bordeaux by Herzog and de Meuron.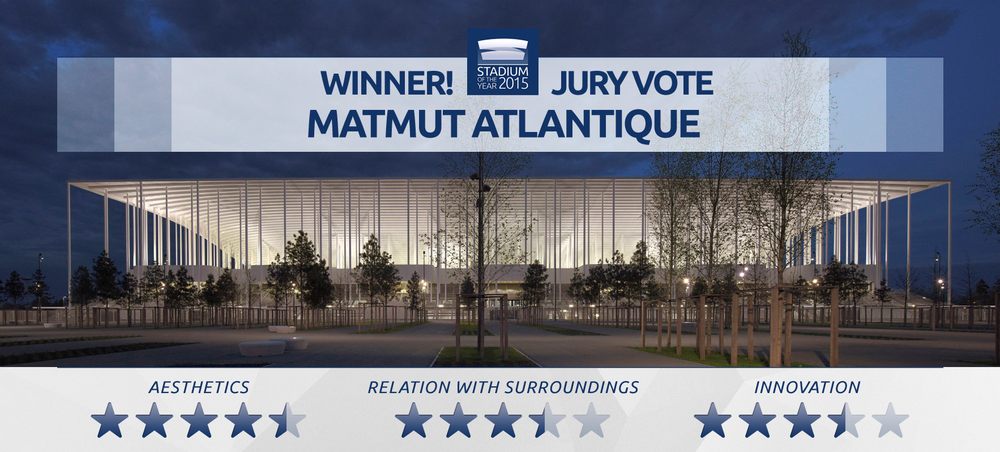 Only one prevailing doubt arises with a couple of our Jury members: will the stadium manage to engage fans equally well as it engaged the architects themselves. After all, this iconic structure is very clean inside and out, almost sterile. But then again, it allows people to become the defining factor of every matchday experience. Overall Matmut Atlantique received notes of 8.9 points for aesthetics, 7.2 points for relation to the surroundings and 7.4 in innovation.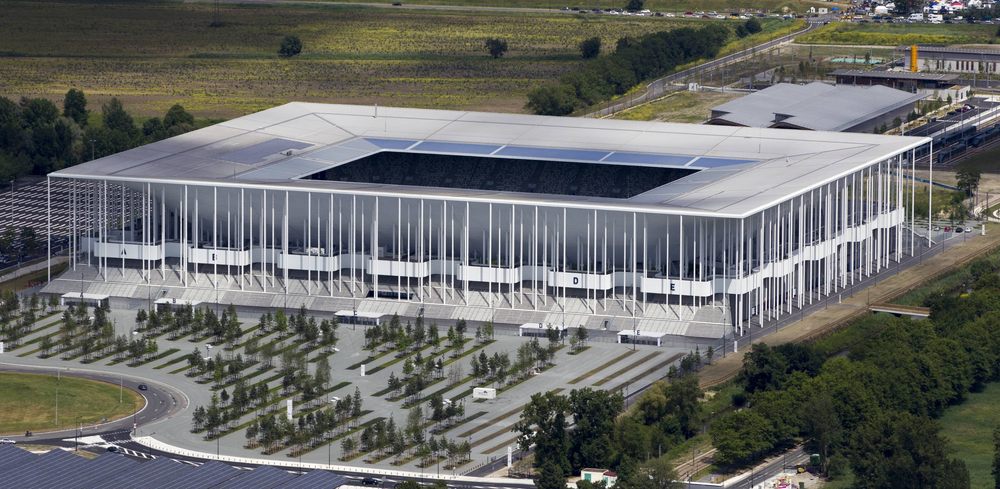 Anndrew Edge, Arup Associates: Herzog and de Meuron have designed yet another distinct and unique piece of sports architecture. They constantly look to reinterpret the stadium typology and challenge the typical conventions. The result as seen in Bordeaux is a simple, well crafted and almost 'museum-like' stadium solution. The only misgiving about this stadium is whether spectators will identify, connect and engage with such a 'clean and precise' stadium environment.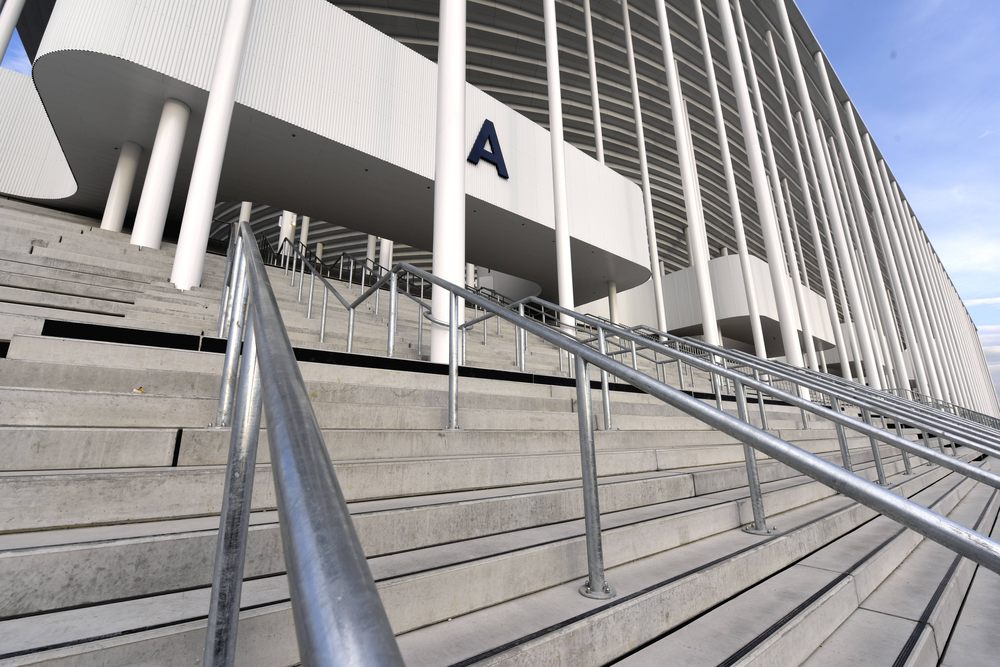 Chris Dite, Arup Associates: A beautiful, functional and innovative stadium project which will undoubtedly be considered one of the world's leading buildings of this type. The question as always is have the spectator needs been met whilst delivering the architectural concept? The facilities provided for the spectator are in line with current standards but the degree of flexibility for these to develop to support the changing needs of the venue is yet to be seen.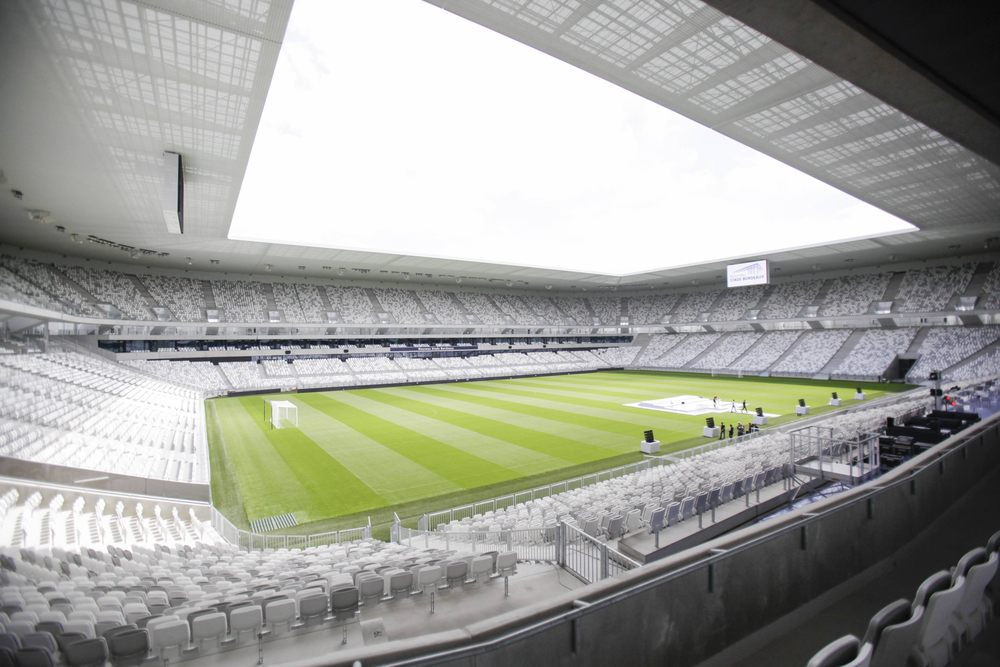 Dipesh Patel, Pattern Architects: Beautifully echoes the natural and urban landscape of Bordeaux. An innovative stadium form derived from the extrapolation of the seating tiers. A simple and elegant blank canvas populated by spectators. The elegant, crisp, clean detailing takes stadia design to another level.
Main Sponsor