Stadium of the Year 2015: Meet the nominee – Antalya Arena
source: StadiumDB.com; author: michał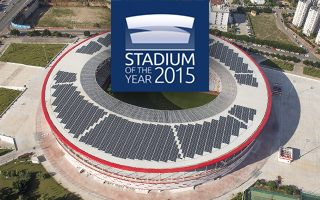 Robust seating layout, rectangular and circular at the same time. Up to 4 tiers of seating despite "only" 32,000 capacity. And all of this topped by Turkey's largest solar plant.
We're three weeks from the voting deadline, so let's count down with brief presentations of our nominated stadiums. As alphabet dictates, Antalya Arena is the first to go. Whether it can be first in the final outcome is up to you and our Jury, so be sure to cast your vote by Feb 19!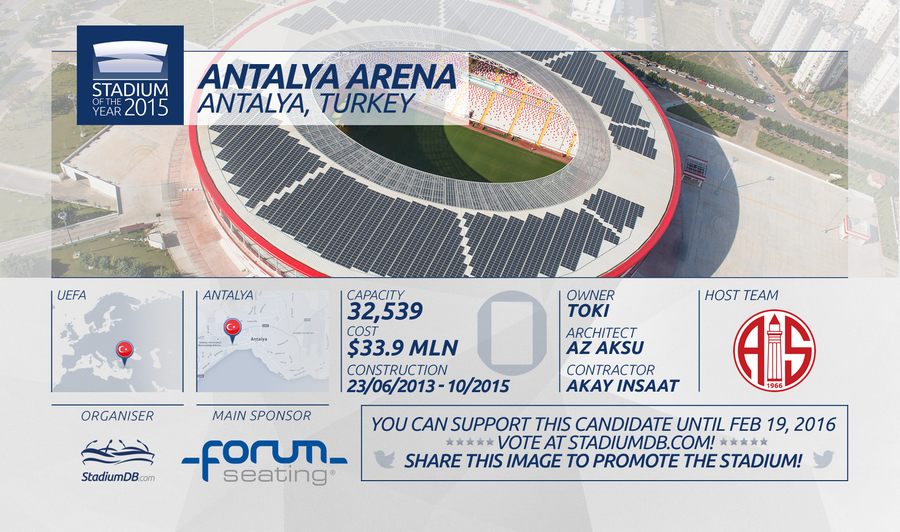 The new home of Antalyaspor was the only stadium finished in Turkey in 2015 (works in Bursa ongoing), but don't think it's the only modern football ground they've been working on. Up to 30 new venues are built, planned or underway as the country's replacing all major stadiums.
In most cases new stadia are opened far away from the centre, but in case of Antalya the new location is one to be fond of. Antalya Arena was built in a popular area and is only separated from local beaches by a beautiful park.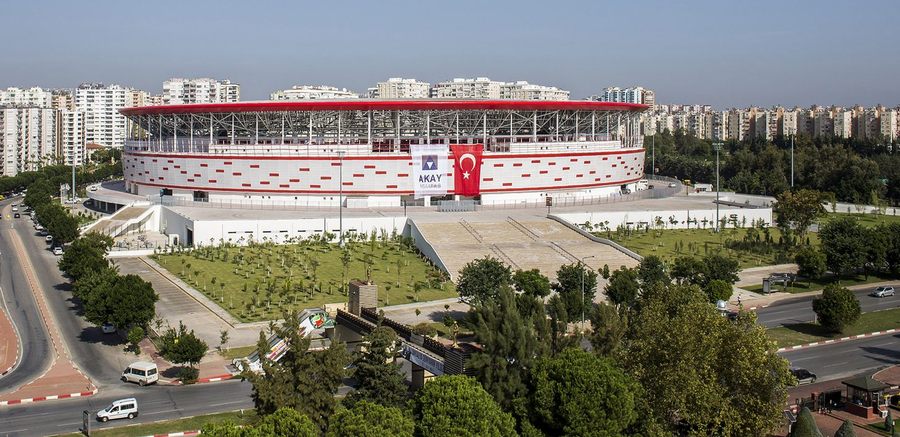 Built on a tall pedestal, the stadium seems somewhat monumental, especially with its circular shape. Although that effect may have been diminished by overly simplistic outer cladding that resulted in a white-red mosaic. Beautiful? Not for us to decide, but the colours surely match those of Antalyaspor and the selected pattern wasn't the first one proposed either.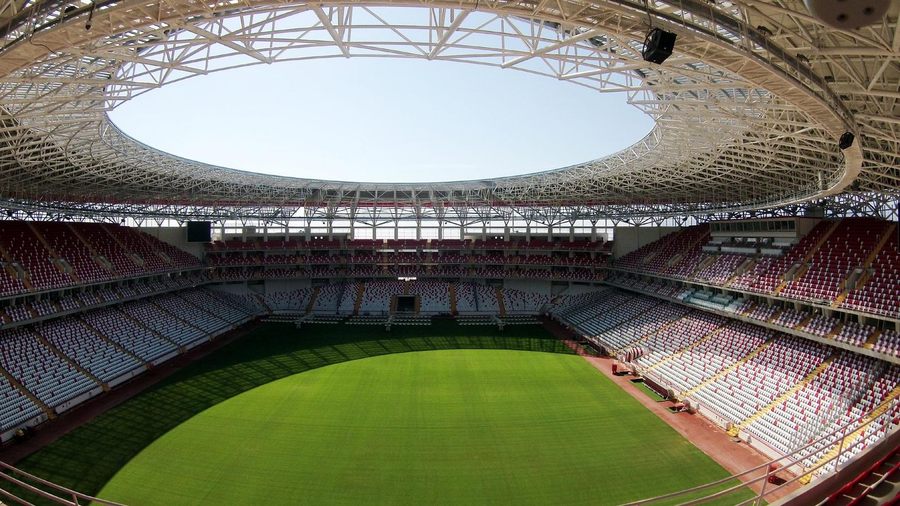 Its biggest asset is probably the seating bowl. Both side stands are conventional, with a slim corporate balcony between two regular tiers. But behind the goals there are three tiers hanging over one another to make sure all fans are as close to the game as can be. The outcome is a four-tier away section, first of the kind we've seen!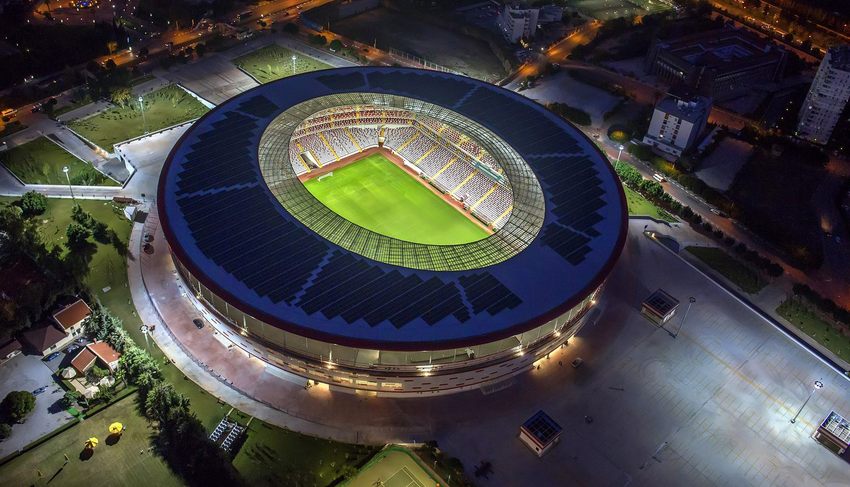 The fourth tier ends with semi-open promenade which allows fans to view the sea from southern end of the stadium. And on top of this area is the roof with over 12,000 square meters of photovoltaic panels, the largest solar power plant built onto a Turkish stadium. Not the greatest worldwide, but according to our knowledge only a couple venues outgrow this one.
Main Sponsor