Stadium of the Year 2015: Let the vote begin!
source: StadiumDB.com; author: michał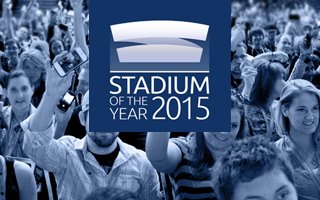 Whether it's a phone, laptop, or any other device, from now on you can use it to select the best stadium opened in 2015. The vote is open for one month.
We might say "ready, set, go", but where's the rush? There are 22 very interesting stadiums nominated so take your time to admire all of them and make the right choice.
As every year the rules are simple. We ask you to select five stadiums by awarding them star ratings. 5 stars for most favourite, then respectively 4, 3, 2 and 1 for the last building you want to favour. Only after selecting all five stadia you will be able to vote. Please mind that vote can only be cast once for every device. That said - feel free to visit the voting platform at any time!
PS: Soon we'll also give you full details about the Jury Vote, which is exciting for two reasons this year. Be sure to check StadiumDB regularly and follow us on social media: facebook & Twitter!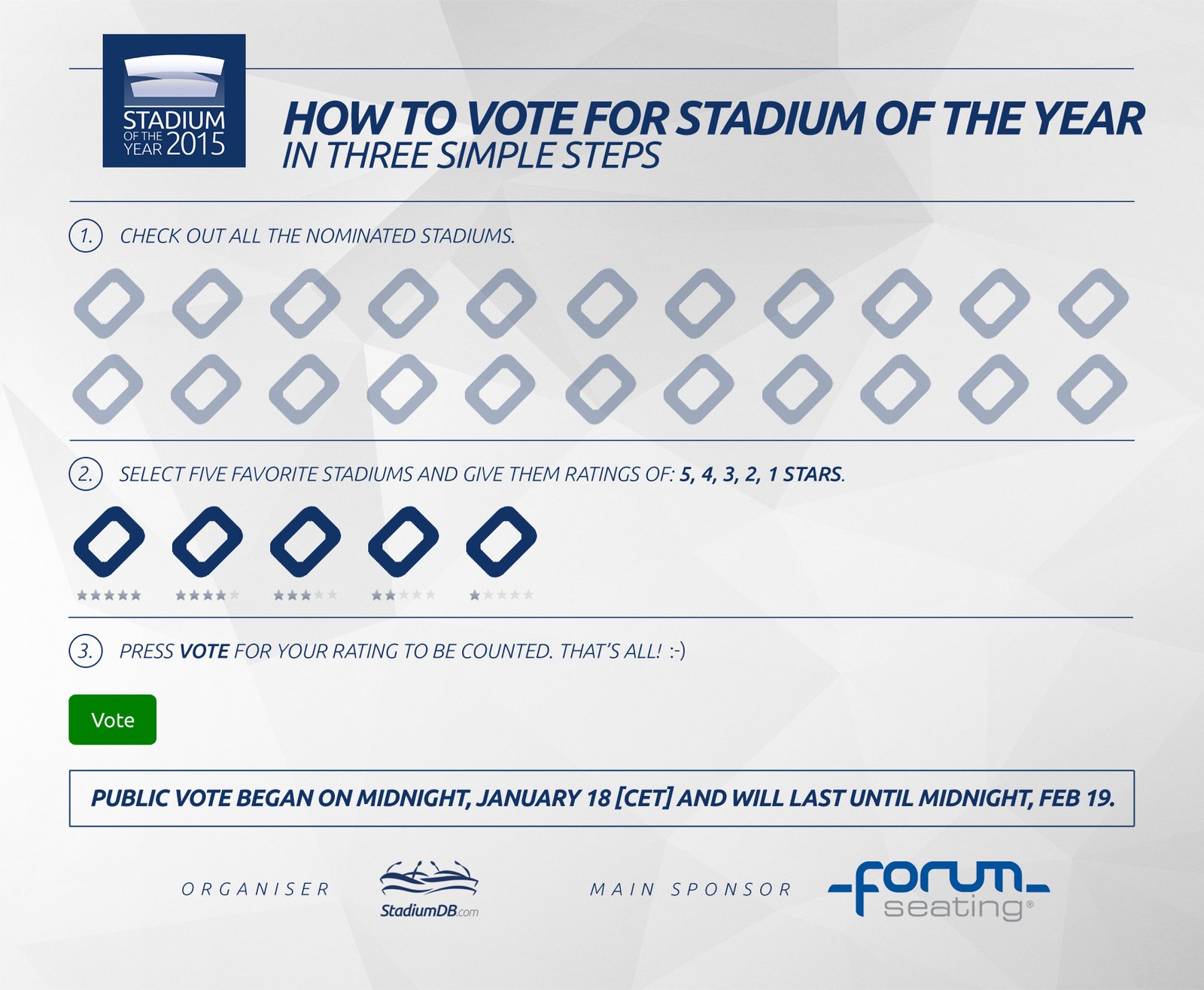 Main Sponsor