Moscow: Concrete pouring to end in March
source: mskagency.ru / Stadiums.at.ua; author: michał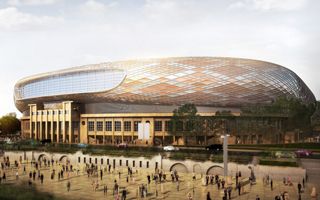 In just over 2 months the main concrete structure of VTB Arena will be ready. The stadium will become Moscow's most expensive due to immense amount of other uses.
President of the Managing Company Dynamo announced the end of concrete pouring at VTB Arena in March of 2016. "Over the last year we poured 50,000 cubic meters of concrete into the stadium", said Andrey Peregudov, speaking to journalists.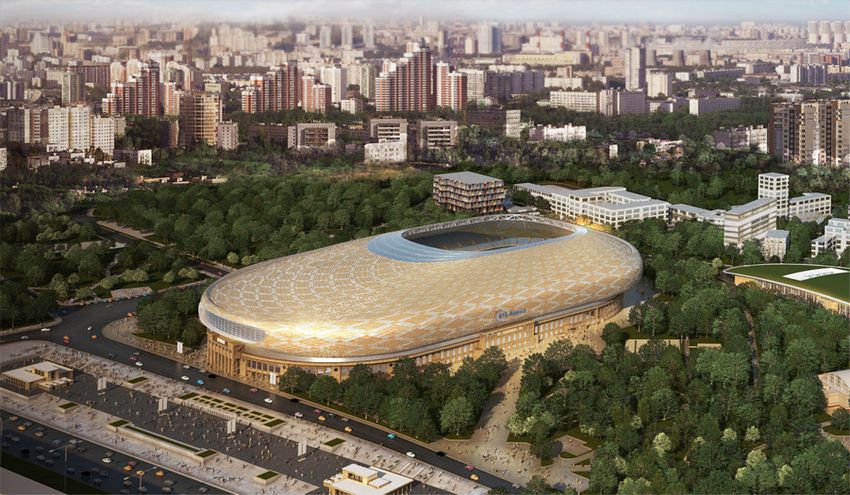 Currently the lower ring of future stands is ready, while primary structures for the corporate balcony and upper deck are being prepared. Of course delivery of the monolithic concrete structure still leaves a lot to work on as the stadium is to be opened in 2017.
Interestingly, VTB Arena will be the most expensive stadium built in Moscow despite its capacity of under 30,000 people. The budget is set at RUB 24 billion ($765 million).
Of course the explanation is clear: aside from football, there will also be a hockey arena built within the same venue, not even mentioning the huge amount of floor space underground, largely planned as future parking sites.