Miami: Fourth time's the charm for Beckham?
source: StadiumDB.com; author: michał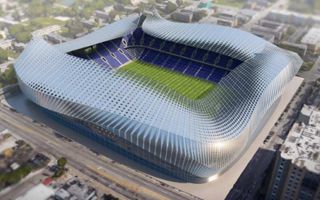 It's quite possibly the single busiest stadium campaign we've seen. In under two years David Beckham proposes his fourth stadium site and awaits for approval as three previous ones fell through.
This week for the first time an initial rendering of David Beckham's newest Miami stadium plan surfaced online. It was initially included in a community meeting in the district of Overtown on December 17, but wasn't released to the wider public until now.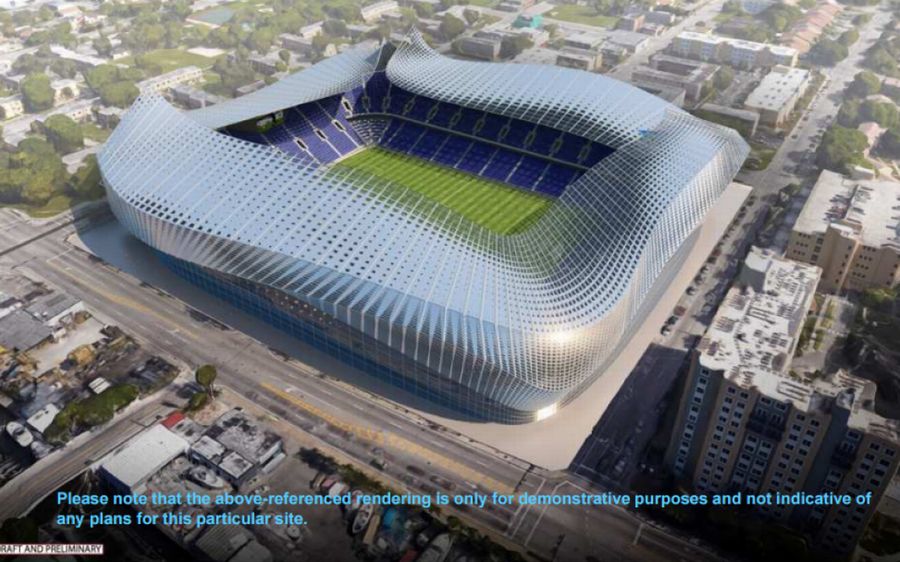 The image shows a 20,000+ stadium sitting on a tight plot just west of downtown Miami. The investor's spokesman insists fans should not focus on the aesthetics, because final design is yet to come. The actual arena shown in the rendering was previously planned for a different location and is presented only to show that a stadium of this size can fit on the proposed site.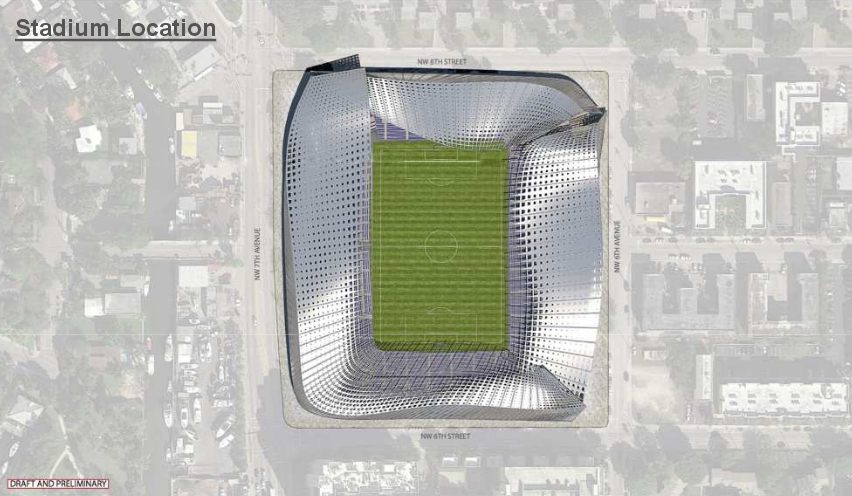 Evaluation of the latest proposal is still to come, but Overtown seems equally problematic to three previous locations. The road network has limited capacity and very few parkings in direct vicinity are available.
Fourth time in two years
David Beckham's effort to bring MLS back to Miami is one of the most dynamic campaigns we've seen if not the single busiest in terms of how many plans were drawn in such a short period. It began in March 2014 with the presentation of Port Miami scheme.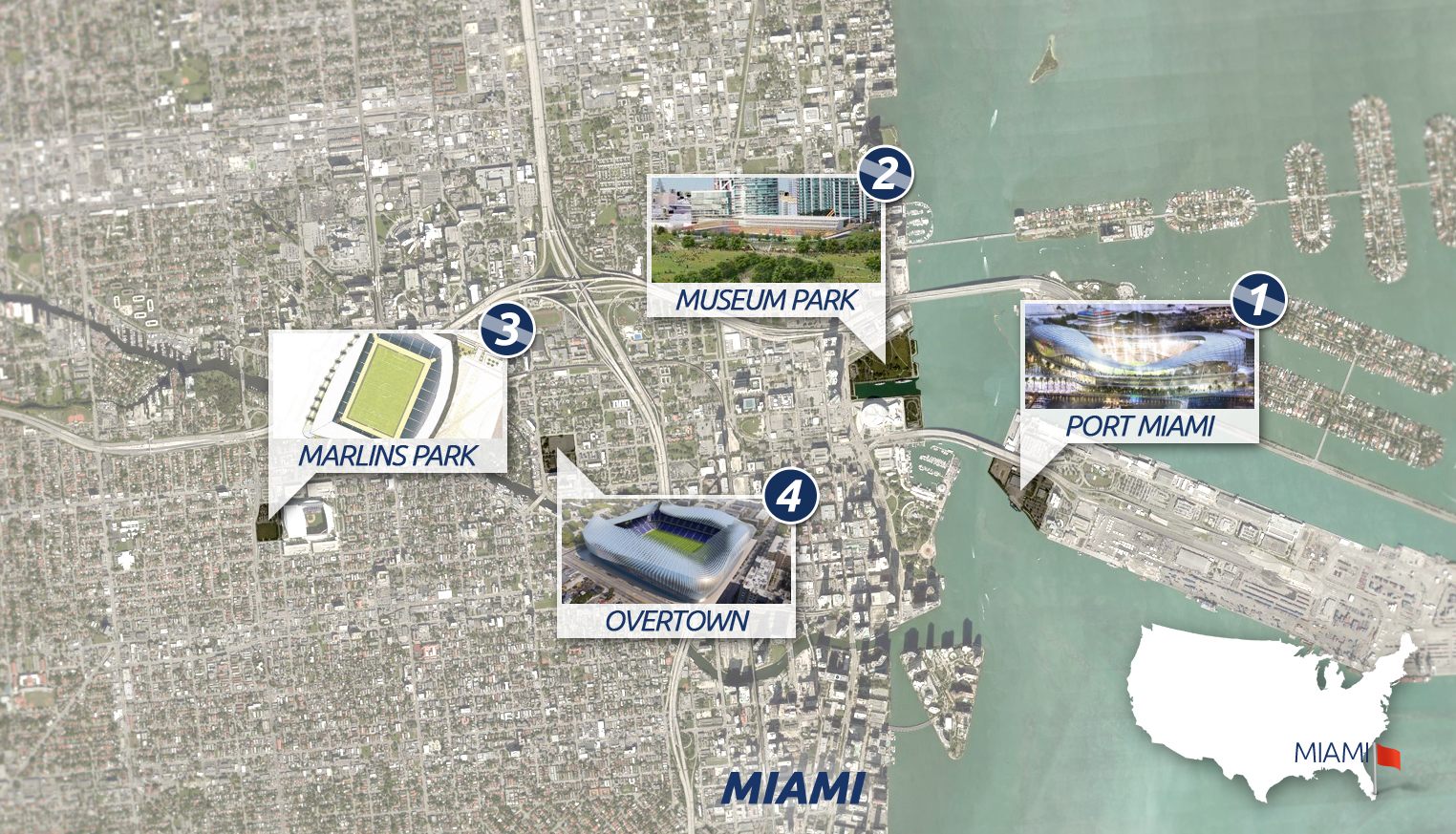 That plan was effectively demolished within under two months as other Port Miami businesses opposed a football stadium there. The focus quickly shifted to Museum Park, where the early draft saw stadium almost hidden in widely accessible green areas. Yet that didn't stop opposition from local residents and also led to the design being scrapped.
Third option surfaced in 2015 and suggested the football stadium being nearly conjoined with much larger Merlins Ballpark. Despite months of works on the scheme it fell through like the others, in late 2015. It could have cost David Beckham his spot in the MLS expansion plan, but so far it seems safe. Of course, depending on further developments.