Indonesia: Built, opened and abandoned – will Palaran be back to life?
source: Indopos.co.id; author: michał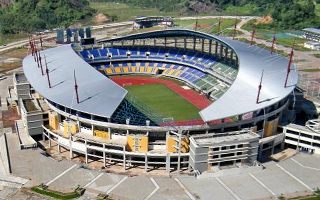 One of Indonesia's largest and most impressive stadiums is also one of the saddest. Since opening in 2008 it hosted only a handful of events and is in need of urgent repairs.
Like many large stadiums across Indonesia, this one was built to hold large events, starting with the 2008 National Sport Week.
Stadion Utama Palaran is the largest throughout Borneo and one of the greatest in the country with 60,000 seats and infrastructure able to cater even for a FIFA World Cup. Actually, it was part of the country's bid to hold the 2022 World Cup.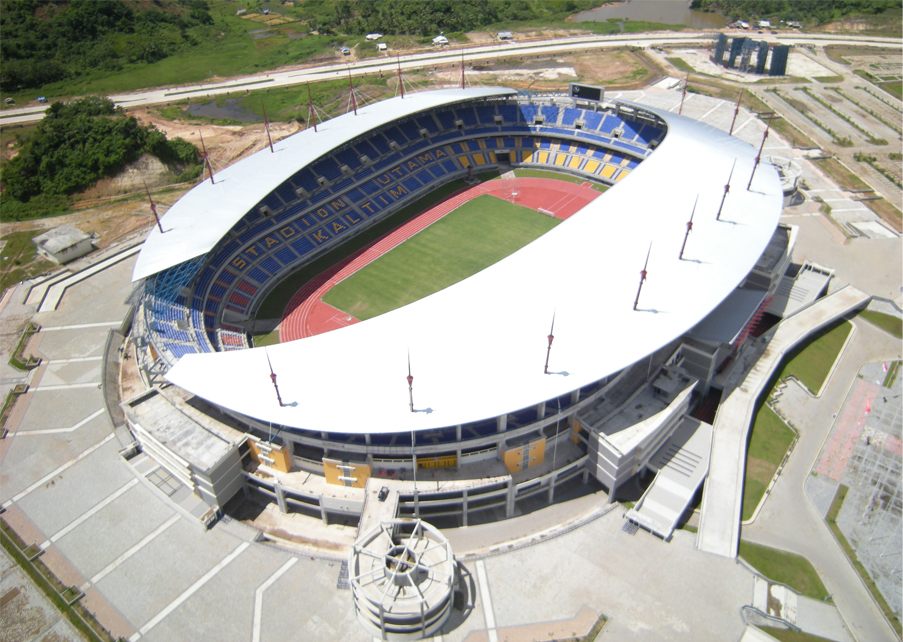 Just like the rejected bid, the stadium also saw a sad fate. Since 2008 it failed to get a regular tenant. Local club Putra Samarinda couldn't attract crowds and eventually relocated to a different region.
And no wonder, because you'd be mistaken if you tried to find the giant sport complex within the city of Samarinda. It's located in remote woodlands, some 10km south of the city centre. Another local team, Pusamania, didn't even consider moving here from their downtown stadium.
The very last significant event at the stadium was an Indonesia U19 international back in early 2014 and since then the venue has been falling into despair. Modest road network leading to it requires significant repair works and the stadium itself is also aging rapidly with no regular use.
Renovation works are planned soon, because on February 6 the largest tournament since opening will be held. The East Kalimantan Governor's Cup will see 11 of the most popular domestic clubs compete for large financial prizes. However, there is still no long term plan for the stadium that we were able to find.