Hungary: Champions to finally get new stadium
source: boon.hu; author: michał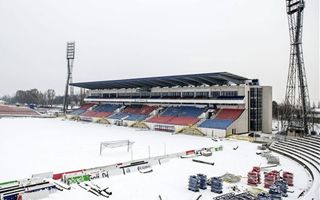 It may be delayed, but finally demolition work commenced today in Szekesfehervar. Home of current Hungarian champions will change entirely by mid-2017.
Today it formally began, the long-awaited demolition of Sóstói Stadion. Works were launched with some delay compared to the initial plan, which suggested demolition in autumn of 2015. Instead, only now are seats and barriers beginning to disappear from the historical stadium.
Seats will be redistributed in several ways. Some should go to faithful fans of Videoton, the current champion of Hungary. Some 800 were already sold to season ticket holders for symbolic 200 forints (under $1) and further seats may be donated to fans.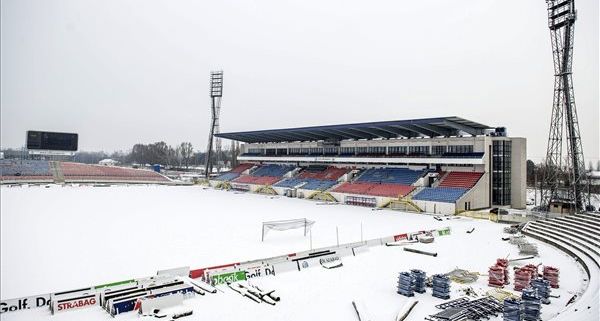 Remainder should go to several smaller stadiums. That cannot be said about existing scoreboard, because it will be demolished and not reused due to its poor condition.
Eventually all elements possible to remove will be taken down before heavy machinery moves in to level the landfill stands. Only the main grandstand will be retained and incorporated into the new bowl after renovation. Like the current stadium, new one will also have roughly 14,000 capacity, but without a running track and with only covered seats.
Videoton will continue to train in the city, but should play all home games from now on in Felcsut, at Pancho Arena. Reopening of the stadium is expected in the summer of 2017. Actual demolition should end in April with the site levelled and by May/June construction should proceed.