Russia 2018: Sochi speeding up for Confederations Cup
source: TASS / StadiumDB.com; author: michał
Stadion Fisht will be among the venues of 2017 Confederations Cup. To meet deadlines, employment on site will grow by 25% in 2016.
It's one of those peculiar cases when we've already seen the stadium open and yet it's still under construction. Stadion Fisht was of course the opening/closing ceremonies venue during 2014 Olympics, but it was used in tournament mode, with temporary domed roof and no stands on both ends.
Now there's nothing left of the temporary roof, while permanent structure resembling nearby mountains was checked for safety after dismantling of the temporary elements. Additional seating sections are being built as we speak to increase capacity to 45,000 for the 2017 Confederations Cup and 2018 World Cup.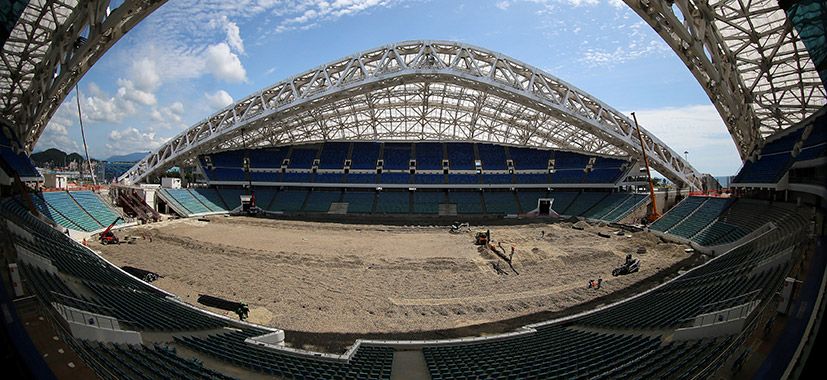 Fisht should be ready for reopening by early 2017, leaving a year for works. There are currently 280 workers operating around the clock, but in 2016 that number will be increased to 350 in order to safely deliver the venue. Of course that number is still incomparably lower to stadiums being completely rebuilt. For reference let's just say that over 1,500 workers are employed at Moscow's Luzhniki.
In 2017 Fisht will host its first football game in history as it will receive its first ever natural turf in upcoming months. Also planned are three training fields outside the ground.