New design: Slovakia's third largest stadium presented
source: StadiumDB.com; author: michał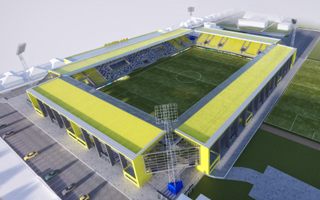 Only two football venues in the country will outgrow the new home of FC DAC. Dunajska Streda will become home to the 12,152-seat arena in 2018.
Late last week the majority shareholder of FC DAC 1904 Oszkár Világi announced his dream of building a new stadium will soon come true. First shovel will go into the ground in March 2016 after environmental impact of the planned stadium was evaluated.
New stadium in Dunajska Streda will be built in the place of the current structure, but its field will be rotated by 90 degrees. Eventually a 16-meter tall building will envelope four individual stands able to hold 12,152 seated fans. Corners will be left empty, partly occupied by floodlight masts.
Such capacity will make it the third largest across Slovakia after City Arena in Trnava and the still delayed new national stadium in Bratislava.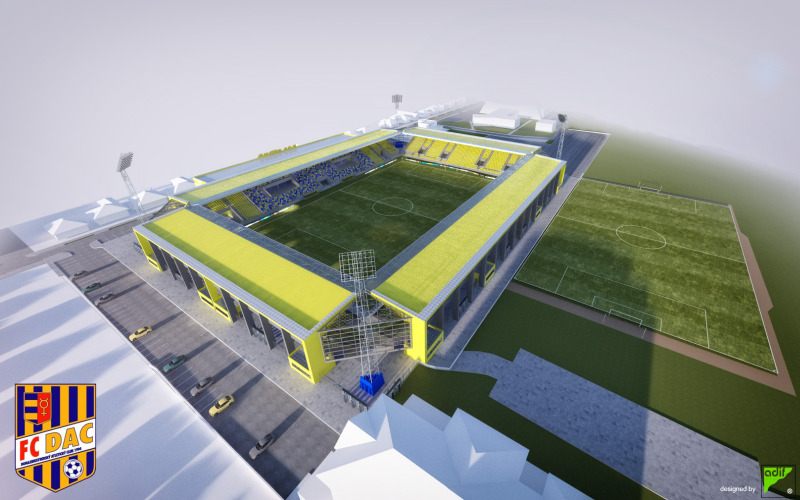 The development will be phased in order to allow constant use throughout the works. First the northern curve will be demolished, replaced by a new grandstand. Only when this part is ready, the field will be rotated and moved closer to the new stand, allowing for erection of a similar grandstand on the opposite side. These two will take just over a year to build and at that point only the two ends will be left, both planned as separate phases.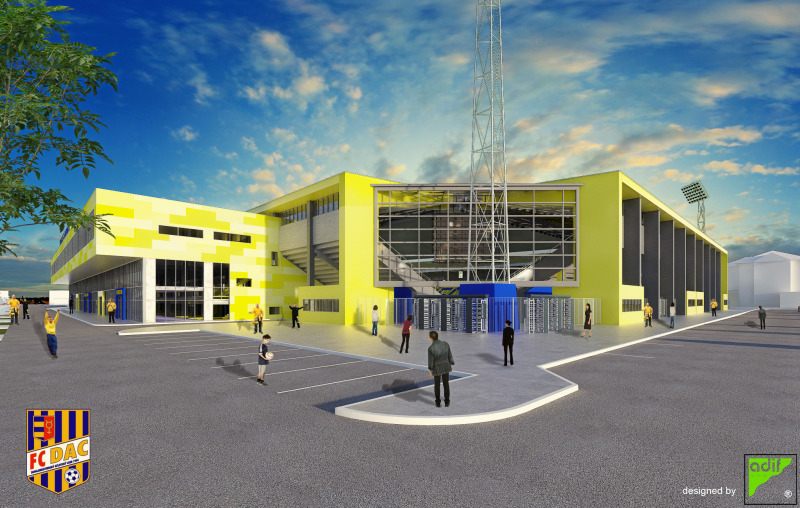 The project is scheduled to end in 2018 and will be Slovakia's third largest stadium. With €12.5 million ($13.7m), the investment seems like good value for money. Only a fifth of the price will be paid by public authorities (Slovak government), while 80% will come from majority shareholder of the club, Oszkár Világi.