New design: Luton Town show their ambitions
source: StadiumDB.com; author: michał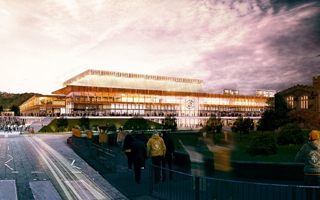 They've only been back to "the 92" for one season, but Luton Town are already planning a brand new stadium. Early renderings were presented just before Christmas and 2016 should be interesting!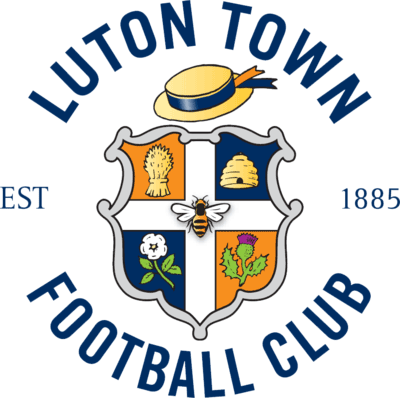 Luton Town are a club with rich history. It might not include domestic championship, but playing in First Division (before Premier League) and FA Cup final sure are a part of it. Recent years weren't easy for the team just north of London. Financial difficulties pushed Luton down to the 5th league, just below the professional level.
Thankfully in 2014 LTFC managed to win first promotion in years. Now, stronger financially and playing in League Two, the Hatters are filling their Kenilworth Road stadium almost on a weekly basis. Average attendance is at 95% of the 10,000+ capacity, suggesting a larger and more modern venue would come in handy.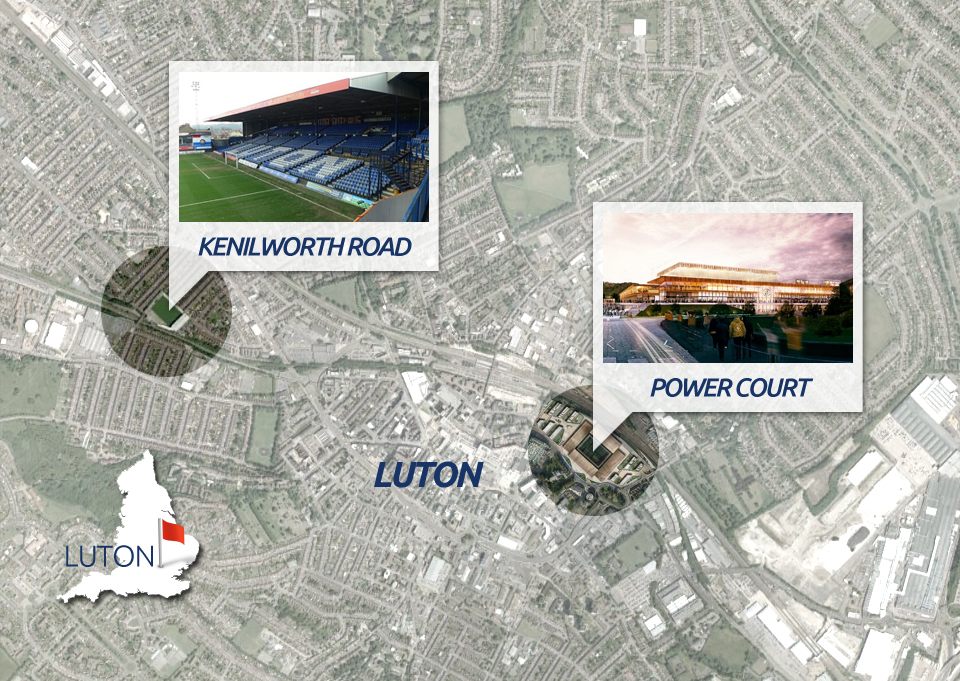 And just before Christmas Luton Town fans were given a great gift: first renderings of the planned stadium. It would be built at Power Court, just 1.5km (1 mile) east of the current ground. That's a more central part of Luton and much better connected than Kenilworth Road.
Previously there were industrial buildings on the Power Court site, but the area was cleared earlier this year to make way for major revitalization project.
Luton Town hope to make their 17,500-capacity stadium part of that project and if all goes as planned, works might end in mid-2020. The arena will be included in the Local Plan, which will be submitted to the English government for approval.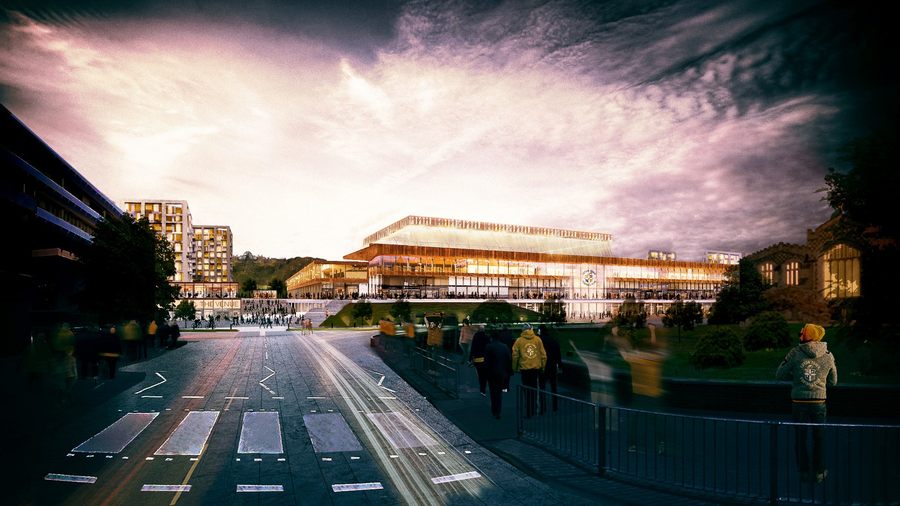 "Our intention is to submit a formal planning application for a new stadium prior to the beginning of the 2016/17 season along with plans for other enabling developments at Power Court and facilitating developments on the land owned by the Club at Junction 10 of the M1." said chief executive Gary Sweet. If his plan comes to fruition, the club can move to the new stadium in mid-2020.